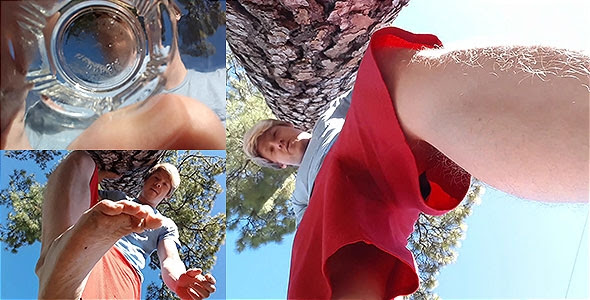 3 New Videos – The last thing you remember is going to sleep in your own warm, cozy bed. However, you now find yourself waking up feeling lightheaded and very disoriented to the sound of a persistent loud booming thunder. Then, your eardrums are nearly blown out by what can only be described as the voice of a man except something's different. You are only a mere half inch tall and standing in front of and mostly above you is the one and only Texas Fetish King, a hot straight alpha dominant male master, 27 years young, 6 foot 4 inches in height, and size 14US in shoe size. Fetish King thinks you are an insect of some kind at first and traps you under a glass to take you outside "where bugs belong". After he releases you outside, he finally begins to realize that you are actually a shrunken human and asks why you are so tiny. A long string of verbal degradation ensues, with the intention of making sure you understand that you are in fact nothing but the "fungus between his toes". He traps you between his toes and then starts to think about how hungry he is.
Now find yourself waking up feeling lightheaded and very disoriented. As you examine your surroundings, you seem to be in some kind of forest of strange looking trees that are exponentially taller than any you've ever seen before. But you do start to realize that the trees aren't trees at all but the mere leaves of a small houseplant. You quickly realize that you are only a mere half inch tall and standing in front of Texas Fetish King again. As he scavenges through the leaves of the plants on his patio, he discovers you but seems unsure if you are a human or a bug. Relief quickly turns back into fear when he tells you that he's going to eat you anyway. He rubs his belly as he comes closer to eat you as a snack. Continuing on with the macro shrunken fetish idea, Master Eusebio, a young straight sports jock, is not very familiar with macrophilia but gets a kick out of playing a giant and torturing his little pathetic roomate. Eusebio is a true jock that plays lots of sports, but when filming this custom video he had just gotten home from baseball practice. He comes home in his full uniform and removes his nasty shoes and socks. This is a hot macro video and definitely not to be missed!
---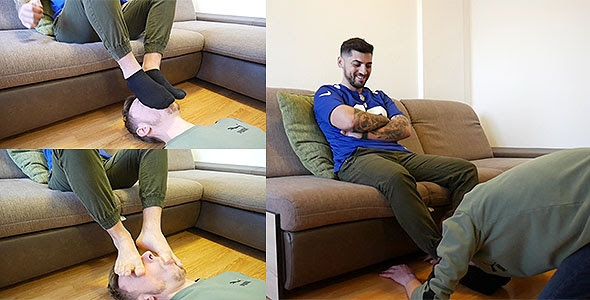 1 New Video – SlavesSeeker's loyal foot faggot is ready for another intense real time session. This lucky slave will get to worship his master's barefeet while getting mind controlled. This slave gets completely in the sub space, just like how you should while watching this 15 minute video. SlavesSeeker gets the sub on his back while he smothers the slave's face with his alpha feet. The slave licks, sucks, and worships SlavesSeeker's soles and toes like an obedient foot fag should do for his superior.
---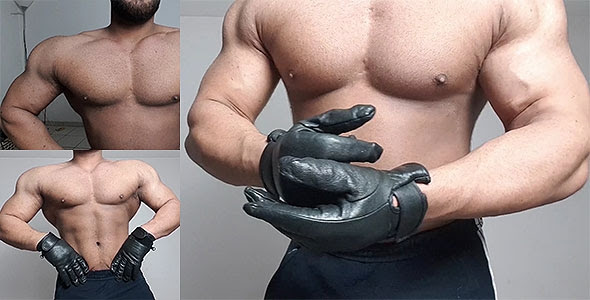 2 New Videos – In this roleplay video from FlexGod, you are a small drunk faggot at the bar when you recognize a muscle god sitting next to you. You keep staring at his muscles and in you're drunken situation you start talking to him and start annoying him. The Muscle God is getting angry and pulls you out of the bar down to the streets. He puts on his leather gloves so that he doesn't leave any fingerprints for what he is going to do to you. Everyone is watching from the door of the bar how he starts humiliating you and slaps you into your face. He pisses on your face and makes you to drink his piss. He shows no mercy and keeps humiliating you in front of all these bar guests. At the end he switches your lights off with a big and long bearhug until you loose your breath. In another clip this young muscle hunk abuses you and dominates you. He flexes for you and abuses you to the highest degree. You are dominated and totally controlled by him. He is using his muscle power and his giant leather gloves to completely control you!
---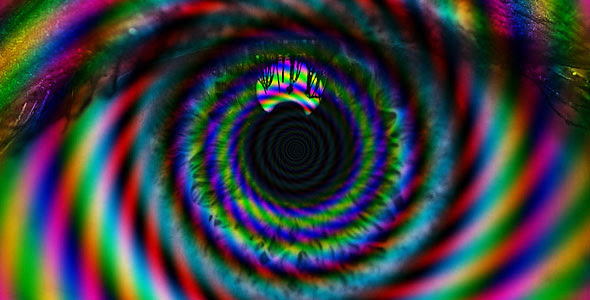 6 New Audio Clips – LucianCarter is going to make you dumber. This audio clip guides you into a deep trance then reduces you into becoming a mindless aroused bimbo. This alpha's hypnotic voice will make you consistently weaker. But now Lucian Carter poses a simple question to you, do you like his hypnotic voice? Do you like what his voice will do to your mind? Take a listen to his clips and prepare to fall under his irresistible spell. It's all because this master know truly what you are to him. You are nothing more than a sissy cash faggot. You are a total sissy faggot who has loved handing over cash to alphas for years. You know it's good to be reminded of this constantly and need it drilled into your dumb head more so you can finally accept it and realize it's true. There is no way out from this lifestyle or from what Master wants.
Lucian Carter will use various triggers to manipulate you even more. He can even use giggling as a trigger. When Master Lucian Carter compels you to giggle the giggles will change you. They will make you mindless. Let them arouse you and make you horny until finally they make you into the bimbo you crave to be. If that isn't enough to break down your mental barriers, then grab your poppers because Lucian Carter knows how much you want to sniff poppers and stroke for him. But Master knows you need to learn to delay gratification. So Master is going to control when you sniff, when you jerk, and if you can cum. Are you so fried that you're addicted to poppers? Don't fight it, indulge it. This finally audio upload contains a collection of various popper files for over an hour of popper based JOI. Feel your popper addiction grow with each file. Then feel your addiction to Master Lucian's velvet voice and steel control grow even stronger.