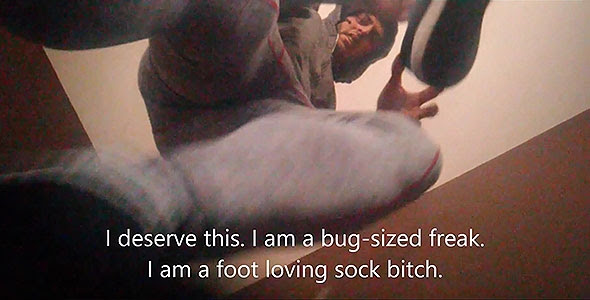 3 New Videos – The scene with Master Eusebio starts off with you walking up and finding yourself shrunken and tiny, no bigger than an insect. This video differs from the rest of knight00wl's macrophilia videos because it has text subtitles from start to finish which are intended to represent your thoughts as a shrunken human. Despite your best efforts to out run the giant feet of Master Eusebio you cannot. Running a mile to you would still be less than one casual footstep for Giant Eusebio. The footsteps get louder and louder until you hear the bedroom door come to a jarring open and 2 sneakers come storming into the room. Find out what happens next when you download this marcophilia clip. If you cannot get enough of Master Eusebio then you'll need to check out the next video. Sitting beneath Master Eusebio's feet you will learn your one job and one purpose. This dominant alpha takes pleasure out of assigning your fate and making you do whatever he says as you stare up at his gigantic feet. Visit the site to play the preview of this video and let Master Eusebio speak directly to you as your mouse slowly moves toward that Download Now button.
If you're into watching hot, straight alphas slip on and off their socks and their shoes then this next video is definitely for you. There is no talking during this video and there doesn't have to be as Lord Eusebio keeps you hypnotized with every little action his alpha soles and toes decides to do while outside and enjoying the freedom of from the hot, sweaty sneakers they are in daily.
---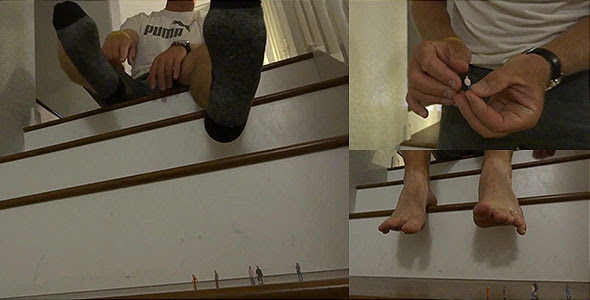 4 New Videos – Your favorite alpha dom and dream king Henderdong is back as an alpha giant. As he dominate over tiny little props, imagine yourself as one of the little fag townspeople that are standing in fear of his huge feet. You will soon be happy to be so small under Henderdong's feet as you accept his dominance over you. Henderdong dominates another pathetic shrunken slave. You want to feel tiny, pathetic, and under the control of a giant so why wait? Download this clip of Henderdong dominating your shrunken self.
Another slave happens to get lost in the presence of superior giant Henderdong. Shrunken down to a miniature size, this slave gets lost in the grass forest of Henderdong's lawn as it begs to get a little bit of attention from this dominant alpha, but your dream king is the boss and will decide what should happen to a tiny like you. By this point, you're probably hungry for Henderdong's control and maybe a little bit hungry in the literal sense as well. Henderdong has a snack for you as he crushes a Whopper with his feet. See his perfect soles, that you dream about, smashing your food right in front of you. His big feet and perfect toes grind your snack all under his feet just like how you deserve your snacks to be handled.
---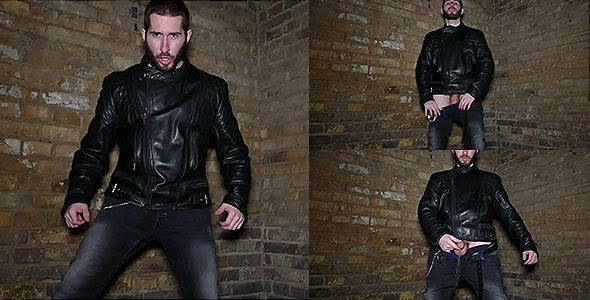 1 New Video – The most disobedient and bad slaves don't even get to stay in bedroom cage. They are taken down to the basement, locked in the cold and dark. After days and days of being trapped and alone they become good and obedient slaves. Rarely does Master Alex go down to feed them. But most of the time the only thing they get is his spit or a stream of piss. Then they have to thank him by kissing his dirty leather boots. Since you are thirsty, let him shoot his piss in your mouth. Enjoy it while it lasts. Who knows when he'll be back to feed you again?
---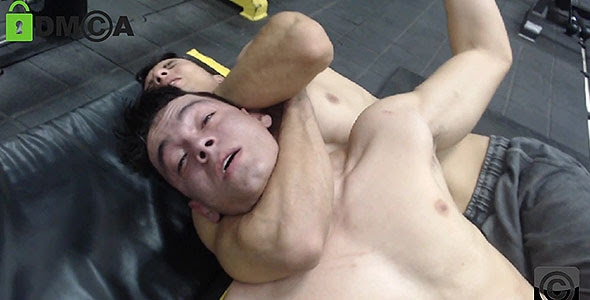 2 New Videos – Chokeholds, KO's, headscissors, and some no mercy domination. These two bros wrestle it out on the mats and see who can be victorious. The more dominant bro doesn't hesitate to take charge and overpower his younger bro, locking him in a tight and fierce headlock making him black out. In another new clip, a trained military dude wanted to show off some of his tactical fighting holds he had learned. He uses his fighting skill set on a dude in his underwear to show off his fighting abilities. Locking in a sleeper choke and other holds this is a military dude you don't want to mess with.
---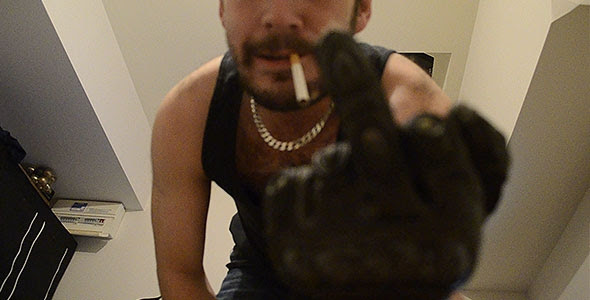 2 New Videos – Smoking bare chested in a leather jacket and gloves, MasterDrC will make you grovel and beg to take his spit and ash. It won't be long before you pay for the honor in front of this leather clad alpha. Since you're now craving even more leather, MasterDrC will place you under his desk to be ignored. Your only view will be of his leather boots while he does work at his desk. Prepared to be ignored like the worthless cunt fuck you are as you serve this leather dom.