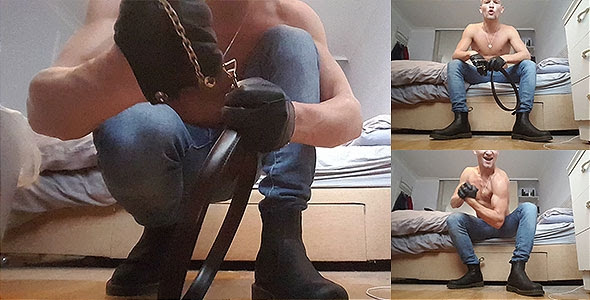 6 New Videos – Get dressed up like a fucking slut for Master. Alpha dom Master Gary has a belt to use as your collar with a gold leash for your slutty neck. Be prepared to go under some Barbie bimbo sissification at the hand of Master Gary. This dom will tell you how to dress and what to wear as you worship him as your Master. But before you get started there, take a look and download part 1 of this 2 part sissification series. In part 1, Master Gary turns you into a slutty whore who must obey all of his orders. You know deep down inside that you're a sissy girl. From now on, in the presence of Master Gary, your name is Abby. Get introduced to your new life as a slutty whore for this alpha dom and be prepared to be fully degraded as a pathetic slutty whore. If that wasn't enough of abuse, in another video upload, Master Gary puts you through a forced workout. Master Gary will make you suffer as he tells you what to do and how to train. You'll become obedient and subservient as Master Gary tells you what a stupid fucking faggot you are the entire time. Be ready for endless amounts of pushups, situps, and burpees, as Master Gary becomes your new personal trainer.
As a reward for all of that sissification and training, Master Gary will let you hit those poppers for some sniffs. Get high as fuck for your new Master by sniffing those fresh poppers. Master Gary will guide you through as he tells you to sniff and inhale those poppers while threatening to expose what a popper sniffing faggot you are to the world. Endure more popper fuckery while you stare at Master Gary's white socks. You're going to be so fucked up on poppers as you stare blindly as this master's feet while you wear chastity. He'll take great pleasure in torturing you by teasing you with his alpha body and his dirty white socks being stuck in your faggot face. This final popper instructional clip is the most hardcore for a ruthless intox session. For this video, MasterGary says you need 3 mixed strong spirit drinks, a lit joint, and 1 or 2 bottles of poppers. This is not for rookie faggot slaves as Master Gary does whatever it takes to ruin your brain. No mercy in this ruthless, no limits intox session. Say goodbye to your brain cells and your cash.
---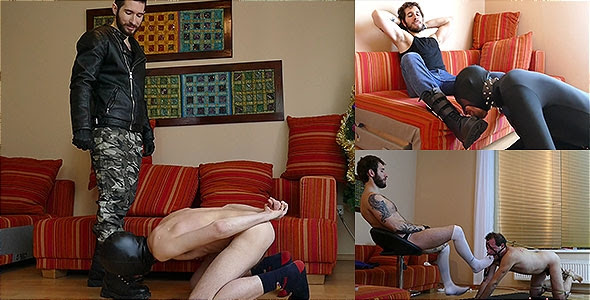 1 New Video – In this over 10 minute long compilation of video clips, you'll learn that your place is at Master Alex's feet. All of his hottest foot worship sessions are included. Sessions of Master Alex in army boots, leather stomping boots, knee high socks and more but in every session the slaves know true obedience and submit to his feet, boots, and socks. These obedient fag slaves know their place is at an alpha's feet. If you just want to cut to the chase and see all of Master Alex's foot worship clips, this is the compilation clip for you.
---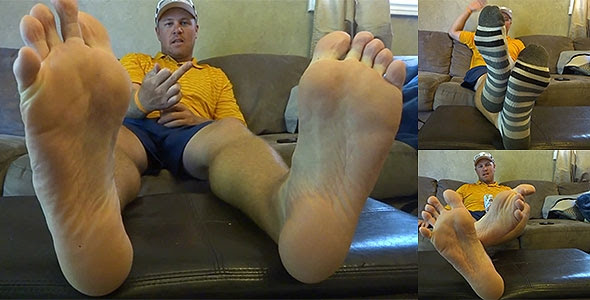 1 New Video – Henderdong grabs a drink, sits back, and dominates while you stare at his soles. Feel this dominant alpha use his power to overtake your senses and leave you paralyzed by his voice. Once you see his big alpha male feet, hear his voice, and submit to his raw, dominant power, you will be frozen into submission. Simply give in and worship this alpha male like a king should be worshiped.
---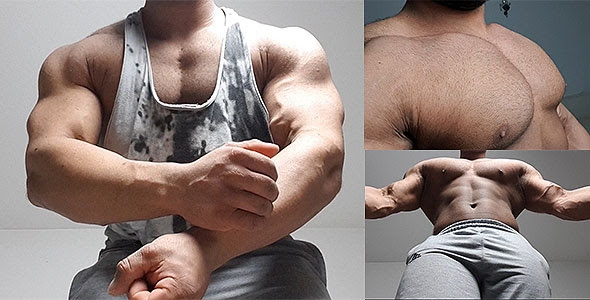 1 New Video – The ultimate muscle giant is standing in front of you and over you while a small, tiny slave like yourself kneels in front of him. FlexGod's strength is so incredible and masculine that you will easily follow all of his orders and do anything he wants. You follow his orders because you're scared of his strength and size and don't want to get hurt. Experience 10 minutes of pure domination from this muscular superior when you download this verbal muscle worship video.
---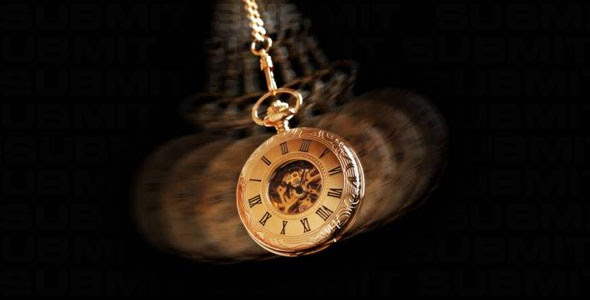 4 New Audio Clips – Do you know what the subliminals can do? Do you even care or will you follow them willingly? This audio clip is a multi-layered reinforcing file filled with subliminals to make you submit to a new level. But it gets more intense when you download the audio clip that will be the kickstarter to getting you addicted to Lucian Carter. There is no going back from here. Once you download this, be willing to give up your mind, body, spirit, soul and wallet. After becoming addicted, some slaves say that vices help them submit more easily and not think twice about their cash slave addictions. In the next clip, LucianCarter uses some 420 reinforcement. Weed, ganja, mary jane, the devil's lettuce, it doesn't matter what you call it. What matters is you need it to relax and submit more. Master Lucian is going to meld smoking weed with his powerful words and entwine them forever inside you.
Not only does your mind need conditioned but so does your body. Do you currently take a pre-workout before the gym such as C4 or LionBlast? It's time you add an audio conditioning file to your pre-workout routine. Build your desire to workout and improve your body with this audio file to make you a bigger gym fag. As you get stronger in the gym, you'll get weaker and more submissive too.