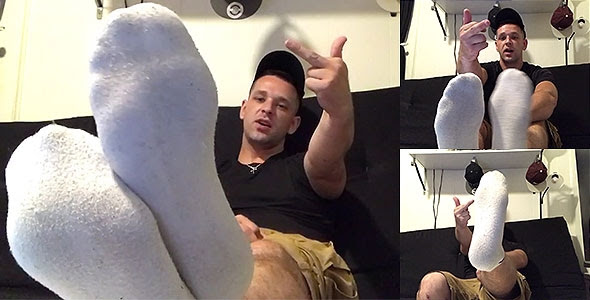 1 New Video – You'll quickly learn to submit to Master Bigg and his feet as he takes command of your mind in this nearly 10 minute video clip. Starting off with his socked feet planted up against the camera, Master Bigg will make you worship his feet and sniff poppers when he commands. This straight alpha male casually sits back and relaxes with his feet up as he degrades you and orders you to sniff more and more of that bottle of poppers you have with you. Inhale the mind numbing toxic fumes as you look into the soles of Master Bigg's feet and listen to him put you down. Master Bigg makes sure to flip you off plenty of times as you follow his orders too.
---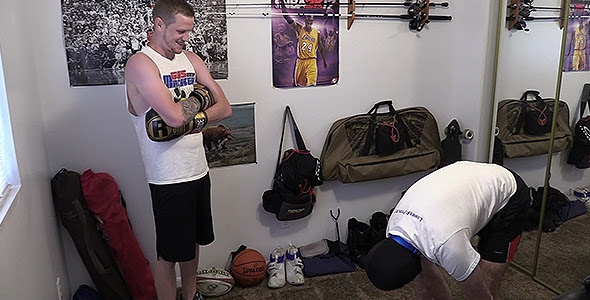 1 New Video – In his latest real time session, Master Brad invites over a cash fag for a real time beat down session. Master Brad gets his pathetic cash fag in the proper position and get his gold boxing gloves on to begin the beat down. This alpha uses his fag as a human puunching bag by hitting him repeatedly over and over. How many punches do you think it can take to knock this pathetic fag off of his feet? Download to find out.
---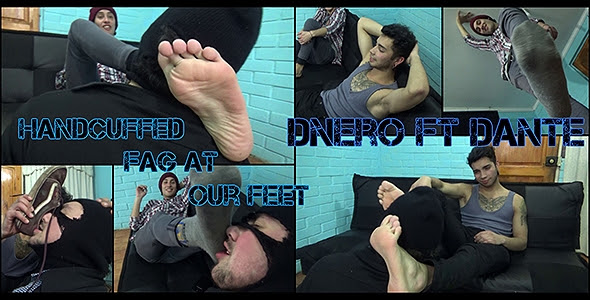 1 New Video – Joining up with Master Dnero for this foot worship video is Master Dante, a dominant skater foot master. Master Dnero and Master Dante find a loyal foot fag to handcuff and use in this 39 minute video clip. Master Dante gets great amusement from the amount of messages he gets from slaves wanting to buy his used, nasty, smelly socks. It seems like the smell of a real man is a drug to foot slaves. Foot fags especially love the smell of Master Dante's feet because he's the type of guy who doesn't usually change his sneakers often and it doesn't matter to him if his socks are clean before he puts them on his feet. So when a foot fag goes mindless and becomes infatuated with his feet, Master Dante gets a laugh from it all as he hears their moans of ecstasy while they worship his feet. See how lucky the real time foot fag is in this video clip as he services Master Dante and Master Dnero's feet.
---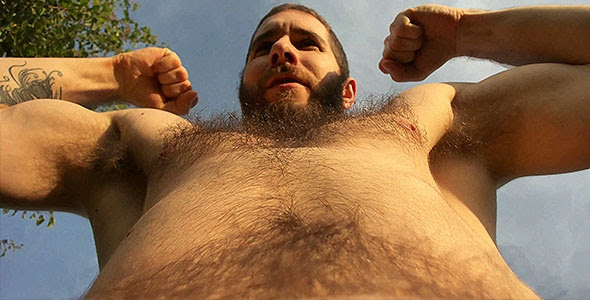 1 New Video – After going for a run outside, Transylvanian Wolf is covered in sweat and he deserves some sweaty armpit worship. Showing off his hairy body and muscles while flexes, Transylvanian Wolf commands that you worship and lick his ripe armpits. This dominant master wants you to stick your pathetic tongue out and lick the sweat from his pits as he holds your head in there. No stopping the armpit worship until he says you may stop. You'll lick and clean his pits until he is fully satisfied because your a weak submissive pit slave who enjoys it.