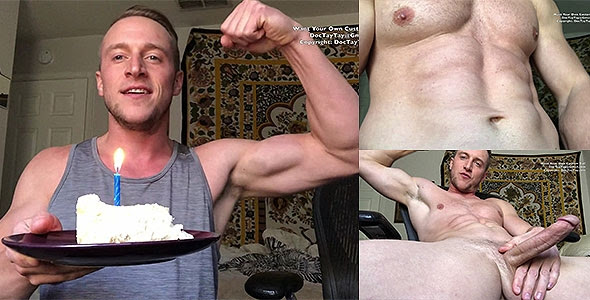 1 New Videos – Taylor surprises you with a very special birthday treat. He shows up at your house, totally unexpected, and gives you a birthday you will never forget. Enjoy this personal and intimate experience as Taylor entertains you with a sexy strip tease, then makes you bury your nose in his pits to take in the full effect. From there, you are going to be worshiping every inch of his body…nipples will be sucked, hole eaten, and to top it off, why not tickle torture the shit out of him too. Finally after all of the fun, it's time for you to blow out your birthday candle…but just a single one and it's bigger than a typical candle. Enjoy this POV blowjob as Taylor busts on your face to cap off a perfect birthday surprise. Taylor hopes you brought your sweet tooth because Taylor brought some birthday cake for you to eat off his dick too.
---
1 New Video – Master Dnero and Exod-0 are ready to make you serve their alpha feet. Master Dnero first met Exod-0 on a trip to the beach during New Year's. He noticed Exod-0's charisma and personality and figured he would be the perfect fit for Str8CrushFeet. To test whether Exod-0 was ready or not to join Str8CrushFeet, he had to pass an admission test first before gainint admission. The Str8CrushFeet tested Exod-0 by making him think that Slave Akroh was actually a master he was going to dominate. Find out how well Exod-0 faired in Part 1 of his admission test and make sure to download Part 2 as well.
---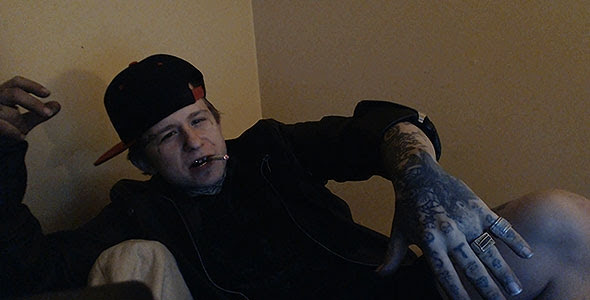 1 New Video – Do you crave to inhale your master's cigarette smoke while inhaling poppers? If so, then MastaJR has the video for you. In this popper intox video, MastaJR relaxes back while lighting up a smoke and ordering you around. With his hardcore verbal abuse, MastaJR will instruct you to break out your poppers and to inhale on his commands. You'll be inhaling poppers and cigarette smoke from this dominant alpha as he continues to drain your bank account.
---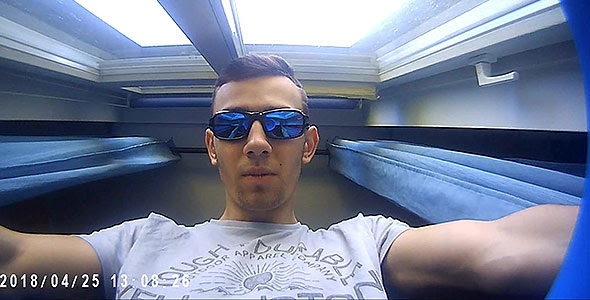 4 New Videos – Dominant and kinky MasterSpit is ready to humiliate and degrade you with his spit. Just like his name, this master's focus is primarily on spit and spitting on you. In one of his newest video, MasterSpit puts you underneath him to take his spit on your face like an obedient faggot. This spit heavy dom enjoys putting a weak slave like you in your place as he continues to spit all over your face. You'll be a worthless spitoon when he is done with you. MasterSpit even has a spit and snot video for the more depraved faggots out there who crave this. After going through his videos, get his two-for-one sale with two spit videos in one.
---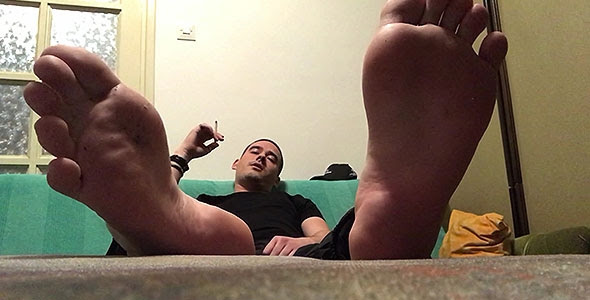 2 New Videos – AlfaPrimal is ready to make you into an obedient and mindless foot fag. In one of his newest videos, this alpha shows off his size 11 feet to the camera as he sits back and has a smoke. This foot dom will leave your mouth watering as you crave to lick, suck, and worship his big alpha feet. Imagine planting your face right into his soles and just continuing to lick until he is satisfied. For the fags who need more training, AlfaPrimal has a popper training video for slaves who need a little more motivation. With this popper training and verbal abuse video, you'll learn quickly how to better satisfy your master. AlfaPrimal smokes his cigarette throughout and wears white socks to make you go more mindless for his feet.