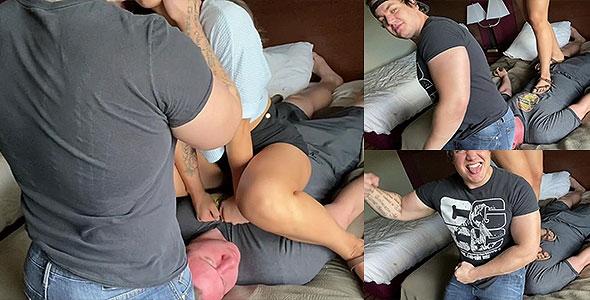 1 New Videos – MasterUltimateGod and his chick do a straight couple domination real time with Fag Butler. These two stomp and spit on the faggot along with crushing his balls. The beatings and face sittings even continue as they both make out while the faggot writhes in pain as he's smothered. This weak faggot enjoys every moment of pleasing his master.
---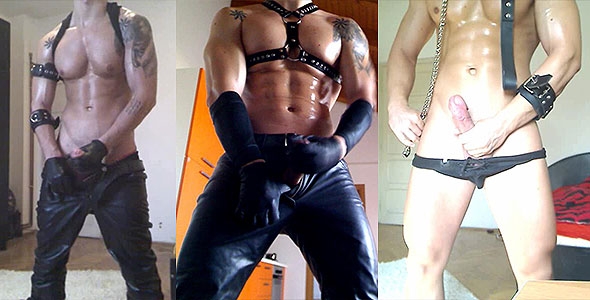 1 New Video – Master Michael shows off his massive cock in this cum compilation video. Throughout the clip, you'll see some of Master Michael's hottest jerk off sessions as he shoots big fucking loads from his big cock. On your knees and wait with your mouth wide opened to clean the floor of his cum with your tongue.
---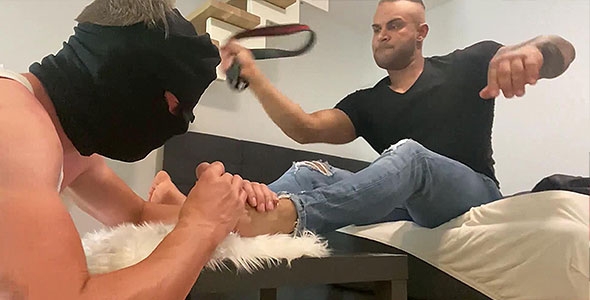 2 New Videos – FlexGod whips and beats his masked faggot throughout this foot worship session. The masked faggot serves his master by rubbing his feet and obeying all of his commands. Flexgod grabs his belt and whips the faggot until he fully obeys his every command in this 10 minute video clip. The fag slave complies and does whatever his master wants. Afterward, Flexgod has a training lesson for you in this muscle worship video clip. Follow all of Flexgod's instructions as you worship his hugely muscular physique and obey his every word. This dominant alpha will teach you why you are infreior and why you must submit to his alpha power.
---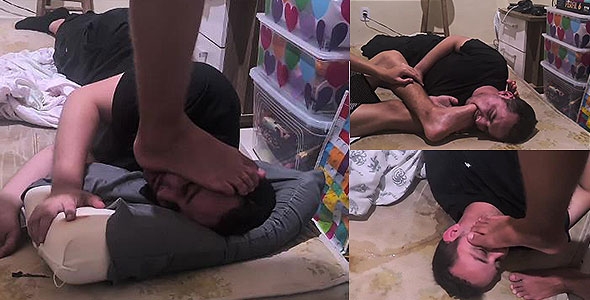 1 New Video – Ikagura gets his brother to worship his feet in this 35 minute foot fetish clip. His younger foot fag brother enjoys every minute of worshiping his brother's feet. Ikagura stuff his foot in his brother's mouth, steps on his head, and makes his foot fag brother lick every inch of his superior feet.