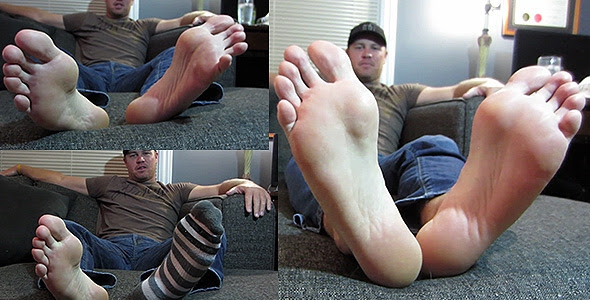 5 New Videos – Your dream king Henderdong has returned to In-Charge and is beginning to add his videos back to his portfolio page. In the first installment are 5 of his most popular videos. Get ready to receive some verbal domination from your superior. In this nearly 10 minute video clip, Henderdong shows you his jock-like attitude and you will soon realize that he is the God you need to serve and bown down to. This video should give you a sample of what it's like to have a real time session with Henderdong. After watching it, you'll crave more of Henderdong's feet and will desire to pray to them. Superior alpha Henderdong doesn't only show off his big feet but he also shows off his bulge through his tight boxers. With the camera situated at his feet, Henderdong peels off his black dress socks and plants his feet right in your face. Later he spits on his feet and orders you to lick if off like the sub faggot you are to him. After being mindfucked by Henderdong from those two videos, imagine worshipping Henderdong's custom socks while serving him. Henderdong has his very own pair of white athletic socks with his name on them. Cherish his alpha perfection and jock feet while you take in everything Henderdong has to offer you once you are his slave.
After you finish worshipping this straight alpha's feet, he'll put you through an intense popper domination session. Henderdong demands that you sniff your poppers until your brain is fried. To him, you are a useless slave who is ready to be dominated and used as a mindless homo slave for his benefit. Continue your mental popper journey with Henderdong in his popper instructional video. Take his verbal abuse because you deserve it as you stare mindlessly at Henderdong's feet. Don't stop sniffing until Henderdon says so.
---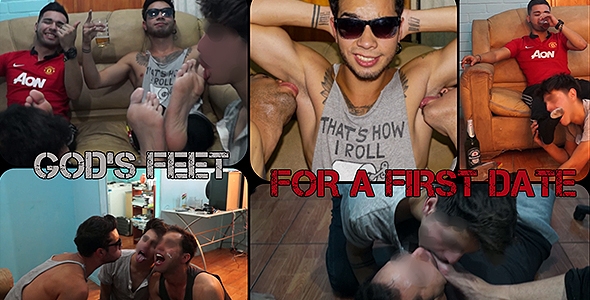 1 New Video – Everything goes perfectly for Str8CrushFeet. There are so many cash slaves in Master Dnero's country and his crew's videos keep selling more and more. In this 31 minute video clip, Master Dnero and Jako celebrate the end of a great week by having two foot fags worship their jock feet. These foot fags couldn't imagine the smell or the taste of their sweat soaked feet from wearing the same socks for 5 days – Jako even played 3 games of soccer with his socks under this soccer socks. Both of the subs get high from the smell and pleasure of using their tongues between Master Jako's stinky toes. Both straight masters enjoy their place at the top of the masculine pyramid while their slaves stay at the bottom licking their feet.
---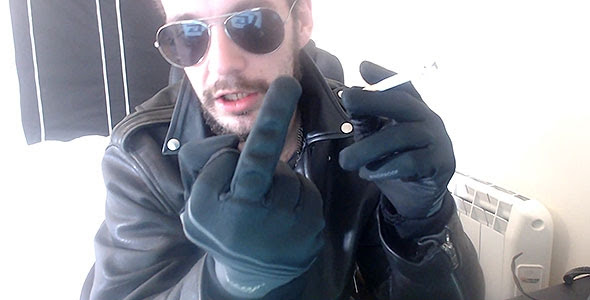 3 New Videos – New to In-Charge is superior dom MasterDrc2. In his first video on In-Charge, MasterDrC2 wears his leather jacket while smoking a cigarette in front of the camera. He reminds you of that the deep dark leather intoxicates your fucking mind and reminds you of the dark black abyss which is your mind. Lighting up his cigarette, MasterDrC2 gets deeper into your thought process and begins reworking your brain. Your mind will tick away as the smoke rises from his cigarette. Continue to be entranced when you watch MasterDrC2's socks. Throughout this entire clip, MasterDrC2 ignores you while placing his feet right in your face, obstructing your view. Eventually he takes off his nasty socks to tease you even more. After watching that video, you'll probably crave a pair of MasterDrC2's socks. One lucky fag slave actually got his dirty socks in the mail. Maybe you'll be lucky enough to own a pair of his socks one day like this lucky slave. Get a preview of how MasterDrC2 packages his dirty socks when you download this video clip.
---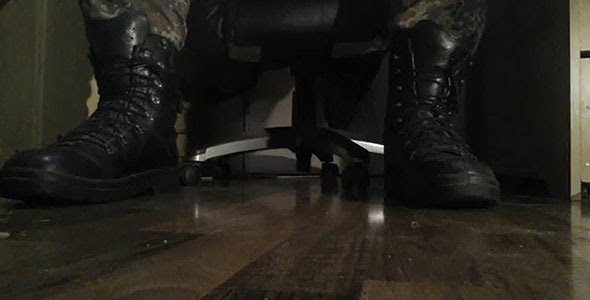 2 New Videos – Also new to In-Charge is Cohibamen1988, a 6'8″ German alpha dom who enjoys wearing size 16.5 German army (Bundeswehr) boots. Cohibamen will make you crave his massive black boots and want to be these German boots. Today is one of his cash fag's birthday. The bitch slave gets to view his massive feet and inhale his cigar smoke while only getting to see his boots from the floor. Following this theme of placing you from the viewpoint of his slaves, Cohibamen lets you view things from inside the gasmask that he uses on his fag slaves. You'll get to imagine yourself right in front of this alpha dom, inhaling his smoke while wearing a gasmask. Only being able to inhale master's cigar smoke as your sight gets cloudy and you have no chance of escape.