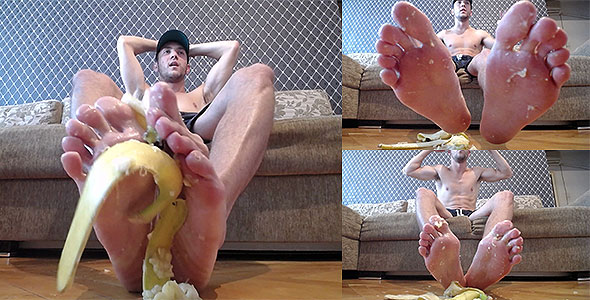 1 New Video – Imagine yourself underneath MasterChris' feet like this banana. At any moment, MasterChris could stomp down on you and crush you in a second. Smashing his big alpha male feet right into this banana as he pulvarizes it, just like this alpha could smash in your face. If you are an obedient foot faggot, MasterChris will let you lick all of the smashed banana bits off of his superior soles and toes. You better obey him completely or MasterChris will turn to stomp on you..
---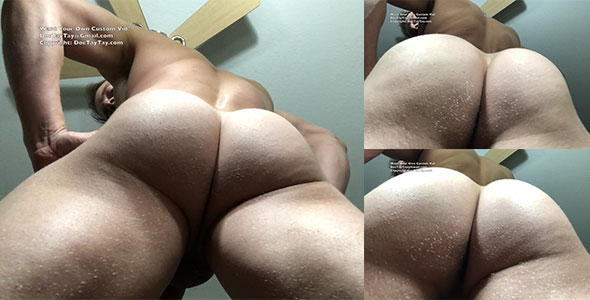 1 New Video – Ready to be dominated? If you're a slave who love big asses, farts, balls and being controlled then this is the DocTayTay video for you. Taylor is as harsh and controlling as he can be and he wants to dominate your face with his huge ass and balls. To top it off, he's going to make you want to do whatever he wants. Starting with demanding that you lick his balls, eat his farts, kiss his huge white ass cheeks and more. Take in the masculinity on this one because you don't have a choice.
---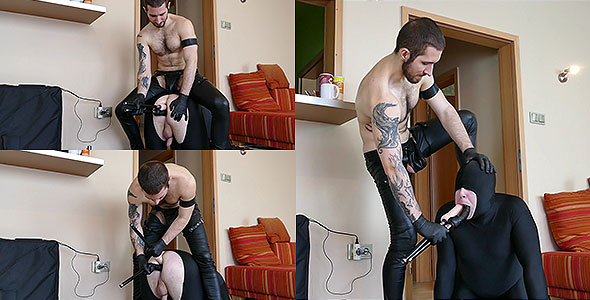 3 New Videos – Master Alex decides to sodomize this piggy's ass. Once Master Alex realizes that one big black dildo isn't enough, he takes out another one. The slave's tight asshole is destroyed and Master loves it. This powerful dom sits on his slave, riding the anal piggy toy like a cowboy, making him move as he pushes the dildos deeper and harder. Once he's done, Master Alex takes them out of the piggy's cunt hole and makes the slave suck them clean. Ass to mouth, piggy! Continuing on his domination spree, Master Alex uses another masked slave for a real time meet. Putting a black bodysuit on slave Jax, Master Alex makes it hard for him to breathe. This ruthless dom, then sits on the slave's face, so the only thing he can breathe is his master's ass. When the slave is panting and desperate for air, Master Alex gets up and puts the slave between his arms, making him sniff those sweaty armpits instead. There is no rest for the wicked and neither for slave Jax as Master Alex keeps him desperate for air and only getting ass or pits instead. Who needs air when you can worship a masculine, young stud?
This next video was a custom video request for a slave done through In-Charge's custom video program. In this nearly 15 minute video, Master Alex humiliate his faggot and uses their popper addiction to make them into his very own human toilet. All throughout this extreme video clip, Master Alex will instruct you on how to take a hit of poppers, how long to hold it and to take his warm piss and clean his dirty hairy ass with your tongue. You will feel completely humiliated and used by the end of this clip as Master Alex gets deeper into your mind.
---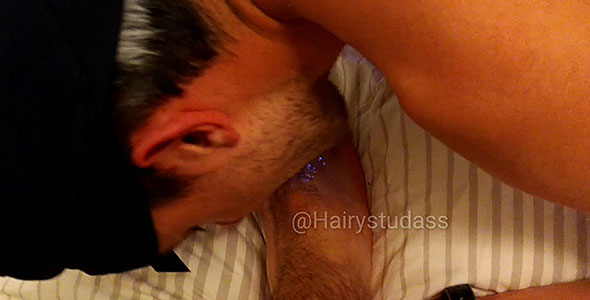 2 New Videos – Controlling another foot fag, Hairystudass makes the slave in this next video eat his own cum off his feet. Hairystudass usually never allows a slave to cum but sometimes if the slave is a good boy, he'll allow it. This time, Hairystudass allows his slave to cum and makes the slave eat this cum off of his master's feet. Throughout the clip, the fag is allowed to sniff his master's dick after a long day at work, gets rough ass slaps, and even drinks from a water bowl like a dog.
In his third video update for the week, Hairystudass using a foot fag in a 10 minute foot worship session. In this real time session, Hairystudass gets his slave in a gas mask and then forces the cash fag to sniff his sweaty feet and dirty sneakers. The obedient cash fag does as he's told and devotes himself to his master's feet. This foot fag even gets to serve as a foot rest throughout. There is plenty of ass whipping and slapping as well in this real time session.
---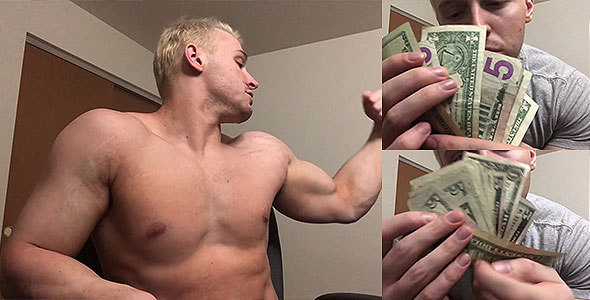 2 New Videos – Muscular alpha male JasonGenesis uses his strength to weaken all inferiors that he encounters. Experience true alpha domination at a true findom price with this pricey financial domination video. JasonGenesis flexes and shows off just a portion of some of the fag cash he has collected. He rubs the cash all over his huge muscles and puts you in a trance as you quickly wish you become his wallet. When you buy this video, you are feeding his pockets and making him stronger. All of that cash belongs to him. If you can't get enough of his muscles, then JasonGenesis has even more for you. Worship his big muscles and big feet like an obedient cash fag. You'll quickly bow down to this dom when you begin watching this video to worship his perfect body. His size 11 feet will make you stick out your tongue and beg to lick them clean. Be ready to kiss and clean this alpha'a feet as he says.