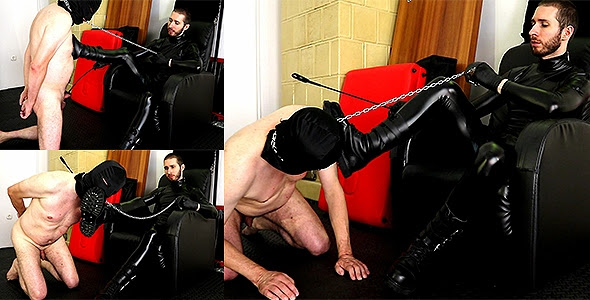 1 New Video – Master Alex doesn't think his slave is even worthy of licking scum from the bottoms of his boots. And yet the slave wants to prove his worth by licking Master Alex's filthy boots clean. Master Alex believes that human slave tongue is the only thing soft enough to clean his leather boots so he puts the boot shiner to work, motivating it with the leash and crop all throughout this 21 minute video.
---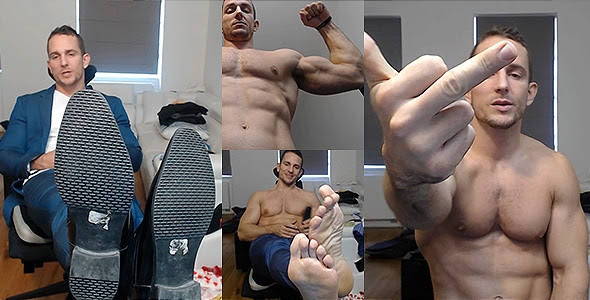 2 New Videos – Alpha muscle god Stefano loves to intox his slaves good and make them worship him like obedient mindless drones. In this particular video, Stefano puts you through an intox fantasywhile dressed in a suit. Putting his designer dress shoes up to the camera, Stefano flips you off and demands that you hit your poppers longer and harder. Lick his dress shoes while you obey. Later, Stefano strips out of his suit to show his muscular upper body and removes his dress shoes so you can serve at his barefeet.
In another new video upload, Stefano focuses your humiliation on giving you the middle finger. Stefano is a pro at degrading and humiliating faggots like you. He gives you everything you deserve. By the end of this flipping off hand focused video, you'll be hungry to kiss his middle fingers and become even more submissive to him.
---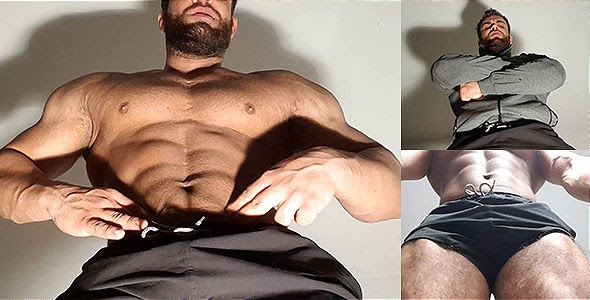 1 New Videos – You are a tiny worm in the presence of this muscle giant. During this 10 minute video clip, FlexGod becomes a superior alpha giant that towers over you. Bow down and bow down some more for this muscular giant beast. Master FlexGod is here to dominate and to force you to worship him. Crawl to this supreme being and pray that he won't stomp and squash you.
---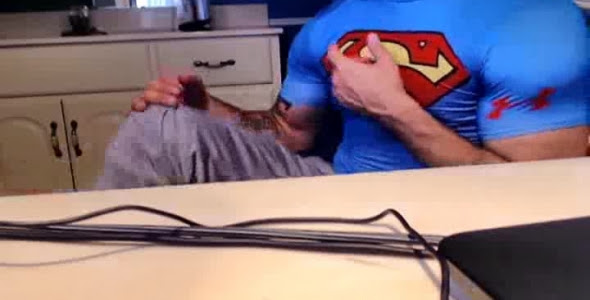 4 New Videos – Wearing a compression fit UnderArmour gym shirt with a Superman emblem, YoungNCharge shows you why you're a fag boy. Flexing and degrading you intensely, YoungNCharge will turn you into a complete bitch boy. At one point in the video, he pretend like he's fucking his computer screen as if he was fucking your face. In another new video clip, YoungNCharge does some roleplay and pretends to be a home invader that just broke into your home. Imagine a shirtless, masked YoungNCharge breaks into a faggot's home and takes everything he wants. All throughout the clip, YoungNCharge verbally abuses you and makes you admit that you're a bitch faggot and much more. Hand over all of your valuables to YoungNCharge before he does some serious damage.
After that scenario, it is now time to just worship YoungNCharge's body. Follow this alpha after he showers and is dripping wet. Maybe you'll be lucky enough to dry him off as the water drips from his nuts. Like any YoungNCharge video, there is plenty of verbal abuse. Finally, take the time to worship YoungNCharge's ass. This tattooed dom's ass is perfect for a faggot's nose to sniff all of his alpha scents. Put your mutt nose in his muscle ass as he squeezes this ass cheeks tight to smother you so you can't breathe.