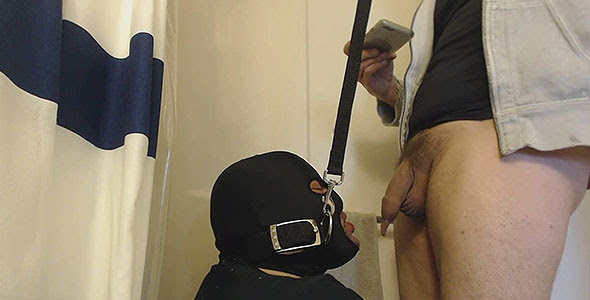 2 New Videos – One of UncutJockCub's most loyal slaves is ready for an intense real time session. To start this session of servitude, this masked fag slave chugs his master's piss in the shower. UncutJockCub puts his masked fag on a leash attached to a large leather collar. While pulling on the leash and choking his fag slave, UncutJockCub makes his slave tilt his head back as the slave greedily chugs his master's piss from his full bladder. From a different angle, UncutJockCub has another clip of the fag drinking his piss. This slave worships every drop of his master's golden stream of warm piss and does his best to not miss a drop. UncutJockCub's bladded has been full for a while and it's only appropriate to empty his alpha bladder full of piss into his human urinal. This fag slave will remember this moment for the rest of his life and be forever thankful to his master for giving him such a reward.
---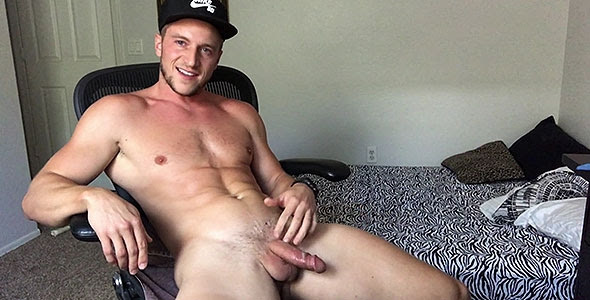 1 New Video – Taylor comes home and realizes his parents and little brother aren't home and sees this as the best time to finally check out those dirty bookmarks on his computer and jack off a big load before everyone gets home. Out of nowhere, Taylor notices what looks like a hidden camera. After further inspection, it is a hidden camera! This all seems weird but Taylors knows who must be behind this…his little brother, Kyle. Taylor has taken notice that Kyle has been looking at him and other guys differently. Instead of just turning off the camera, Taylor decides to let it keep recording and to let his brother watch him jack off. Since Kyle is recording and watching, Taylor recalls a time when him and Dad tag teamed his girlfriend together. Taylor jacks off as he relives the experience, letting Kyle know just what he is missing out on because he is secretly gay and thus will never share that kind of experience with his Dad like Taylor has. After constant dirty and degrading talk, Taylor eventually sprays a huge load all over his abs. Will Kyle wish he was the girl getting tag teamed by Taylor and his Dad after seeing this? He just might…
---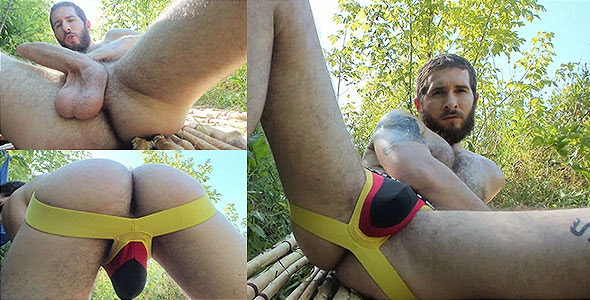 1 New Video – Follow alpha male Transylvanian Wolf outside and prepare to worship his ass outdoords. While wearing a yellow, black, and red jockstrap, this hairy master will make your mouth water as you crave to worship his ass. As a submissive, it is your duty to worship every part of your master's body whether it's his feet, his armpits, or his ass. Transylvanian Wolf is no different and you'll quickly begin craving his jock ass the longer you stare and worship him in his jockstrap. Submit to him like the animal you are to him.
---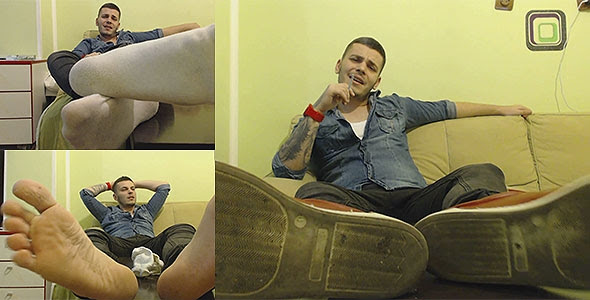 3 New Videos – MasterBraz is ready to verbally humiliate you as he orders you to worship his sweaty feet. As he smokes a cigarette, MasterBraz will order you to get on your knees and lick the bottoms of his shoes like the filthy fag slave you are then if you're lucky, he'll let you take off his shoes and finally worship his sweaty alpha feet. Once those shoes come off, you'll see his white socks. Get your mouth open because MasterBraz wants to stick his entire socked foot in your mouth. But don't stop there with worshiping Master Braz's feet. In this nearly 13 minute video clip, MasterBraz wants you to sniff and worship his feet. Wearing red sneakers and white socks, Master Braz will make you feel like a totally submissive foot fag as you look up at him and crave to serve his alpha male feet. To make you even more mindless, this alpha cash master throws in some popper training and even spits on you during this video. This is everything a submissive foot fag deserves while resting under your master's feet. Master Braz's last video update this week is a custom video he made for a fag with a focus on popper sniffing and his white socks. As he continues to degrade you for being a faggot slave, Master Braz will have you kneeling with your tongue hanging out, hoping to lick the bottoms of his socks. This is why faggots submit to this alpha male.