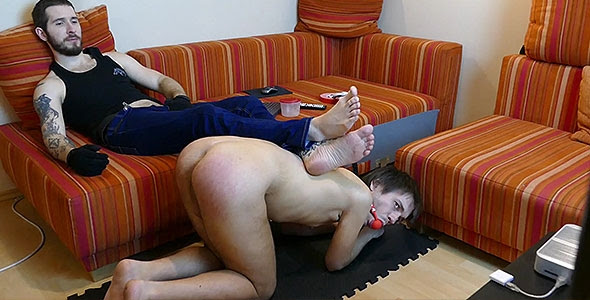 2 New Videos – These are not love taps but serious hard spanks by Master Alex to his roommate slave. Since the slave needs some training in cocksucking and cum eating, Master decides to play a game. He saved up 2 used condoms in the freezer and for every 100 spanks the bottom takes, he gets one condom emptied in his mouth. The spanks come fast and hard while he is in doggy, over the knee, or on his back with legs pulled up. He struggles to take the spanking torment, but it is nothing compared to how he resists eating all that cum. The training continues.
After slave Jax worshipped Master Alex's boots, socks, and licks cum off of his barefeet, Master Alex decided to make a cocktail in the slave's mouth by letting him drink his master's warm piss, straight from the source. The slave is on the ground facing his master as he towers over him, unzipping his pants and taking out his beautiful uncut superior cock. The long stream of piss goes straight into the slave's mouth and he struggles to swallow it all as the heavenly golden nectar keeps on flowing and showering him.
---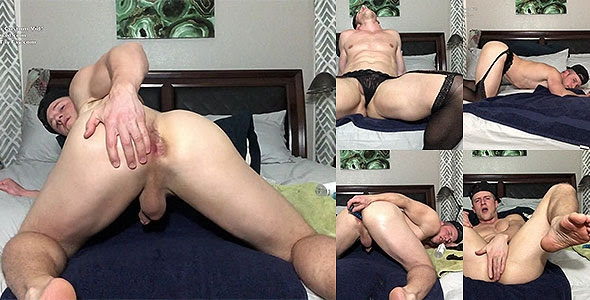 1 New Video – Holy smokes! Over an HOUR long video of Taylor. This video might be too hot to handle for some people. Taylors takes on a submissive role in this feature. Taylor treats you like the king you are and backs it up with non-stop dirty talk about how he wants you to fuck his jock pussy. Taylor tempts and teases you in some lingerie and skimpy panties first. Then he warms up that pussy for Daddy as he rubs and shows off his hole, spreads his cheeks apart, and does some fingering. Last but not least, it's time for that pussy to get pounded out. Taylor moans loudly and only intensifies the dirty talk as this straight stud BEGS to get fucked in all sorts of positions and by several toys. Don't forget to switch off on jerk off hands while watching this one. Can you handle over an HOUR of this?
---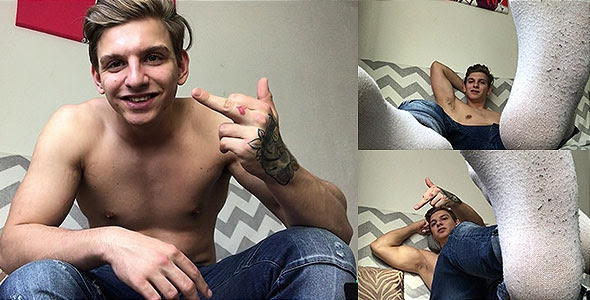 1 New Video – New to In-Charge is dominant straight alpha TheGodofMen. This young dominant jock is ready to put you through a forced popper intox session. Relaxing on his couch in jeans and dirty white socks, this straight jock gives you the urge to sniff your poppers and enjoy his perfection at the same time. Enjoy and sniff, fag slaves. You should bow down before this superior God of men and let his perfection grab your wallet and take everything from inside it.
---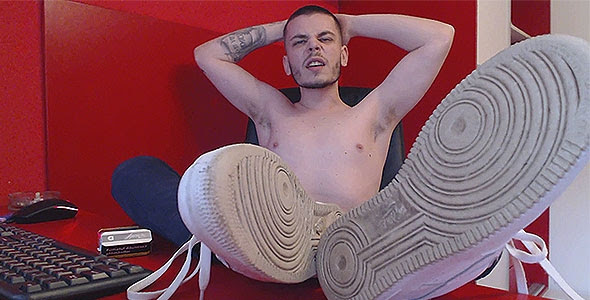 2 New Videos – In this video clip, MasterBraz makes you sniff and worship his dirty white socks. MasterBraz occassionally makes you sniff your poppers while he allows you to drool at his dirty white socks. All through this video, MasterBraz will verbally abuse you as he delivers his sniffing instructions for you. Watching MasterBraz display natural dominance as you fry your brain on poppers will make you even more compliant to do anything he tells you to do. In another new video this week from MasterBraz, he humiliates and brainwashes you while he's driving. Riding around the city, this findom humiliates you as he smokes his cigarette. MasterBraz will give you instructions on how to be a useful sub and it is your responsibility to obey him and do everything he tells you to do.