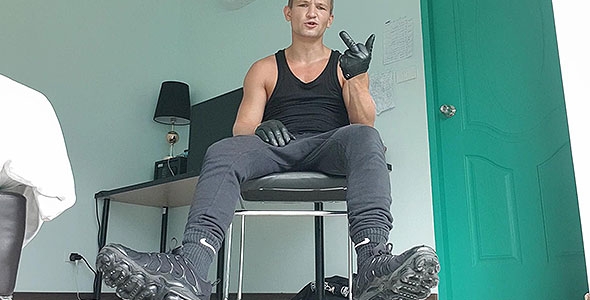 2 New Videos – Continue your journey into becoming Sissy Abby and realize how much you want to be gangbanged and used like a dirty little sissy whore. Let MasterGary's voice get inside your head, further into your weak faggot mind. If you have them, pull out your lipstick, stockings, ballgag, collar, and sissy hood as Master Gary verbally abuses you. After you've become a sissy for MasterGary, it is time to become his cash cunt. Worship MasterGary's Nikes and sniff your poppers as he commands you to enjoy how good it feels to pay him. You'll quickly find the pleasure in being MasterGary's cash cunt as you evolve into a human ATM for him.
---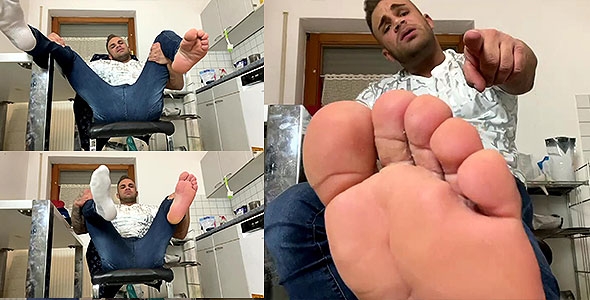 2 New Videos – Master Flexgod will turn you into an obedient faggot for him to use throughout this 10 minute video clip. You'll be forced to worship his farts, ass, and feet as you drool over what a superior man Master Flexgod is compared to a faggot like you. Enjoy every part of this alpha as he plants his feet right in your face and farts in your pathetic. face. Afterward Master Flexgod will call you over to worship his sneakers. Get your tongue out and lick the soles of his dirty sneakers. Master Flexgod wants the bottoms of his shoes entirely cleaned. It is your role as a foot slave to do everything he says and worship his alpha male feet and sneakers.
---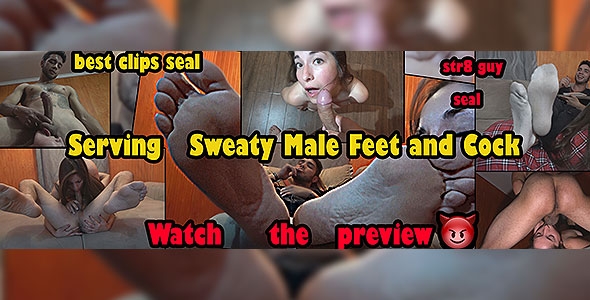 1 New Video – Cherry is a girl and she's best friends with the guys at Str8CrushFeet. Never did the guys know that she was a total submissive slut and that she would eventually become a sex toy to Master Dnero. One thing Cherry hates is the smell of feet. However, she completely submits to an alpha male like Master Dnero and lets him force her to worship his sweaty alpha male feet. Normally she would resist but she can't help herself in serving this superior dom any way he wants her to. Once she is used by Dnero, she quickly becomes a toy for Master Dnero's programming. The next encounter between Dnero and Cherry, she becomes his footstool while he sits back and watches a soccer game. This quickly evolves into Dnero ordering Cherry to lick and clean his feet with her tongue. Right after that, Cherry is humiliated with a rain of spit from Master Dnero. Cherry is then ordered to lick his pits, sniff his boxers, and take his cock deep down her throat until she gags from a vicious facefucking.
---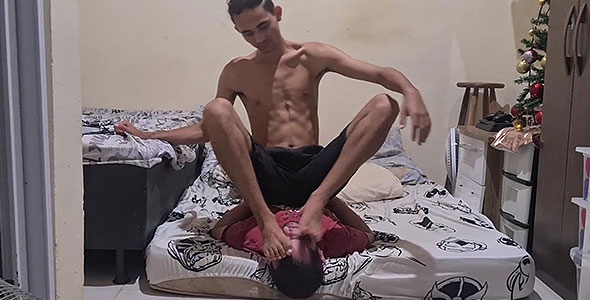 3 New Videos – In another real time session, Ikagura uses his brother for a foot worship session. In this real time meet, the submissive faggot gets spit on and gets his face covered in alpha male feet. The submissive foot fag loves every minute of it and worships his dom's powerful feet. After the foot worship session, the slave gets a faggot beat down. The alpha dom chokes his slave with some strong Jiu Jitsu holds and domination to make him tap out or pass out. After the choking session, the slave gets stomped on and made to feel inferior. For some intense humiliation, this dom makes his slave eat foot from his feet. The alpha foot dom crushes chocolate and other snacks with his feet for this foot faggot to lick up. The foot slave eats every bit of candy from his master's feet.
---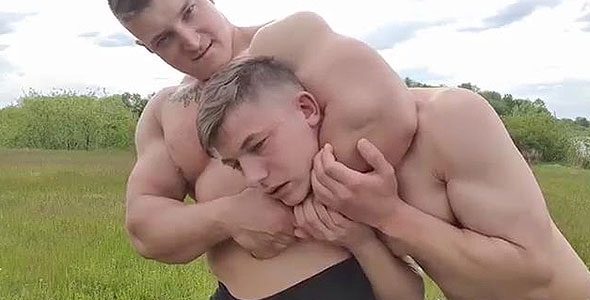 New Videos – Big muscle bodybuilder Dennis shows off his forearms and biceps, then continues to dominate little Daniel in crushing headlocks and even a couple of sleeperholds. Dennis even gives little Daniel a chance to get even. This two muscle studs wrestle and fight but Dennis easily overpowers Daniel with his incredible strength. The sleeperholds and headlocks continue as Dennis over power little muscled Daniel once again. Starting out with some close up flexing, Dennis then proceeds to practice some headlocks and sleeperholds on his smaller counterpart. Muscle domination and wrestling fans will love this one.