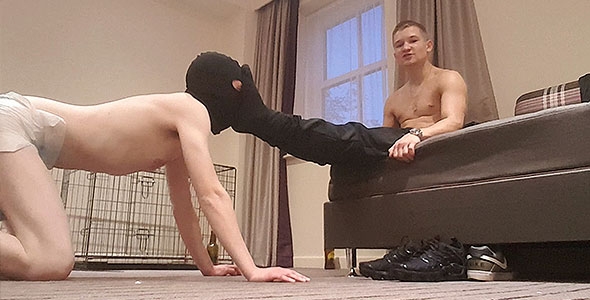 3 New Video – Master Gary gets his real time fag slave to inhale the smell from his socks. Inhaling the scent of his master's alpha feet through black Nike socks, this lucky cunt gets the reward of a lifetime. While wearing a diaper, the masked faggot continues to sniff and sniff his master's alpha scent until it's all over his face. Prior to the sock sniffing, Master Gary gives this fag some rough CBT. This slave never experienced CBT before, so MasterGary breaks him into it with some light ball crushing and torture. Being a total bully, MasterGary even gives the fag some harsh verbal abuse as well. Afterwards, MasterGary feels it is time to lock the fag in a cage. The masked diaper fag is prodded with a cane while trapped in this cage. He is forced to piss himself while MasterGary laughs at him even more.
---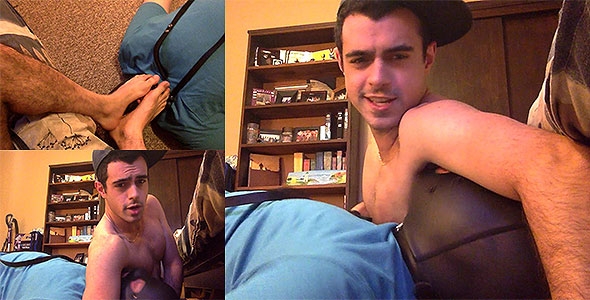 1 New Video – Master Mark makes his pay piggy worship his armpits in this real time session. The pay pig starts by serving at Master Mark's feet before being given the opportunity to serve and worship his pits. Master Mark even spits on and verbally abuses the pay piggy to degrade him further.
---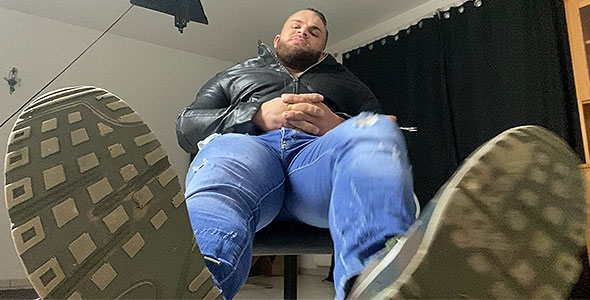 3 New Videos – Now you have the chance to see Master Flexgod in his fully glory as to serve his sneakers. Wearing a leather jacket and tight jeans, Flexgod will put you in your rightful place at his feet and order you to worship his sneakers. Afterward, he'll allow you the chance to worship his socks, barefeet, and huge muscles. If you're craving even more of this muscle dom's muscles then check out the next video as he forces you to worship his sweaty armpits. Have you just ever wished to worship a muscle jock's sweaty armpits after a hard gym session? This is your chance to fulfill that fantasy. Flexgod just got back from the gym and his pits are ripe and ready to be worshiped.
Don't stop worshiping there as Flexgod has another muscle worship video for you. This superior boss is clad from head-to-toe in a tracksuit and flexes right in front of you throughout this video packed with flexing and verbal abuse.
---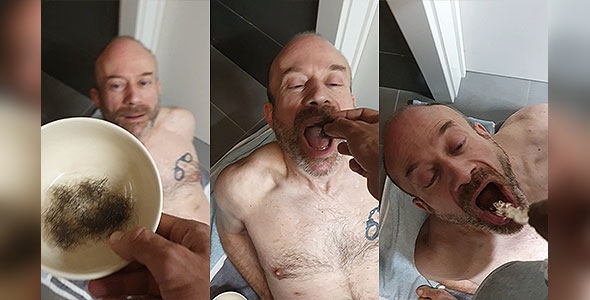 1 New Video – In this short 5-star rated video clip, Master Damiel teaches you what faggot recycling is. This superior findom helps a faggot swallow his alpha pubes and washes it down with a warm stream of hot piss. This is ultimate servitude from a depraved faggot slave.
---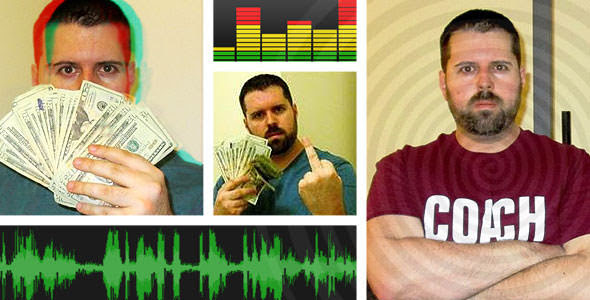 3 New Audio Clips – This trifecta of audio clips will have you heading to a new gym with a desire to unleash your inner beast. and only when you get there do you realize how literal that was meant as you then experience an incredible transformation. Once transformed, you'll be instructed about how you can access the spirit of that inner beast even as a human, whenever you work out, and push towards that ideal physique. You'll then enjoy some more erotic pleasure from those heightened instincts, which can be saved for the gym or lead to an amazing orgasm. This version is tailor made for those such as beta and omega pups that might enjoy being lower in the pack, or other submissive humanpups and humandogs. Be sure to check out the alpha version as well.
In this other audio training, Master Josh helps you let go of inhibitions and become more of that himbo you've always wanted to become. Includes some simplification, becoming a bit more shallow yet not judgmental – just vain in how one's self looks in terms of hitting the gym, having the latest trends in fashion, etc. Makes one more willing to flirt and get out there for action, though suggestions it should be consensual and that if one has a partner, they just enjoy fun times with that partner. Yet, a lot more thinking with one's dick regardless. Changes become permanent with repeated listens. Music background is the version with binaural theta waves.