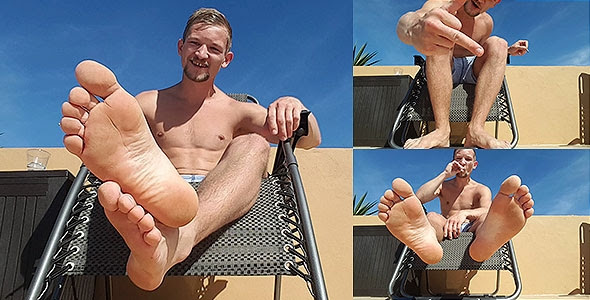 3 New Videos – Serve Master Gary and lick his feet as he relaxes in his latest video clip. Master Gary sits outside, reclined in a patio chair with his big alpha feet planted right in front of the camera for you to worship as he delivers some harsh verbal. If you need more verbal abuse then check out the next newest video from Master Gary where he dishes out some extreme findom talk. Open your wallet and be prepared to go broke for this lean, fit cash dom. Your role in life is to serve as an ATM and MasterGary will remind you of that. After you've fully come to realize your purpose and submitted everything to Master Gary, it's time to worship his perfection. As this findom alpha soaks up the sun and flexes, you'll sit obediently on your knees and beg to worship and serve him more as he verbally abuses you while smoking a cigarette and flexing.
---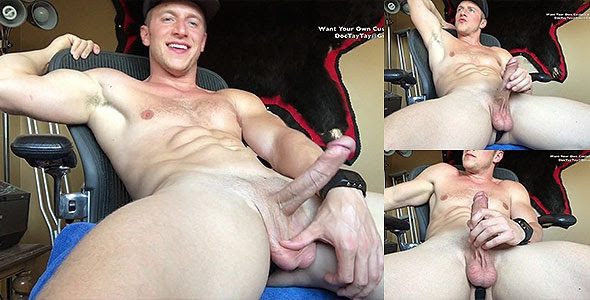 1 New Video – Get a HOT replay of a cam show where Taylor jerks off, talks dirty, shows off his hot cock, and cums!! Yes, this is the full meal deal but wait…. THERE'S MORE! He also has a Lovense Hush vibrating buttplug in his jock ASS! Watch as his prostate gets pumped and edged by the vibrations of the tips of his adoring fans as they cheer him on and enjoy the dirty talking. Also, don't miss out on the Taylor video sale where all of his videos have been discounted.
---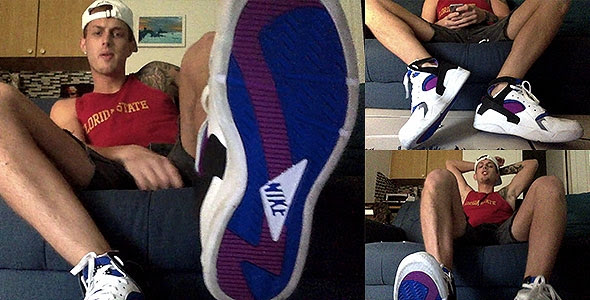 2 New Videos – Get on your knees as the young Frat Boy Stud Master Rush presents his Jordans for you, the slave, to pull your tongue out and clean. Watch as Rush takes you from the bottom of the soles, to the top, through the sides and beyond. This gorgeous Master will have you in love with his size 12 feet by the time you've finished. In another new video update, 22 year old Master Rush blows his blunts right into your face, as he laughs and smokes his cigar lounging, watching a Godfather Film. Let the young frat boy remind you of how worthless a faggot you are, while hanging out and enjoying your cash for his time… The young, sexy bodybuilder and ex-collegiate athlete is here to impress and possess even the most stubborn faggots slaves and subs.
---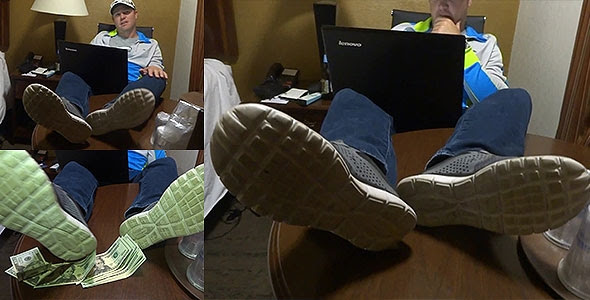 3 New Videos – Creep on your Master Henderdon in his hotel room as he sticks his sneakers in your face. Later Henderdong pulls out a wad of cash from draining cash faggots and shows it off before rubbing it with his feet. For a foot fag like you, you'll begin to sweat and your heart will skip as you watch this superior alpha grind his feet into this fag cash. After that it's time to worship a dressed up Henderdong. Get at the foot of this alpha's bed and worship him in his perfection while he's all dressed up in a suit and tie. This cash dom will show you inside his worn dress shoes and make you sniff them along with his dress socks that he's been wearing all night. Can you handle worshipping this much Henderdong?
After worshipping Henderdong all night, it's time to worship Henderdong for breakfast. This should be a morning ritual for you at this point. As soon as you wake up, crawl to this alpha's feet and worship him. Get at the foot of this findom's couch as he eats his morning breakfast and drinks his coffee while you try your best to start his day off right by drooling at his soles.