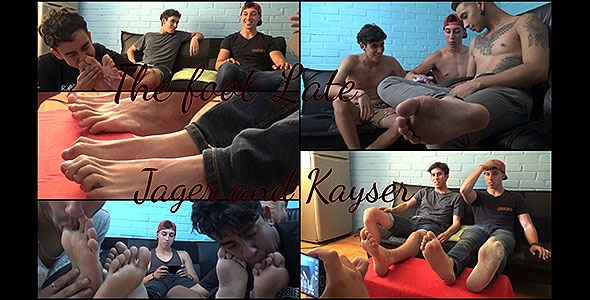 1 New Video – In MasterDnero's latest video, he recruits to straight alphas named Jager and Kayser to compete to see who can join his clique of masters known as Str8CrushFeet. The two straight alpha males will compete to see who can use their foot fag the hardest. In this one hour long foot worship session, both foot doms use their foot slave hard to see who is the best. The obedient foot fags devote themselves completely to both of these alphas, inhlaing their feet smell and sucking their toes. Ultimately, MasterDnero will decide who was the best foot dom in this scenario based on how the foot fags go wild over serving these two men. MasterDnero even joins in himself to get his feet worshiped.
---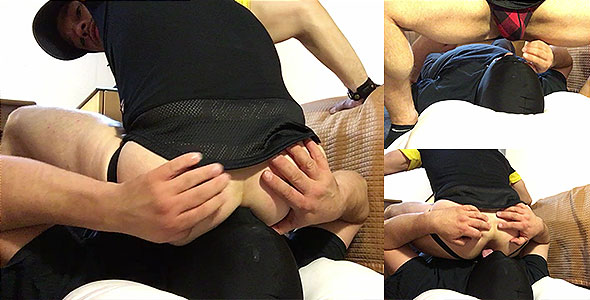 5 New Videos – MasterAllen does away with the luggage support rack and uses it as a rim chair to make this faggot worship his ripe jock hole. Plopping his muscle ass on this faggot's face, MasterAllen suffocates and smothers the worthless fag with his funky asshole, dragging it across his disgusting face and rocking back and forth. The fag's face is now covered in his master's scent. Continuing along with the ass worship, this slave can't get enough of eating his master's hole. The fag slave paid for this hotel room for him and MasterAllen. Quickly, the fag gets into the position under the improvised rim seat and services his dominant master.
Moving from ass worship to foot worship, Master Allen's slave goes to task on his big alpha male feet. The masked fag sniffs, licks, and sucks MasterAllen's feet clean while he gets verbally abused by him. To reward his fag slave, MasterAllen clips his fresh, funky toenails up close and then feeds the toenails to his hungry slave. The disgusting masked fag chomps down on his master's gnarly jock toe nail clippings like it was a fine dessert. Lastly, MasterAllen's fag goes to task worshipping his master's superior king alpha feet while MasterAllen paddles the fag with his paddle all over the slave's body. The fat worthless fuck is in heaven worshipping his king.
---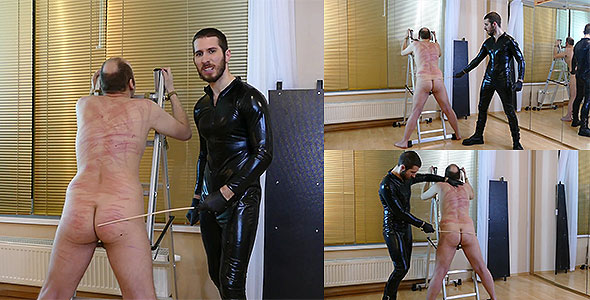 1 New Video – A tenderized red and bruised ass is in your future. Master Alex believes that a slave's ass should always be a source of discomfort. Either by having it fucked, spanked, shocked, or butt plugged. It should never be easy on the slave. And there's nothing easy in this hardcore rattan cane discipline video. The slave is spanked without mercy until there is barely an inch of his ass unmarked by the sting of the cane.
---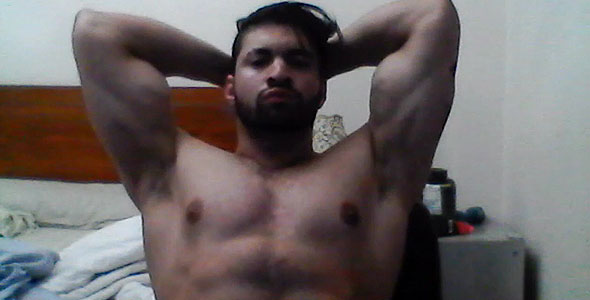 1 New Video – Dominant and muscular PharaohMuscle is new to In-Charge and ready to claim you as his next cash fag. Worship this awesome cash pharaoh master and admire his muscular body. In this 5 minute video clip, PharaohMuscle will have you worshiping his huge biceps and sweaty armpits as he flexes and makes you crave more muscle.
---