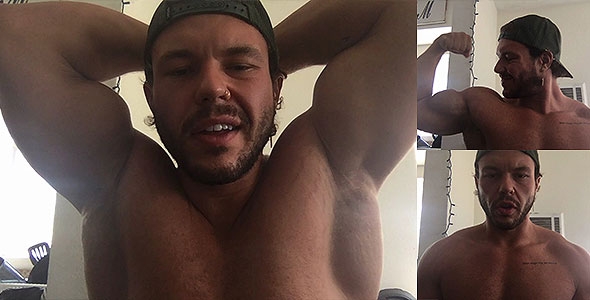 2 New Videos – Get out that bottle of poppers and prepare to fry your brain as you drool over Alpha Derek's pecs and biceps. This muscle dom flexes his chiseled physique while verbally ordering you to sniff more poppers. Go completely mindless to this superior dom in this muscle worship / popper intox session. The intox doesn't stop there as Alpha Derek has another popper slave intox video for you to download. Alpha Derek is shirtless in this video and shows why he is a real alpha male. You'll quickly realize that you aren't on his level and that you are nothing more than a poppered up cash fag.
---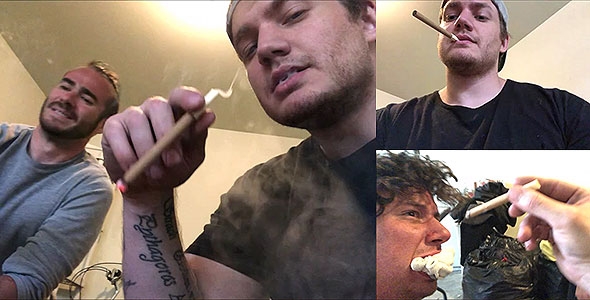 5 New Videos – After a long day, MasterUltimateGod and his friends sometimes like to relax with a nice cigar, paid for by Fag Butler. What makes it particularly entertaining is abusing the faggot by making him into a human ashtray. Watch as these 2 dominant findoms ash all over this queer. The fag slave whines as they ash on him, so MasterUltimateGod decides to take it up a notch and burn the fag with a cigar. The slave screams in pain, begging for mercy. Eventually MasterUltimateGod give him some, but not until after leaving a nasty burn underneath his armpit. In another video, Fag Butler is put through a quick round of shock collar training. MasterUltimateGod gives the fag the option of doing hard, humiliation, and often physically taxing tasks or experiencing the pain from the shock collar. Each time, the fag has to decide what form of pain he gets to experience. The final choice leaves the fag with a nasty black eye. Download this video to see it happen.
Fag Butler is in for a workout today. In the MMA gym, MasterUltimateGod gags the fag with his own sweatshirt so he doesn't have to hear his pathetic screams and cries. Then, this powerful cash master proceeds to kick the fag in the balls, over and over. The fag collapses on the ground, and is ordered to stand back up to be beaten again. There are tears streaming down his face when this one is over. Fag Butler hates this treatment but must accept that he is an object.
---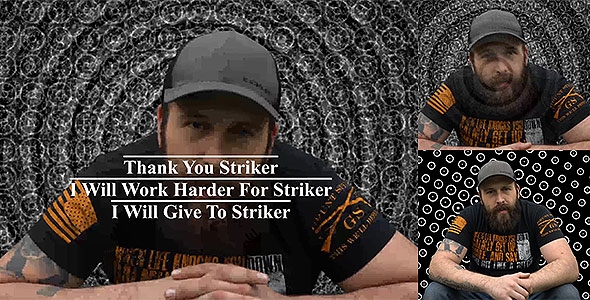 1 New Video – It's time to relax with your headphones on. Remove all distractions. Stare at the screen and listen to Miles Striker's voice. This alpha male is going to take you to a new level of euphoria. During this state your mind will release endorphins that will make all your stress dissipate. This is the transient state where your faggot reprogramming can begin. By the time this findom is done with this update to your faggot cybernetic system, the only thing you'll ever have to worry about is pleasing your new master. All your troubles and problems will simply float away. They will no longer exist. Miles Striker is giving you a gift. The gift of true freedom in submission.
---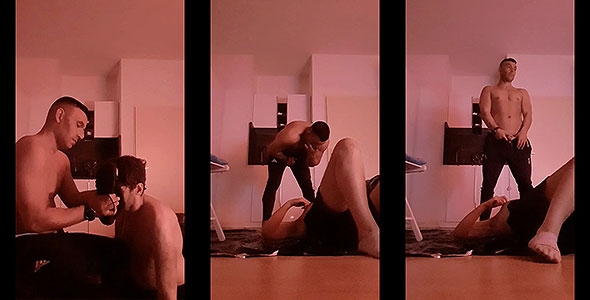 1 New Video – This fag slave is ready to experience truly hardcore cash faggot humiliation. King Luca gets this faggot hopped up on every drug imaginable for this torture and humiliation session. Throughout these 18 minutes of abuse, the faggot is forced to sniff his master's boots, get covered in his master's spit, and receive his master's alpha piss all over. The slave enjoys every second of this torture session. Too bad he's too wasted to remember it the next day.
---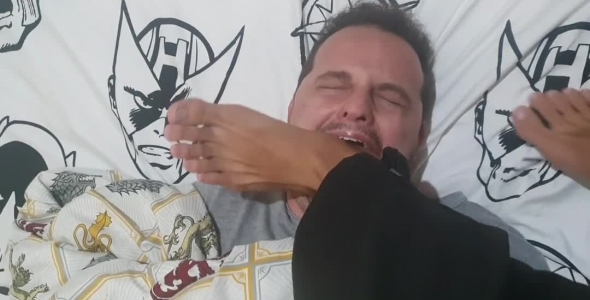 4 New Videos – Ikagura and his obedient foot fag friend meet up for a foot worship session. While playing some video games, the foot fag worsihps his master's feet by licking and sniffing the soles of his superior feet. The foot domination continues as the foot fag is gagged with his master's feet. Laying on his back with his mouth wide opened, the foot faggot sucks on the heels of his dom's feet. He shows his true devotion by showing how obsessed and fixated he is on serving his master's feet. Later the fag gets his face trampled by his master's feet and even receives some hard foot stomping all over his body. This foot faggot shows how obedient and loyal all submissive foot fags should be to their dominant masters.