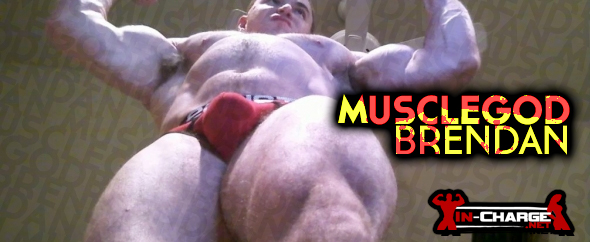 This week's featured model is the massive MusclegodBrendan. Check out his portfolio for exclusive pictures and videos.
On his profile, he details himself as "I am Muscle God Brendan, sporting 20″ arms, 48″ chest, and a 31″ waist. Looking to grow my already huge muscles BIGGER and STRONGER. Love having worshippers who pay me tributes and service, as they bow down before my huge and massive muscles!"
So don't wait any longer. Re-charge by adding credits and begin purchasing his content today.