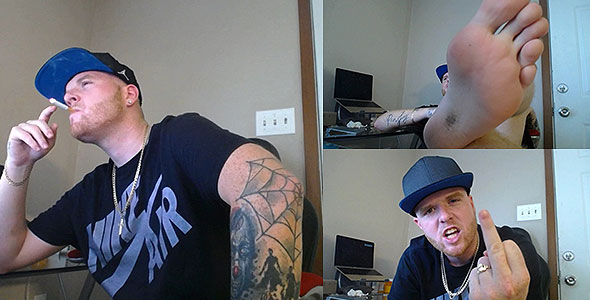 4 New Videos – KingGinger has just joined In-Charge and his loyal slaves are already buying his video like crazy. In one of his first videos to the site, KingGinger dishes out some extreme humiliation as he commands you to worship his sweaty armpits and feet. Planting his dirty feet up to the camera, KingGinger orders you to lick them clean and to serve his straight alpha male feet. Quickly you'll learn your place is under the foot of this alpha male as you watch him degrade you and flip you off for being a lowly cash faggot. The verbal abuse continues as you're ordered to sniff poppers by KingGinger. This alpha male continues to verbally humiliate you for being a worthless faggot while he makes you crack open that bottle of poppers to destroy your mind. While you're sniffing those poppers, don't forget to sniff KingGinger's armpits as you worship him as your king.
Prepare for a verbal beatdown as KingGinger verbally abuses you and treats you as you should be treated. This alpha dom is ready to choke you out and rob you blind of everything you have. Submit yourself to the ultimate fag bashing from this straight superior male. You'll immediately learn your role as you give up everything to this straight alpha while he verbally bashes you. KingGinger even upload a short video clip for the really sick faggots who are into fart sniffing. Put down those poppers but don't stop inhaling as you inhale this alpha's farts right from his sweatpants.
---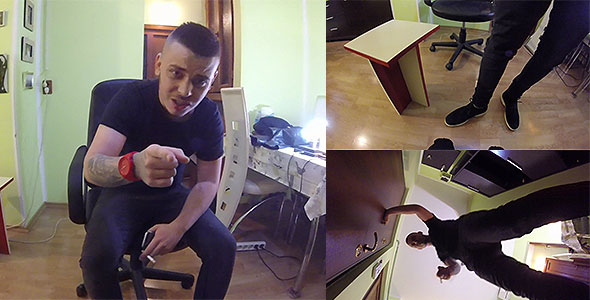 1 New Video – In this video, MasterBraz95 makes you work hard for the privilege to sniff his white socks. Relaxing after draining some cash faggots, MasterBraz has a smoke as he puts his socked feet up to the camera for you to worship. Whenever this cash master commands you, you must sniff his socked feet as long and as hard as he tells you to do so. Only if MasterBraz is satisfied with your service to him and if you followed his command then he'll let you touch his superior boss feet and socks. Download this nearly 7 minute video to worship this foot master's feet.
---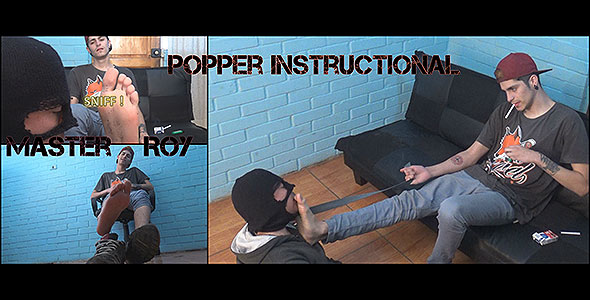 1 New Video – MasterDnero and MasterRoy have a challenge for you. Are you able to watch this video, follow all of MasterRoy's instructions, and control your ejaculation? Many of MasterRoy's slaves just have to ejaculate when he orders them to do so but he won't make it that easy for you. In this real time session, MasterRoy instructs his faggot to sniff poppers and to worship his feet. While keeping this masked faggot on a leash during the real time session, you'll quickly see how dominant and powerful Master Roy is to inferiors. Master Roy is able to enter the depths of a faggot's mind and control them from the inside. This alpha is the voice in your head, pushing you to do what you are afraid of doing. See how long you can last throughout this video as you play Master Roy's game.
---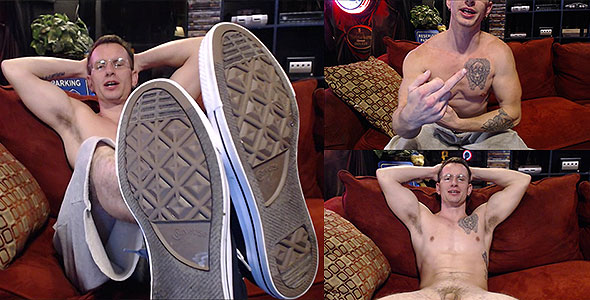 1 New Video – SirKraze wants you to sniff your poppers as he gets you weak to serve his greatness. It's all about draining and training with popper control and hypnosis. Come and worship one of the best elite American cash masters. SirKraze will quickly bring you right to where you belong as you submit to his natural alpha abilities. Throughout this nearly 5 minute video clip, SirKraze allows you to worship every part of him as you fry your brain harder and harder in his name.