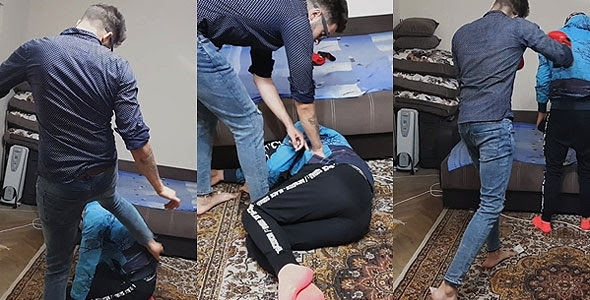 1 New Video – MasterF has another new realtime video of his latest encounter where he beats, slaps, and humiliates his slave. Upon meeting this loyal slave, MasterF proceeds to punish him for not reimbursing him for his last receipt. For that, the fag slave is going to pay with his body as a punching bag and by handing over his wallet. MasterF punches him with boxing gloves for maximum impact and kicks him over and over again before draining directly from his wallet.
---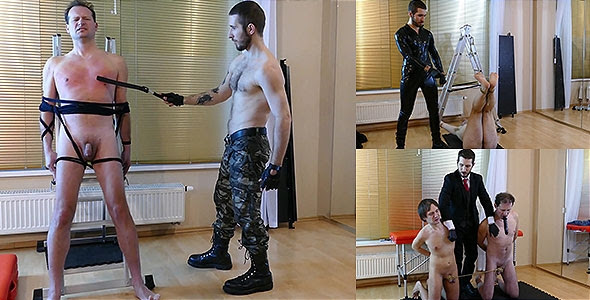 2 New Videos – A hardcore BDSM compilation from MasterAlex featuring corporal discipline and never-ending punishments has just been uploaded. The slave – Master game becomes more intense, the torment harder, long single tail whips, electro, and even metal floggers. Things get hot and serious in this over 25 minute compilation of hardcore, extreme slave punishments from MasterAlex. In another new video clip, MasterAlex concludes his session with German slave focusing on lots of armpti worship, licking, cock and ball stomping, and faceslapping. They filmed this session outside near a train station with people watching as they passed by the encounter. MasterAlex and his German follower had lots of fun, relaxing in the shade of some trees, making sure to get some dirty action going. The sun was super hot and Alex's armpits ripe and sweaty. This alpha dom pushes his slave's mouth where it belongs and makes him lick and suck every drop of sweat.
---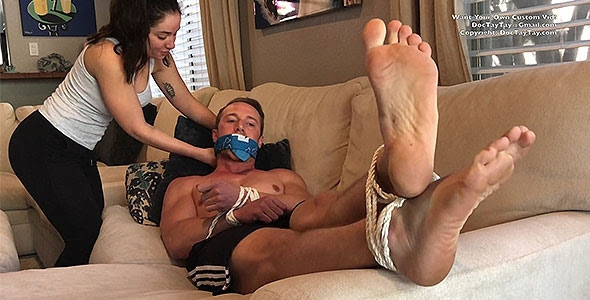 1 New Video – The continuation from the "Tied & Tickled" video, Taylor is back as the same football jock, but this time he has been kidnapped by a rival cheerleader, Nikki, and she will do whatever it takes to have Taylor's barefeet. Taylor wakes up on the couch, already late for the big championship game, and he notices Nikki tying him up. He tries to get answers but it's too late. Nikki is going to have those tied jock feet no matter what. Oh, and she certainly doesn't want anyone hearing him, so she shoves a sock in his mouth, covers it with a bandana, and takes charge.
---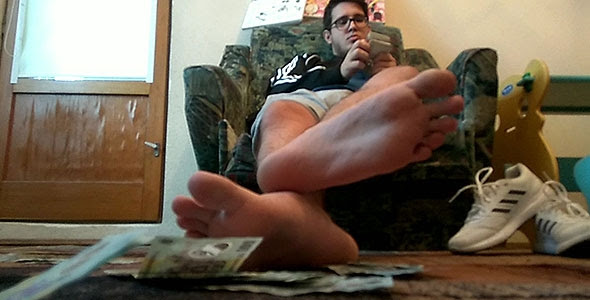 1 New Video – New to In-Charge is dominant alpha Master_SixNine. This powerful cash master loves counting fag cash. Placing the camera on the floor, this cash dom makes you imagine you were there on your knees at his feet as he sits back and counts all of his fag cash. Get down to lick and worship those superior alpha feet while handing over that cash.