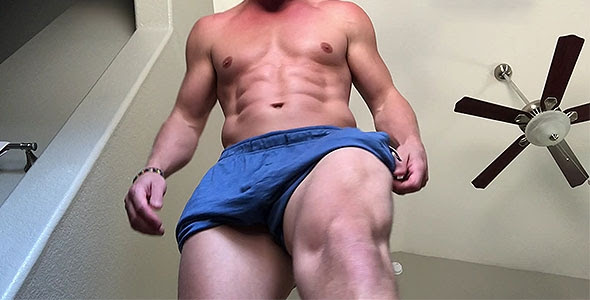 1 New Video – Giant Taylor is just minding his business, doing things around his giant house when he comes across all of these tiny creatures that have been just creeping around his house. At first, Taylor thinks they are just bugs but soon realizes that these are tiny people! This angers giant Taylor even more. Matter of fact, it makes him so angry that he starts to step on, butt crush, torture, and even eat some of the tinies! He is a cruel and sadistic giant that is going to have some fun with these little people now. After all, they are in HIS giant house! Fe, Fi, Fo, FUM! Taylor is coming for you and is going to humiliate you before crushing you in his belly button!
---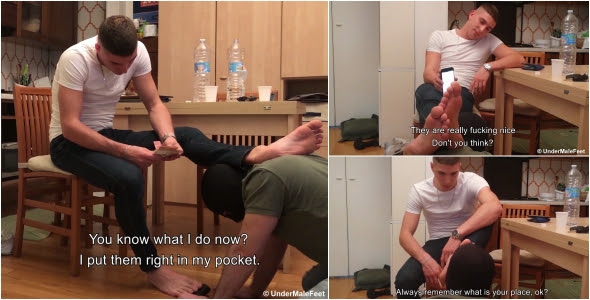 2 New Videos – Master Giacomo empties a fag's wallet in his latest real time meet. In the clip, Giacomo totally drains the poor faggot, taking out all of the cash from his wallet. This alpha wanted to buy a pair of nice, expensive, luxury shoes because it just seems like the fair way to spend a faggot's money. The slave thanks his mater after getting its wallet drained to which Master Giacomo would gladly do again. All that matters to this master is how useful a slave proves himself to be in his presence. In another real time meet, Master Giacomo uses his Nike Airmax to trample the slave under his 177 lbs of muscle. This dom particularly loves to stand on his faggot's head, crushing his face while he uses a lot of verbal humiliation. Giacomo makes the slave lick the soles of his shoes throughout their meet up. You can definitely hear the slave struggling to breathe with Giacomo standing on him with his full weight. Later the shoes are removed in this 21 minute clip to let the slave lick and get trampled by his master's sweaty feet.
---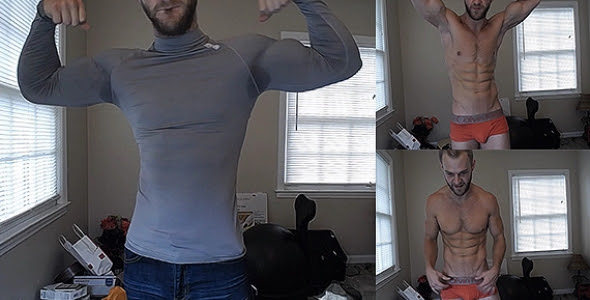 1 New Video – Dominant and muscular master CollegeMuscle is ready to verbally abuse faggots in his newest clip. In a clip intended as a custom video for a pathetic cash faggot, CollegeMuscle shares this verbal abuse clip with you. Wearing a tight compression fit workout shirt, CollegeMuscle flexes and shows off his huge biceps, massive chest, and outline of his chiseled abs through the compression fit material. You'll be in awe of his muscles as he flexes and shows off all while verbally abusing you for being an inferior fuck. CollegeMuscle then takes off the compression fit shirt to show off his rock hard physique until he's just in his designer boxer briefs flexing and verbally abusing you for being inferior to him.
---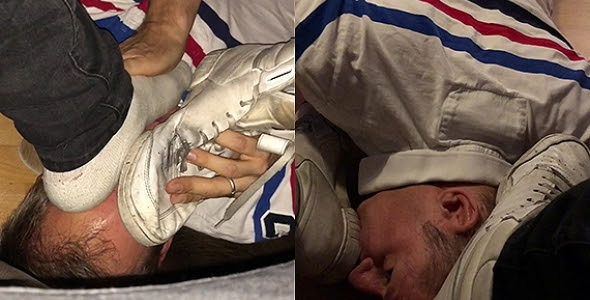 1 New Video – Enslaving a pathetic foot fag, Master StraightLuca makes this foot servant worship his sneakers. The foot slave is from Switzerland and has a relationship but that doesn't stop him from serving StraightLuca. This superior alpha blackmails the fag with pictures and videos from where he is drinking his master's piss and kissing his sneakers all while the fag's boyfriend doesn't know. If the boyfriend ever found out, he'd leave this fag. So this inferior has no choice but to do what his master wishes which includes anything and everything.