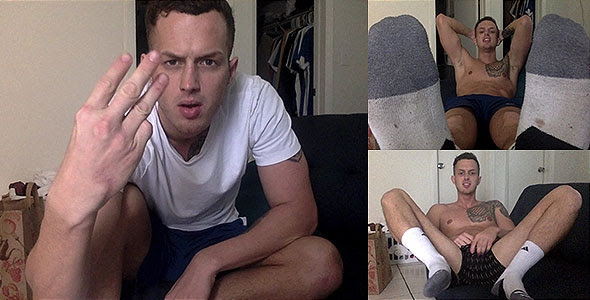 3 New Videos – Watch as this alpha, fit college Frat Boy CashMaster Rush Corleone counts you down through 4 hard rounds of popper intox, slowly moving his huge size 11 socks towards your face and eventually letting his bulge out in full display. Take your hit then breathe in the alpha scent given from his big, sweaty feet and massive bulge. In another new video update, Master Rush Corleone blesses you with 6 minutes of hardcore popper intox. Listen again as he counts you down and verbally fucks you in the ass. Stare into his massive alpha bulge that fills the screen. Be sure to sniff his 8 inch cock while you're down there on your knees, hands up caressing his body. Lastly, in his third video update, the dominant, cocky young alpha Master Rush Corleone sits and enjoys a delicious meal, all the while ignoring his masked slave in this 15 minute foot licking video. The masked foot faggot licks and sucks his Master's sweaty feet the whole time as he's ignored.
---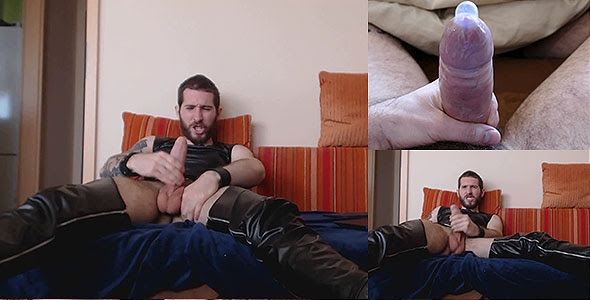 2 New Videos – Relax. It's a new cumshot compilation for you to enjoy. Let go of everything else and get between Master Alex's legs. It's hot and ready for action. This alpha's big uncut cock and huge balls are waiting for you. Don't resist it. You will serve Master Alex and give that hard cock the milking that it deserves. Over and over again, you will be taken on a roller coaster ride of pleasure. Ride it out and cum with Master Alex in this nearly half hour long video. Additionally, Master Alex has a new video that was a custom video request from a slave on In-Charge. In this custom video, Master Alex takes on the role of a poppers findom hypnotist. Get that bottle of poppers out because Master Alex is going to mindfuck you until your brain turns to mush. Be ready to be drained by his superior CASH DICK.
---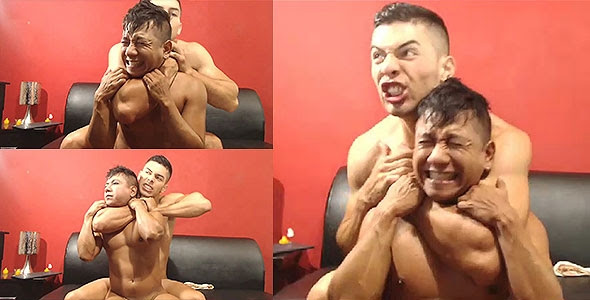 1 New Video – Verbal muscle chokemaster chokes out his twink in this intense headscissors and choke video. The muscular dominant alpha is seen in other chokemasters videos with his submissive twink choking him out. In this video the muscular alpha locks his twink in various holds as he struggles to breathe.
---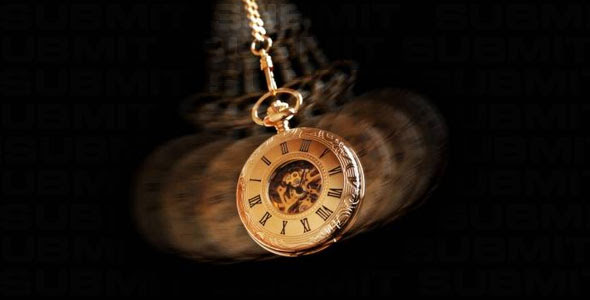 6 New Audio Clips – Prepare to go mindless as LucianCarter hypnotizes you with several subliminal messages. In this audio track, LucianCarter combines a techno track with both audible and subliminal messages. Just sit back, listen, and let the subliminals take control. But maybe after that clip, you need a remind that cock is your everything. You live for cock and crave it because cock is your world. Loop this clip to further instill that idea into your mind. As you go further and further down this hypnotic road, LucianCarter commands you to follow his words. It's simple really. Follow his words. Follow them as they lead you down the rabbit hole into a new world of pleasure as this 10 minute audio clip leads you into hypnosis, subtraining, and JOI.
That still isn't enough though. You have to go deeper for Master Lucian. For all of the male submissives, go deeper for this Master and you'll be rewarded. Master Lucian's powerful voice will transfix you and transport you. Soft like velvet, strong like steel, Master Lucian must be heard to be believed. Feed your fetish or find a new one. Master Lucian then gets even more advanced in your audio hypnosis as he makes you fight the nanites. Can you fight off Master Lucian's mind controlling nanites? Do you even want to? Test yourself and find out. Lastly, Master Lucian takes you into a roleplay scenario in another new clip as he takes you to a local bathhouse. You know why you came to the bathhouse. You know why you requested room G because it is the one with the gloryhole. Sniff a little poppers, suck a lot of cock, and become the bathhouse slut you crave to be.
---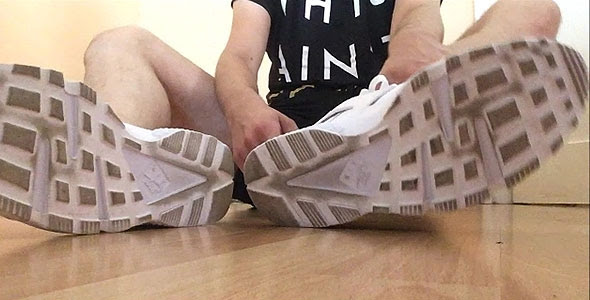 1 New Video – Worship GermanCashGod's Nike Sneakers and socks. Your job is to clean them with your tongue. After you're done, you can sniff his sweaty socks like an obedient foot slave.