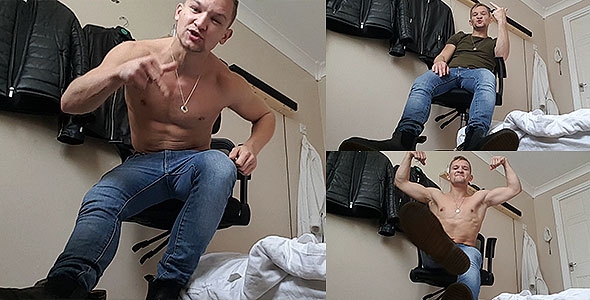 2 New Videos – Endure nearly 8 minutes of Master Gary threatening you for being a little faggot. Clad in jeans and leather boots, this dominant alpha talks down to you and makes you feel completely inferior. You deserve the punishment and verbal attacks Master Gary is about to give you. If you can handle all of that then you earned the right to worship Master Gary for being a dominant alpha. Wearing tight leather gloves and boxing shorts, Master Gary flexes and shows off for the camera. Maybe one day you might be lucky enough to serve and worship him in person.
---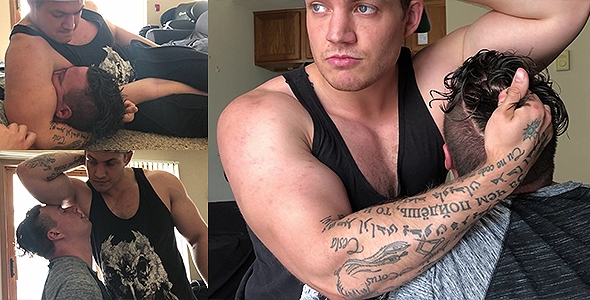 5 New Video – Fag butler is obsessed with the way MasterUltimateGod's armpits smell. He can't get enough of the superior alpha scent. This fag begged to be taught some wrestling moves but it turns out that the fag just wanted to sniff his master's armpits instead. Fag learned quickly to be careful what he wished for. The fun stops there as the next series of videos, MasterUltimateGod and Fag Butler go to a gym to grapple and fight. This faggot begged to be taught some MMA moves. This quickly turns into a brutal physical abuse session. MasterUltimateGod humiliates, degrades, and destroys this faggot in the MMA gym. The beatings continue as MasterUltimateGod violently chokes out the faggot slave. This is hardcore abuse and not for the weak.
In the third part of the brutal physical abuse series, MasterUltimateGod locks the faggot in chokeholds until he can barely breathe. The fag slave struggles to endure this intense abuse and does his best to not pass out. MasterUltimateGod effortlessly abuses and whips this faggot's ass on the mat. Slamming the faggot on the mat, MasterUltimateGod quickly shows him who is in control. This faggot might be regretting agreeing to this MMA fight at this point because the chokeholds and beatings just keep getting more and more intense as time goes on.
---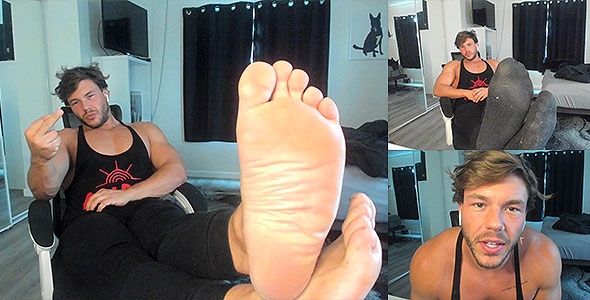 3 New Videos – Break out your poppers for an intense popper countdown video. Dominant superior AlphaDerek plants his feet right up to the camera as he verbally instructs you on how to sniff your poppers. Flipping you off and counting you down, AlphaDerek will make you go totally mindless and fry your faggot brain the way it should be fried. Don't just put those poppers away yet though. AlphaDerek is ready to flex his muscles as he verbally degrades you as you sniff those poppers some more. Lose all control and thought as this dominant man demonstrates what a real man looks like and how a real man acts. The question now is can you handle a 3rd popper abuse video? Wearing sunglasses and a tank top, AlphaDerek poppers you up beyond the point of return. You'll be a mindless mess of a cash pig once this dominant king gets you wasted. As you're huffing your poppers, AlphaDerek then begins to open some Amazon wishlist gifts in this video too. Watch and see all of the tributes he has received recently from weak faggots just like you.
---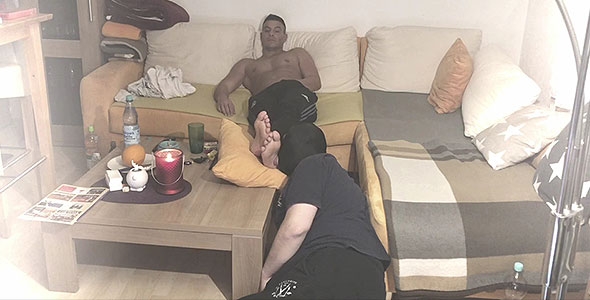 4 New Videos – This fag worships his master's feet while King Luca just sits back and smokes. Faggots like the masked fag in this video would do anything to serve and lick an alpha's feet in a real time meet. The fag slave does his duty as a foot servant to worship King Luca's feet throughout this 11 minute video. For some solo action, King Luca shows off his feet in another video with his feet on a stack of cash which continues into part 2. The foot worshipping continues as King Luca has another faggot to worship his leather boots. Tongue out and laying on the floor, the masked faggot serves as a human shoe shiner for his king.
---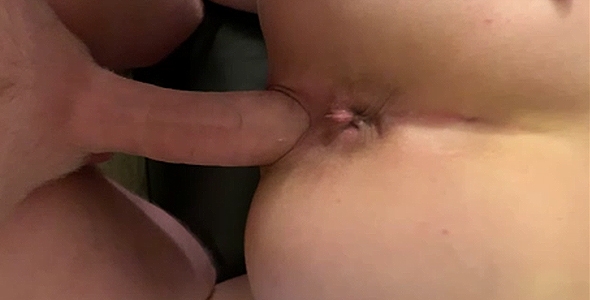 4 New Videos – MasterHugo bangs out his chick's pussy in this short fuck clip. Later she stretches out her holes for this dom. His sexy little LolaDomme submits to him as she puts toys in her ass and pussy. She continues to play with her pussy in another close up sex video. See what a real man gets to fuck in his free time. Later she DP's her pussy and ass for the camera. LolaDomme is a domme but enjoys submitting to her dominant man. Check out this alpha couple having fun.