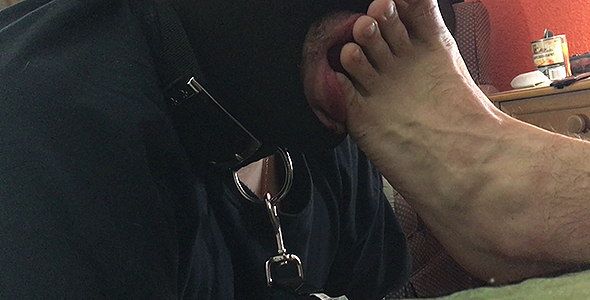 8 New Videos – Making his foot faggot worship his feet, MasterAllen puts this slave in its place. The foot fag wears a leash and collar throughout while licking his master's feet. Most of the video is done from the slave's point of view to make you feel as if you're right there with him, bowing down before your alpha king and serving him like you should. The obedient foot fag continues to serve his master in the next real time session. This masked foot fag bows down before MasterALlen and worships his nasty, dirty 7 year-old gym sneakers. Busting at the seams, and smelling like rotting hell, this foot fag uses his washcloth tongue to polish his master's dirty shoes like the good little faggot he is for his dominant master. This sick foot fag just can't get enough of his master's feet, sneakers, and socks. This time the masked fag serves MasterAllen's sweaty jock feet with his mouth, taking care to saturate his alpha's socks with his spit and then suck out the toe jam from his master's toes. Listen to MasterAllen verbally humiliat, dominate, and degrade him while he does what a fag like him was born to do: SERVE!
Continuing with being used, this time MasterAllen's slave takes his place beneath him while laying on it's back. MasterAllen squats over the slave's mouth and the slave goes to town, licking and sucking his master's ripe exposed smelly, nasty, asshole. This slave is recorded rimming his master's asshole from several angles so you can see all of the detail and close ups of MasterAllen's puckered jock asshole being serviced. To reward this slave, MasterAllen even lets out a few farts into the slave's mouth for his hard work. In the next real time session, you get to see through the eyes of the slave in this POV ass eating video. MasterAllen's slave greedy mouth goes right to MasterAllen's shithole for service. MasterAllen spread his cheeks and reveals his hairy hole for this slave to tongue and clean like a good ass munching fag boy. However, this slave isn't finished with his ass worshiping duties. The masked faggot uses his sponge tongue to give worship his master's balls, taint, ass, and cock. This faggot licks, sucks, and polishes every square inch of his master's privates while being verbally dominated and abused along the way.
Now kick back and watch MasterAllen's stupid fag slave use his dirty mouth for some brutal foreskin worship. Nothing but foreskin in this video clip. MasterAllen makes his slave ignore his delicious shaft and superior balls to just concentrate on his stinky, sweaty foreskin. Using his mouth and teeth to manipulate and stretch it, the slave gets great pleasure from worshiping MasterAllen's long foreskin. MasterAllen beats and whips this faggot's face during this session. You've never seen a faggot worship foreskin like this before. It's time now for the slave to experience extreme humiliation as MasterAllen delivers over 100 mouthfuls of spit on this fag's face. Getting the slave on his back, near the bed, MasteAllen unleashes s torrent of spit. Gob after gob of thick gooey jock spit gets rained down on this stupid cashfag's face. Over 100 mouthfuls of jock spit drenches this slave's masked face. Halfway through, MasterAllen takes a cigarette break and uses the slave's face like an ashtray too.
---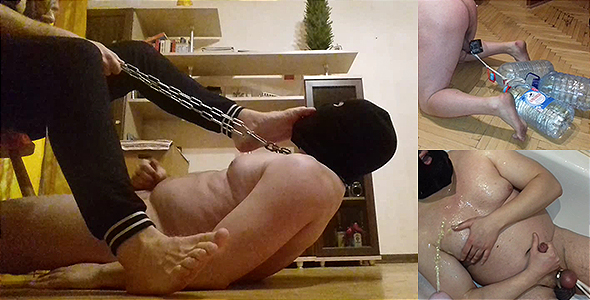 1 New Video – MasterDominator uses a fat faggot in this 16 minute video clip as he forces the fat fag to worship his sweaty feet after the gym. This masked faggot licks this dominant Russian master's sweaty feet as well as his sweaty armpits. Master Dominator punishes his slave by kicking him around, verbally abusing him, spitting and pissing on him. The disgusting fat fag feels like he's in Heaven as he's being dominated and used in this real time session by this alpha Russian master.
---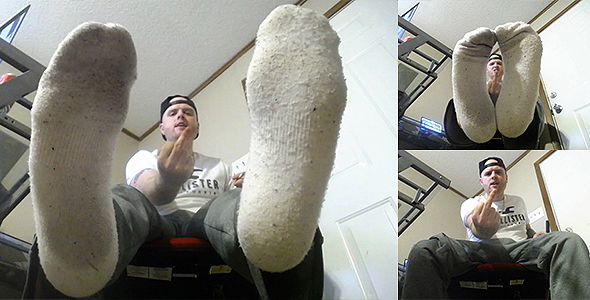 1 New Video – Get on your fucking knees, grab your poppers and sniff KingGinger's dirty socks. Throughout this very verbally offensive video clip, KingGinger will order you to sniff his dirty white socks and to sniff your poppers when he commands to do so and for as long as he commands to do it. During this forced intox session, you'll beg to serve this straight alpha dom's filthy, raunchy white socks as you fry away as many fag brain cells as possible.
---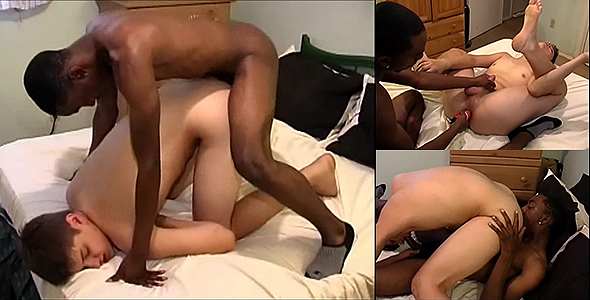 3 New Videos – SteveMyer had been talking to Wesley for a while about doing some videos but he was hesitant because he never did videos before but had a craving for black cock. Luckily SteveMyer knew just the guy and connected Wesley with Jay, who really liked banging white guys. Wesley performed like a pro and took all of Jay's big black cock. Wesley sucks Jay and let's Jay work his hole over with various sized dildos before finally taking Jay's dick. Wesley turned into a cock craving whore and just couldn't get enough. Keeping with the black on white theme, SteveMyer had another pairing of guys who wanted filmed too. Meet Trey, an obedient ginger slut that loves being used and degraded like a faggot. He couldn't get enough of Coby's big black cock as this ginger slut takes black cock. He even let Coby spray his jizz all over his white boy face.
For those preferring a solo vid of a college jock, SteveMyer luckily got this college straight boy to jerk in his dorm room a total of 10 cum shots! Joe worked with SteveMyer before and wanted to film a cum shot compilation but needed to be careful that his college roommate didn't catch him. He set hte camera up on 10 different occassions and jerked his fat cock until he shot a fat load each time.
---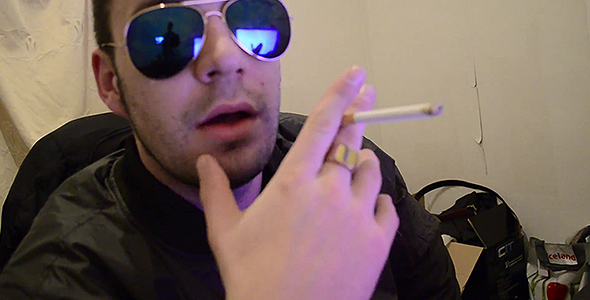 2 New Videos – MasterDrC is ready to drain your wallet because it's time for you to pay up and fuck off. This dominant findom sits back and has a smoke while telling you what a wallet you are to him and how you should feel honored to become his personal human wallet. Open your mouth wide to inhale his cigarette smoke and open your wallet. After you're done serving as an ashtray and a wallet, you can get on your knees and lick spit from MasterDrC's boots. Fags with a leather boot fetish will enjoy licking the dirt and spit from MasterDrC's soles. Once you get started, MasterDrC will make you feel worthless like the disgusting maggot you are to his leather master.