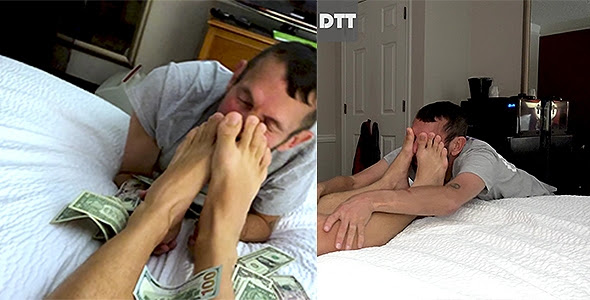 1 New Video – The sequel of video Real-Time Foot Worship, Slave Chris couldn't keep his mind off of Taylor and his perfect feet after their first meeting. After an intense experience like that, it was official- Chris was now dedicated to Master Taylor for LIFE. After saving up some money, it was time for Chris to arrange another worship. His life's purpose was to now serve his Master and his perfect feet. Upon Master Taylor's arrival, Chris is prepared. He has a warm bath run and ready to bathe and adore those feet. It's time to turn it up, full on pampering now- and Chris has fully submitted- His eyes are locked on those feet and can't stop staring. He's in a full trance. Now that the stage is set, the real action starts. Enjoy a side-by-side double camera angle of the full worship session. It gets intense and Master Taylor is nice at times, but when he wants something- look out- his carefree attitude will be demanding and direct. A hypnotic experience for sure.
---
3 New Videos – JumboIncredible is here to make you worship his big black cock. In this nearly 15 minute video clip, this alpha black dom dumps 3 huge loads of cum onto his silk boxer briefs. Load after load after load and his strong powerful black dick just keeps cumming. Even hornier, JumboIncredible fucks a pocket pussy in another video clip. Stuffing every inch of his BBC into this tight rubber pocket pussy, he pounds the fuck out of it like it's some white bitch's tight pussy. This dom shoots his massive load all over his chest not once, not twice, but three times again. Continuing this jizz saga, JumboIncredible unloads his cum on his sheets. If you love his big thick alpha loads shooting out of his big black powerful dick then you'll love watching JumboIncredible stroke his huge cock until he unloads even more.
---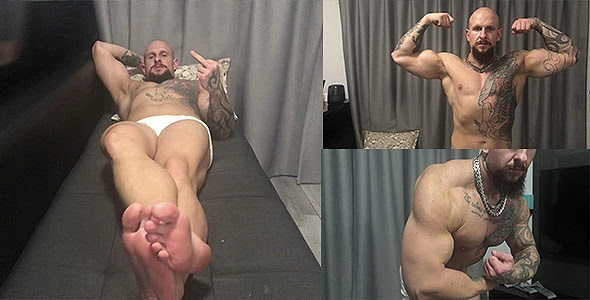 1 New Video – New to In-Charge.net is Master of Puppets, this muscular, tattooed alpha gives you a powerful introduction video to get further acquainted with his power. Admire his perfect, tattooed body as you crave to submit to this alpha dom. You'll quickly want to beg him to empty your wallet and own you.