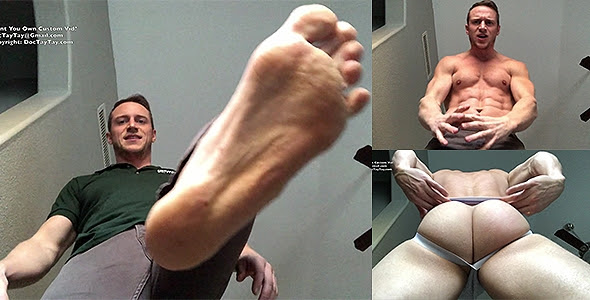 1 New Video – Giant Taylor is a teacher that has simply had ENOUGH of his ungrateful students. So he decides it's time to teach them all a lesson. FE FI FO FUM…Taylor walks out already gigantic and starts pouring out his emotions for why he shrunk all of the students. Then he loses his shirt and drops his pants to reveal that all he is wearing is one MASSIVE jock strap! It doesn't sound all that bad until giant teacher Taylor starts squashing the tiny students one by one, even eating some of the students as his hunger starts to get to him. If you are going to make a fool of Taylor, he will get his revenge.
---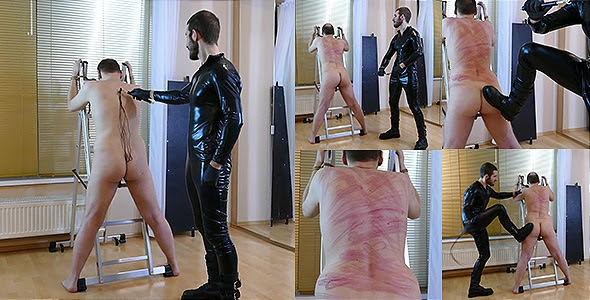 2 New Videos – This is extreme corporal punishment at its finest. Master Alex uses his cable whip for the very first time on camera, while wearing his signature black bodysuit. The whip has a sting like no other and each hit marks the slave's back, making it bright red, bruised, and even partially bloody. There is no holding back as the lashes keep on coming with Master Alex not even bothering to count them out after the slave talks back. Master Alex just unleashes it all, more pain, more suffering and a broken slave. Master Alex continues his domination on using another slave in a real time session as he busts and kicks the slave's balls. Many subs and slaves want to worship Master Alex's big feet, but only a lucky few are granted the opportunity. Even then they must pay the ultimate price. In order to lick and kiss, they must take trampling or in this case, some serious cock and ball busting. Master Alex makes you take the blows, those woderfully sadistic kicks to your sensitive nuts and beg for more. Isn't the pain worth it, if you can be close to those delicious toes and soft soles?
---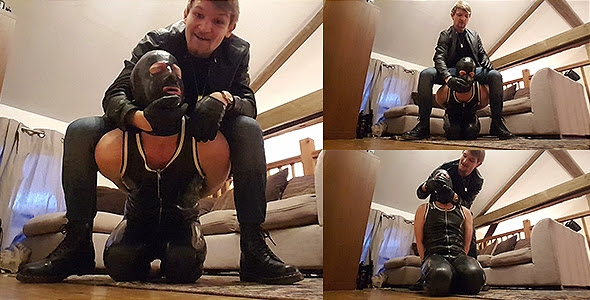 2 New Videos – Using his rubber gimp from his previous videos, Master Gary gives this fag slave some popper intoxication in their latest real time session. Clad in leather boots, a leather jacket, and jeans, Master Gary makes sure this slave's brain is fried constantly throughout this session. Keeping the slave on his knees and handcuffing his hands, Master Gary plants the bottle of poppers directly up to the gimp's nose for him to inhale nothing but poppers. Imagine being Master Gary's gimp for an entire weekend and just letting him intoxicate you on poppers nonstop. You would truly become a mindless drone like this gimp fag. However, the popper intox isn't done yet. Master Gary puts his slave through a gash mask popper intox training session in this 5-star rated video. Master Gary especially enjoyed this session as he fries his gimp slave's mind with more poppers. Master Gary gets his gimp trapped in a gas mask with poppers inside so that every breath he takes is a blast of poppers. To make it even more exciting, Master Gary sits at the laptop and drain slave's bank account right in front of its eyes.
---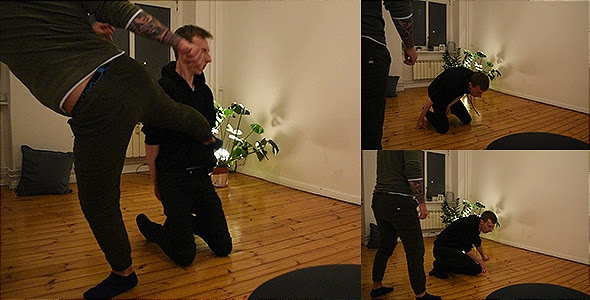 1 New Video – One of SlavesSeeker's real time slaves is ready to get brutally kicked by his master. SlavesSeeker gets the young sub on his knees and makes him place his hands behind his back to prepare for his beat down. The slave expects SlavesSeeker to go easy on him but he is in for a rude surprise when SlavesSeeker kicks this sub with all of his might. The slave reportedly cried for a solid hour after this real time session. It shows because the slave cries on the ground, writhing in pain afterward.
---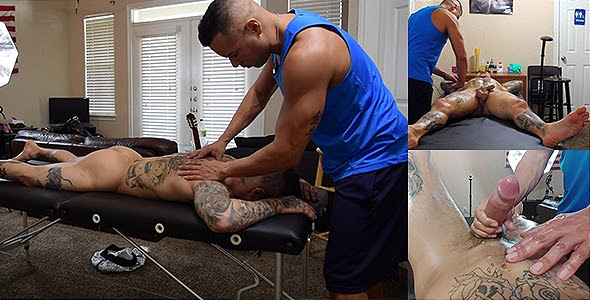 4 New Videos – This is the first time that Michael Hoffman has gotten a sensual massage from a guy. Michael Hoffman strips down and gets on the massage table face down. His buddy then oils up his hands and pours some oil on his back to start rubbing his back muscles and biceps for a deep tissue massage. He then moves down to Michael Hoffman's legs and ass, rubbing out all of hte kinks in his muscles. After getting Michael totally relaxed, his buddy begins massaging Michael's ass more, rubbing and teasing his hole while stroking Michael's cock from underneath. Michael Hoffman turns over and his friend begins stroking Michael's cock furiously with the oil until he shoots a big load for the camera.
Michael Hoffman is known to be someone who loves to show off and his other latest videos showcase this. In one of his recent uploads, Michael Hoffman shows off his ass. He starts off on his knees then on all fours as he shows his muscular ass to the camera. When facing the front, he strokes his long dick. However, he can't forget to show off his ass again as he flips on his back and spreads his ass wide open for the camera. Going from there to his bedroom, Michael Hoffman shows how he fucks as he humps his pillow. Michael starts off this video with some nude flexing showing off some of his new tattoos and hard muscles before crawling into his bed showing off his ass and hole before grabbinig one of his bed pillows to hump. As he humps it, he gets harder and harder and closer to cumming. Right when Michael Hoffman is about to cum, he turns around to face the camera and strokes his big dick until he cums all over his bed sheets. In a short 1 minute video clip, Michael Hoffman strokes until he cumswhile filming the whole thing. This is a very up close video of Michael stroking his cock until he shoots on his abs.