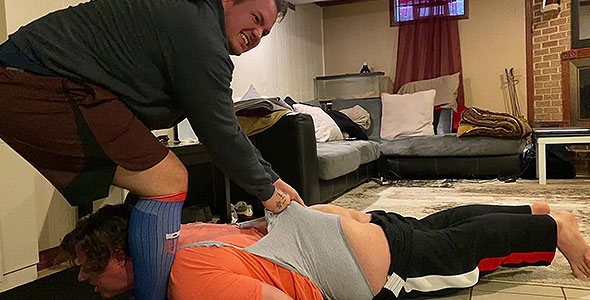 1 New Video – MasterUltimateGod puts his slave, Fag Butler, through some intense wedgie humiliation training in this newest real time meet up. Every time the fag slave does something wrong, he gets a wedgie. The wedgie punishment is so severe that his underwear rip from the intense pulling. The fag later has to humiliate himself more by dancing around saying he's a little tea pot for his master's amusement.
---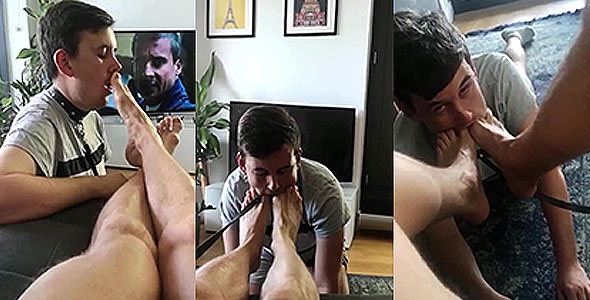 2 New Videos – This Serbian Alpha foot dom makes his obedient fag slave worship his feet. This extremely dominant master feeds this faggot his feet to lick, sniff, and suck on throughout this video clip. The foot fag gets his mouth stretched by his master's big toes toward the end. In another clip, a Serbian God forces his fag to get intoxicated on poppers. The weak fag slave sniffs fresh poppers to go completely mindless for his master. While wasted on fresh poppers, the fag slave worships his alpha's muscles while on his knees.
---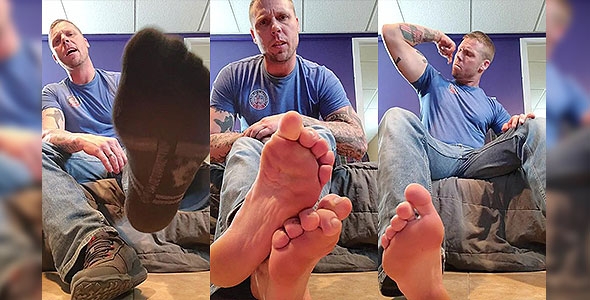 1 New Video – Bow and serve GunGrapplerGod's huge alpha feet. This cocky and verbal dom reminds you of why you are inferior to him. Wearing black ankle socks and flexing, GunGrapplerGod verbally abuses you and makes you feel like a pathetic faggot whose only purpose is to serve as a submissive foot fag. Later, GunGrapplerGod removes his socks to show his barefeet for you to worship.
---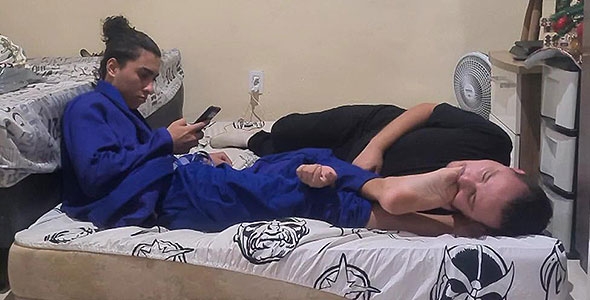 3 New Videos – Ikagura has another foot worship session for download. This time an alpha dom sits back and relaxes while the obedient foot fag sucks on his entire foot. The foot crazed fag sucks his master's toes and foot as he should while this alpha calmly sits back and texts. A few times, the alpha stomps on and kicks the faggot for his own amusement. In another clip, the same dom puts the fag through some intense wrestling holds until the weak submissive submits. This sub can't take too much of the pain and tight chokeholds that this ripped / lean alpha delivers. The slave quickly taps out from the jiu jitsu domination he endures. Finally as a reward to the fag slave, the alpha lets him worship his armpits. Ikagura's submissive slave sniffs and licks his dom's sweaty armpits as a reward for serving his feet and taking intense dominant abuse throughout this session.