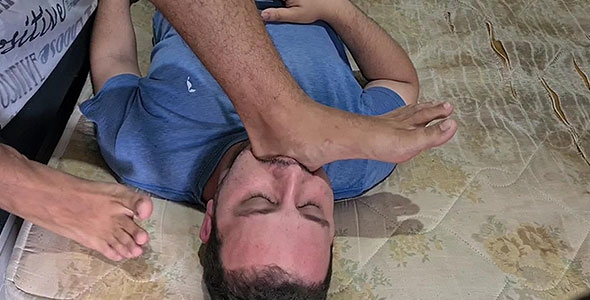 5 New Video – Ikagura makes sure his brother submits to his feet in this hardcore kick domination video clip. Ikagura kicks his brother hard in the face and makes him suck on his soles. The obedient foot fag brother worships and serves his brother's feet. Later the foot fag brother gets his face stomped on by a foot dom. Throughout this 11 minute clip, this cocky soccer player stomps all over the slaves face and rubs his feet across the faggot's tongue. The foot worship continues as the foot fag sucks on his friend's feet for 10 minutes straight. This foot slave is in heaven when he's under an alpha dom's feet. The alpha dom in this clip loves to have his superior feet worshiped also.
Ikagura's brother is then choked out by a dom. The weak brother just continues to take more and more punishment from alpha men. In this clip, the dom administers various chokeholds to try and suffocate this weak fag slave. After the chokeholds, Ikagura's foot fag brother gets to worship another dom's feet. This twink dom stomps on the fag's face and makes him gag on his smooth feet. Like an obedient foot fag, the slave just loves getting feet on his face.
---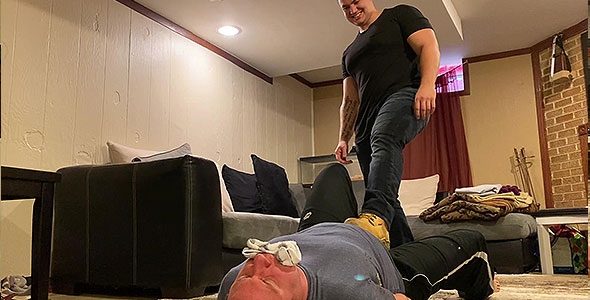 2 New Videos – MasterUltimateGod crushes this fag's tiny ball sack into nothing again and again. You can see the pure amusement in MasterUltimateGod's face and he inflicts pain on this weak little faggot. There is no holding back as MasterUltimateGod stomps on the fag's balls with his heavy boots. Fag Butler cries out in pain, like the little bitch he is, and thanks his master at the end. As a reward for enduring that brutal CBT session, MasterUltimateGod sits on the fag's face. MasterUlimateGod sits on the faggot's head and tramples him all over again. Who would think the reward for getting your balls smashed is to have a man sit on your face with all of his weight to smother you? Fag Butler gets to sniff more of his superior alpha during the entire face sitting session.
---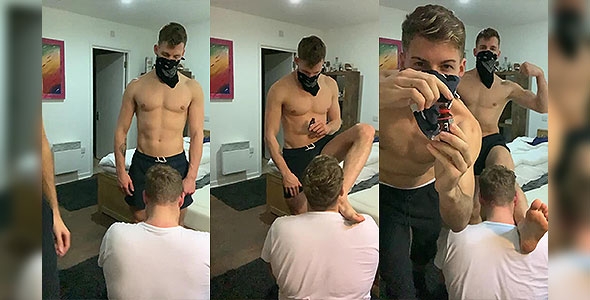 2 New Video – Meet the Serbian Gods trio. This trio of alphas use and abuse faggot slaves with no mercy. In this clip, the trio popper up a faggot slave with a fresh bottle of poppers. The poppered fag loves it. He doesn't just get used by 1 alpha but by 3 dominant alphas in this 5 minute clip. The popper fag worships their superior bodies and alpha feet as he gets intoxed by force over and over again. In another real time session, the trio make a fag worship their alpha feet. The three doms make this foot faggot suck and lick their alpha feet at the bottom of the bed. Later they strip the faggot and stomp all over him with their huge feet. The foot faggot cannot get enough of all 3 of these alphas.
---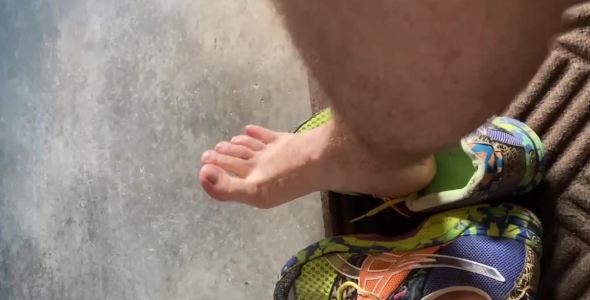 1 New Video – Foot dom Nebenny is back for you to worship his barefeet. For Nebenny, it's always fun going out for a run in sockless sweaty trainers. In this clip, Nebenny slips off his sockless ASICS trainers (size 13) after going for a sweaty run on a very hot day. You can see how sweaty his alpha feet are in the clip and can practically smell the alpha fumes coming from his feet when you download this clip.