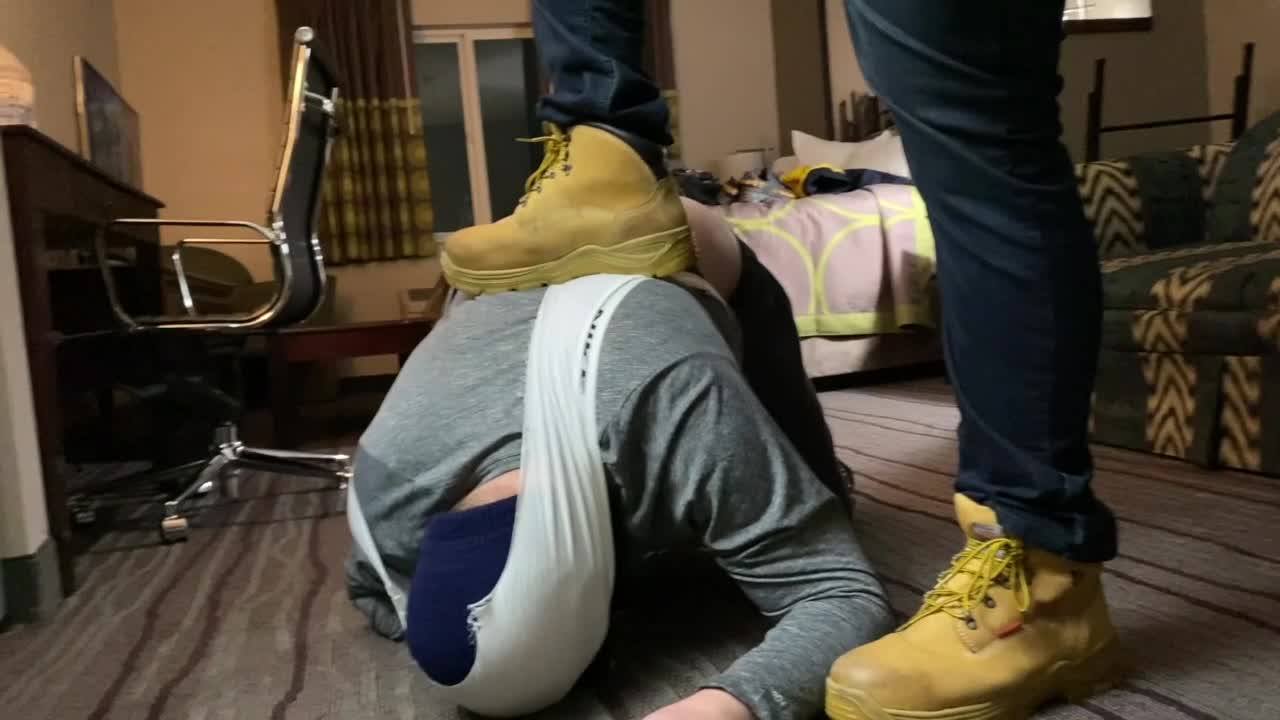 2 New Videos – MasterUltimateGod turned this loser's underwear into a thong for some extreme wedgie abuse. After pulling this loser's underwear over his head, MasterUltimateGod rides the slave around like a donkey throughout the hotel room. There's nothing MasterUltimateGod enjoys more than putting pathetic sub's in their place. Continuing on with the abuse, MasterUltimateGod spits all over the sub's face in the next part of this real time meet up. This fag slave has the honor of getting to taste his master's spit and take a couple of slaps to the face. Every single slave that encounters MasterUltimateGod craves this same type of abuse. The slave quickly realizes it is just filth compared to such a superior alpha as MasterUltimateGod
---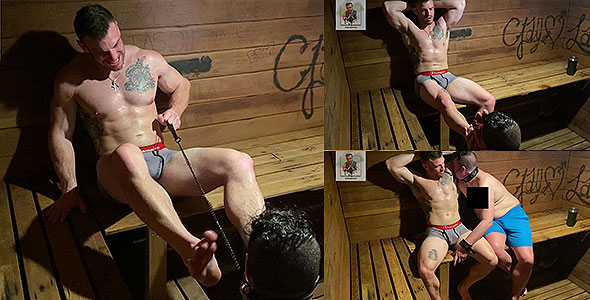 3 New Videos – FagButler is ready to worship his master in the sauna. MasterBigCountry lays back while keeping FagButler on a leash making the slave worship his alpha feet, pits, and ass. This slave loves his master's body and loves worshipping him. Throughout the worship session, MasterBigCountry reminds FagButler that he will be owned forever. Later, MasterBigCountry takes more control of this fag slave and makes him breathe in his alpha scent. MasterBigCountry puts a gas mask on this slave and makes the slave inhale his master's smells of ball sweat, shoes, and socks. FagButler's bulge shows just how much he loves the smell of his master as it continues to grow throughout this humiliation. To continue on with the abuse, MasterBigCountry brings along a buddy for some double dom worship for this fag slave. MasterBigCountry and his buddy, Master Don, get FagButler to worship their dirty boots, socks, and feet. The slave becomes a human ottoman for these superior alphas as he worships them mindlessly.
---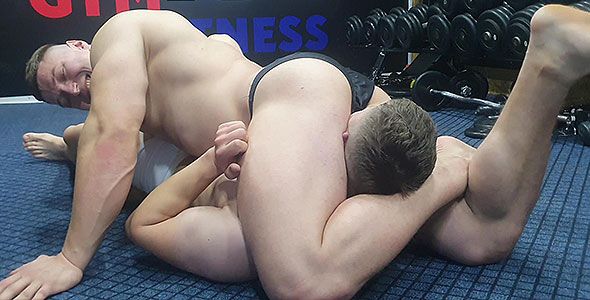 2 New Video – Big Alpha dominates another weakling in the gym by choking him with his muscular legs. Pinning this sub on the gym floor, Big Alpha locks him in various chokeholds and headscissors. See how much this weak boy can endure from this muscular and dominant alpha. In another gym beatdown, Big Alpha throws this weak guy in various submission holds utilizing his strong muscles to make the sub boy submit even faster. Big Alpha locks every submission on tight so this sub boy has no where to escape to and has no choice but to tap out for mercy.
---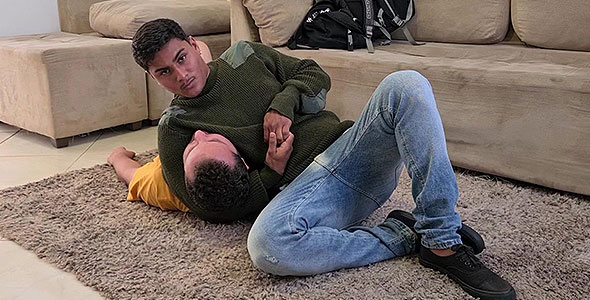 3 New Videos – DanielSlin can't get enough of choking out submissives. In another real time meet with his slave, DanielSlin gets his slave down on the ground for some intense choke submission and abuse. The slave has no where to go as this alpha locks the slave's head in between his biceps. The choke domination continues when DanielSlin locks his slave between his legs for some more chokehold abuse. This slave has no where to run to when he's pinned down and locked between his master's legs. DanielSlin tightens his grip around the slave's head like a vice for the slave to suffer more and flexes for the camera as his slave struggles. Even though this slave gets abused from DanielSlin, it still comes back for more domination from master. Locking the slave down again between his legs, DanielSlin shows this sub no mercy and no respect while choking him out. DanielSlin loves showing off and reminding his sub's of why he's the boss.
---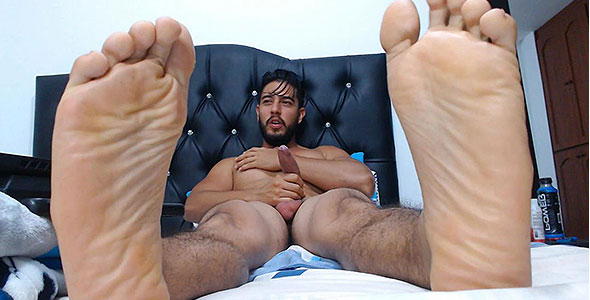 1 New Video – DavidWar gets his dick hard in bed while demanding that you worship his feet. This straight alpha loves dominating and showing off for the camera which makes him rock hard every time he does so. Look up at this dom's powerful dick as you work away at servicing his big barefeet.