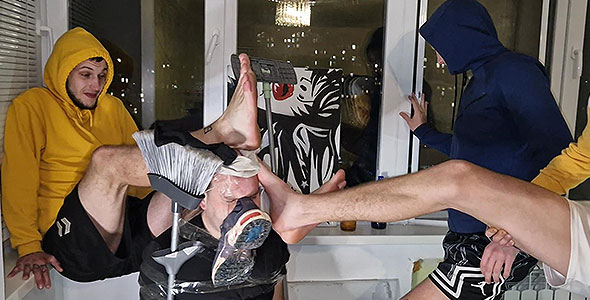 2 New Video – Masters Basford, Nevil, and Ritchell have an entertaining time mocking and laughing at their slave. This time they planned to tie the slave up to a chair with tape and tape sneakers to his face. This slave must now inhale the scent of their sneakers. In another real time session, the slave gets degraded by Masters Hunter, Neville, and Ritchell. These 3 doms lock the slave in a headscissors and make him sniff their feet. The slave gets laughed at and mocked the whole time. These doms cover the slave's face in snot and spit as they degrade him further.
---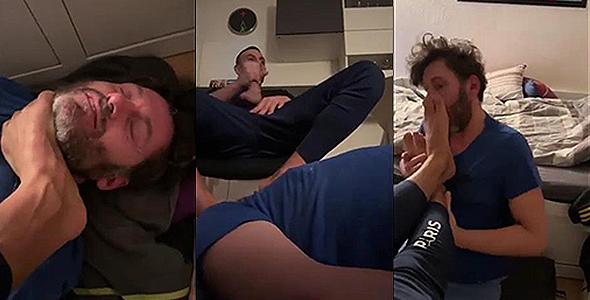 2 New Videos – This Italian fag slave serves at King Luca's feet while King Luca strokes his massive cock. After the slave licks his master's feet, it is ordered to get on his knees to be spit on. Then the slave is instructed to get back to licking King Luca's feet. Another lucky slave gets to service King Luca's feet by cleaning his sneakers. This masked pathetic fag lays on the ground and licks the dirt off of King Luca's sneakers. After the slave licked them to his master's satisfaction, King Luca spit in the slave's face and gets him to lick and sniff his socked feet like a devoted foot fag.
---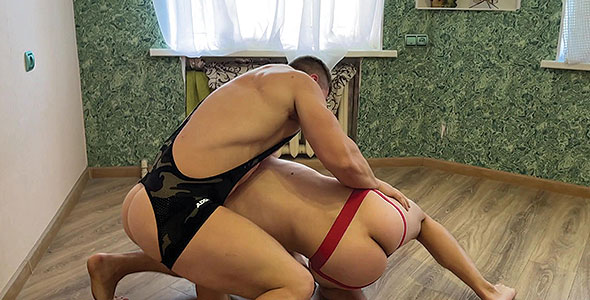 3 New Videos – Mister X challenges Big Alpha to a jockstrap wrestling match. These two jocks battle it out in their jockstraps to see who is the more skilled wrestler. See if this smaller jock can actually defeat Big Alpha. In another video, Big Alpha gets annoyed when his warm up for his workout is interrupted and takes his frustration out by dominating a scrawny boy. The scrawny sub gets choked and beaten up by this more muscular alpha. There is a total display of cockiness and muscle domination during this beat down session. Changing gears, another Chokemaster, Andre, demonstrates how to do a chokehold by using a girl as his victim. This alpha jock describes step-by-step as he uses his strength to make this girl submit.
---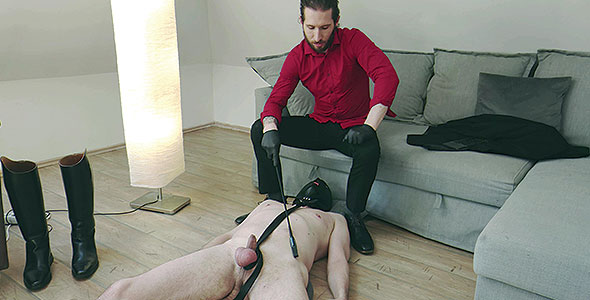 2 New Videos – Master Alex gives some hardcore CBT and nipple abuse to his slave, Gus, on the floor as he towers over him. Ready to punish this slave's useless clit dick every time it whimpers, Master Alex puts clothespins on the slave's small dick to torment him. No pleasure, no orgasms, just a tiny dicked slave experiencing pain. If you want some solo worship of Master Alex then yo ucan worship his ass. Wearing some tight leather gear, Master Alex shows off his smooth alpha for you to drool over. Your next meal will be to eat this alpha's superior ass and drink his piss.
---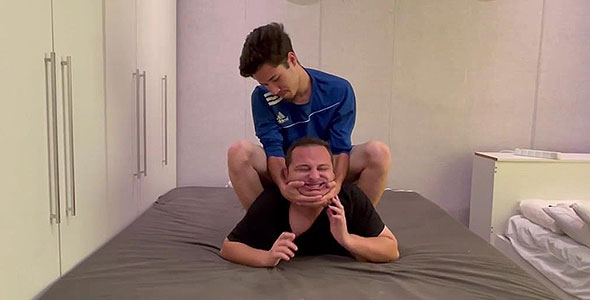 5 New Videos – Master H owns his sub by choking him out as he fights him on the bed. This sub slave is thrown down while Master H gets on top of him and asserts his dominance by choking this slave in a variety of submissions. The slave accepts all of the abuse his master gives him because he knows not to resist. In another real time meet, Slave Matt lays on the ground while Master J stomps his face. Master J repeatedly smacks the slave's face with his foot and shows no respect for this slave as he delivers foot smacks to it's face. The slave loves being in a position underneath superior men. Similarly when Slave Matt meets up with Master E and gags on his feet. Master E kicks and steps on this slave treating him like a human doormat. Slave Matt then opens his mouth to gag on Master E's big alpha male feet. Master E rams his feet in the slave's mouth making him gag.
Slave Matt gets abused even more when he meets up with Master Daniel for some choke abuse. Mater Daniel locks Slave Matt in a tight, brutal chokehold making him gasp for air. Slave Matt struggles to breathe and ultimately taps out. When he taps out, he is given the opportunity to worship Master Daniel's feet. The next day, Slave Matt still craves the need to serve men and serves Master Ch's feet. Slave Matt lays down on his back as Master Ch gets the slave to lick and clean the heels of his feet. Master Ch then locks one foot on the back of Slave Matt's head forcing him to service the other foot with no escape.