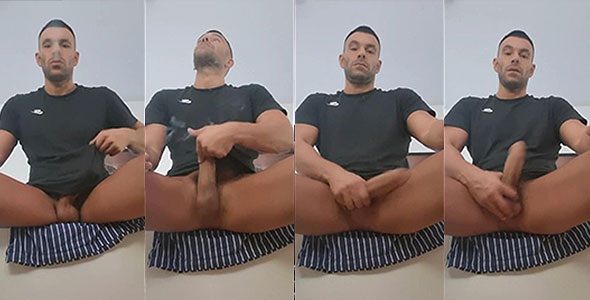 2 New Videos – King Luca wants you to beg for his superior alpha dick. Watch with your tongue out as this dominant alpha strokes every inch of his massive meat in front of you. King Luca wants you to watch in awe at what a real man's big dick looks like compared to your tiny sub penis. After serving this alpha and worshipping his dick you can then get smothered under his ass and inhale his farts. Submit and sniff King Luca's alpha farts as they rip from his jock ass. This dom knows that sick faggots like you are into nasty stuff so here is your chance to become the ultimate fart inhaling slave for King Luca.
---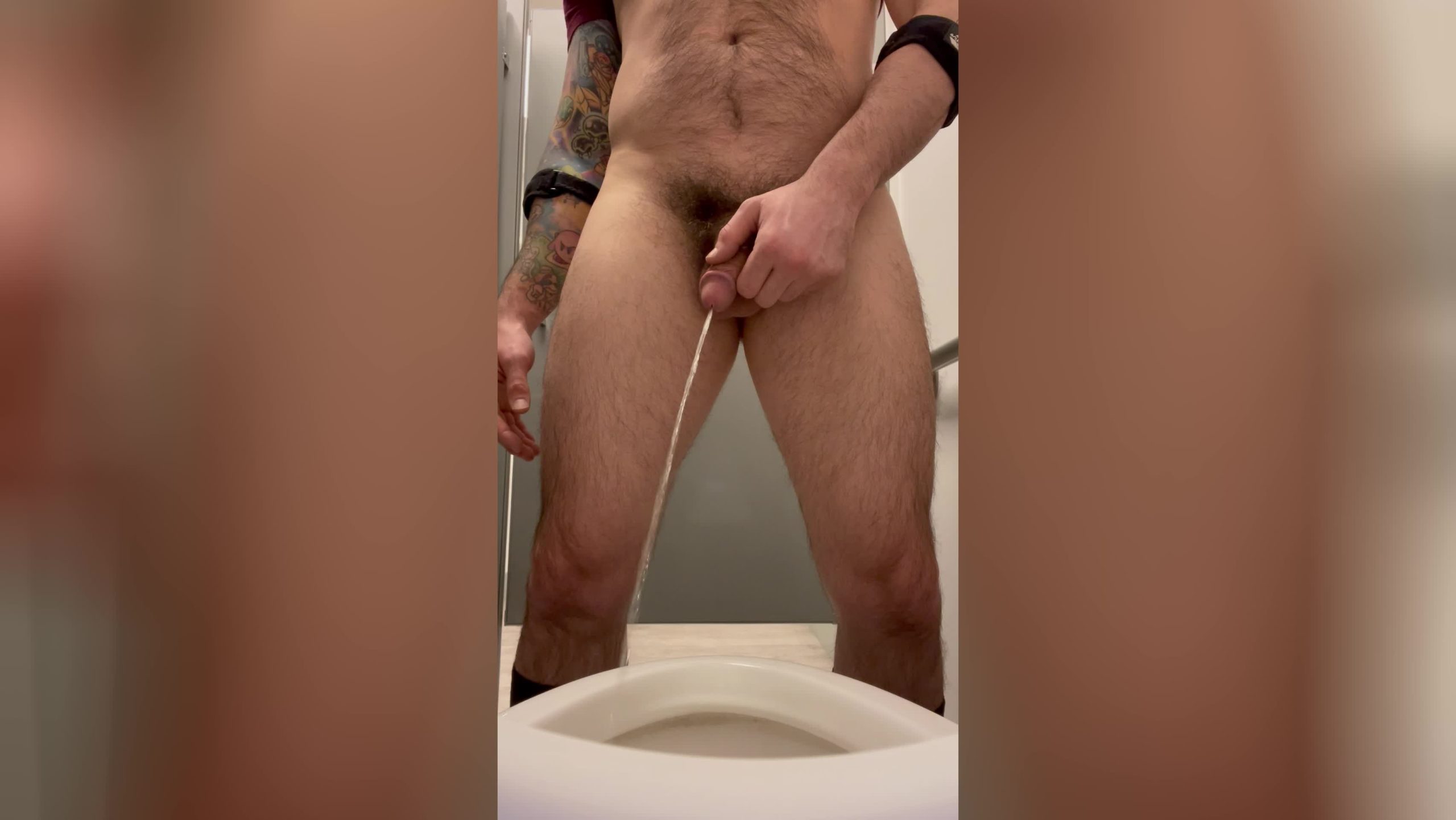 5 New Videos – There isn't much room in the bathroom stall for you and Vicious54 so you'll need to get behind this alpha and get on your knees for space. Vicious54 pulls out his alpha dick and pisses in the toilet bowl imagining that he's pissing in your slave mouth. This alpha rips loud farts as he pisses too. Get your face by his ass and inhale his ripe farts as he pisses a warm stream of superiority. After you're done sniffing his ass, you can serve his ass as a trapped slave. Vicious54 decides to take a nap after he shrinks you down to the size of an action figure. Right before going to sleep, this alpha places you in his underwear right in his ass crack. You are trapped to sniff and worship his ass all night until he awakes. The tiny slave entrapment continues when Vicious54 locks a tiny, shrunken-down-in-size John Cena in a glass jar. John Cena struggles to escape from this mason jar but he's too tiny to get out. Vicious54 then fills the tiny glass jar with his farts for John Cena to inhale. Ultimately this tiny muscle slave is trapped in a gas chamber filled with his master's farts.
After the tiny John Cena breathes in all of his master's gas, he then is trapped in his master's briefs. Vicious54 puts the shrunken down John Cena in his tight black briefs right up against his ass. This dom then bends over to the camera so you can watch the tiny slave struggle in his ass. Imagine what it would be like to be a tiny slave in the same predicament. Getting even more up close to Vicious54's ass, he shows off his alpha asshole in this macro domination clip. Shrunken down slave John Cena is right near his giant master's bare asshole and has no way out. Vicious54 rips tons of gassy farts right in shrunken down John Cena's face and makes him inhale all of his gas as punishment.
---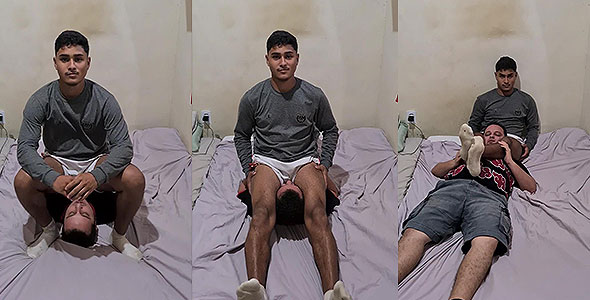 5 New Videos – Ikagura gets dominated by alpha master DanielSlin in this headscissors domination video clip. Ikagura is pinned underneath his dom and gets his head squeezed between DanielSlin's superior, muscular legs. The weak slave writhes around and struggles to break free but his efforts are useless under DanielSlin's power. Later, DanielSlin locks Ikagura in a series of chokeholds to asser his dominance. Pinning his slave to the ground, DanielSlin locks the slave's head in a side headlock and squeezes tight enough to make the slave tap out. Ikagura begs for mercy but his fate is in the hands of DanielSlin. Ikagura then gets dominated even more by a jiu jitsu dom. Weakling Ikagura is no match for this dom's ground game as he gets locked in various jiu jitsu holds and has to tap out for mercy. This dom shows no mercy on Ikagura and laughs in amusement as the slave taps out each and every time.
Ikagura gets back to what he knows best and that's worshipping alpha feet. The foot slave lays on his bed as he serves, licks, and worships his master's alpha feet. Gagging and choking on his master's feet, Ikagura can't get enough of being an obedient foot slave. Ikagura is then pinned and trampled under the feet of another alpha. This superior master rubs his feet all over Ikagura's face and smothers him with his soles. Ikagura takes his rightful place under his master's feet as he sucks on his master's toes.
---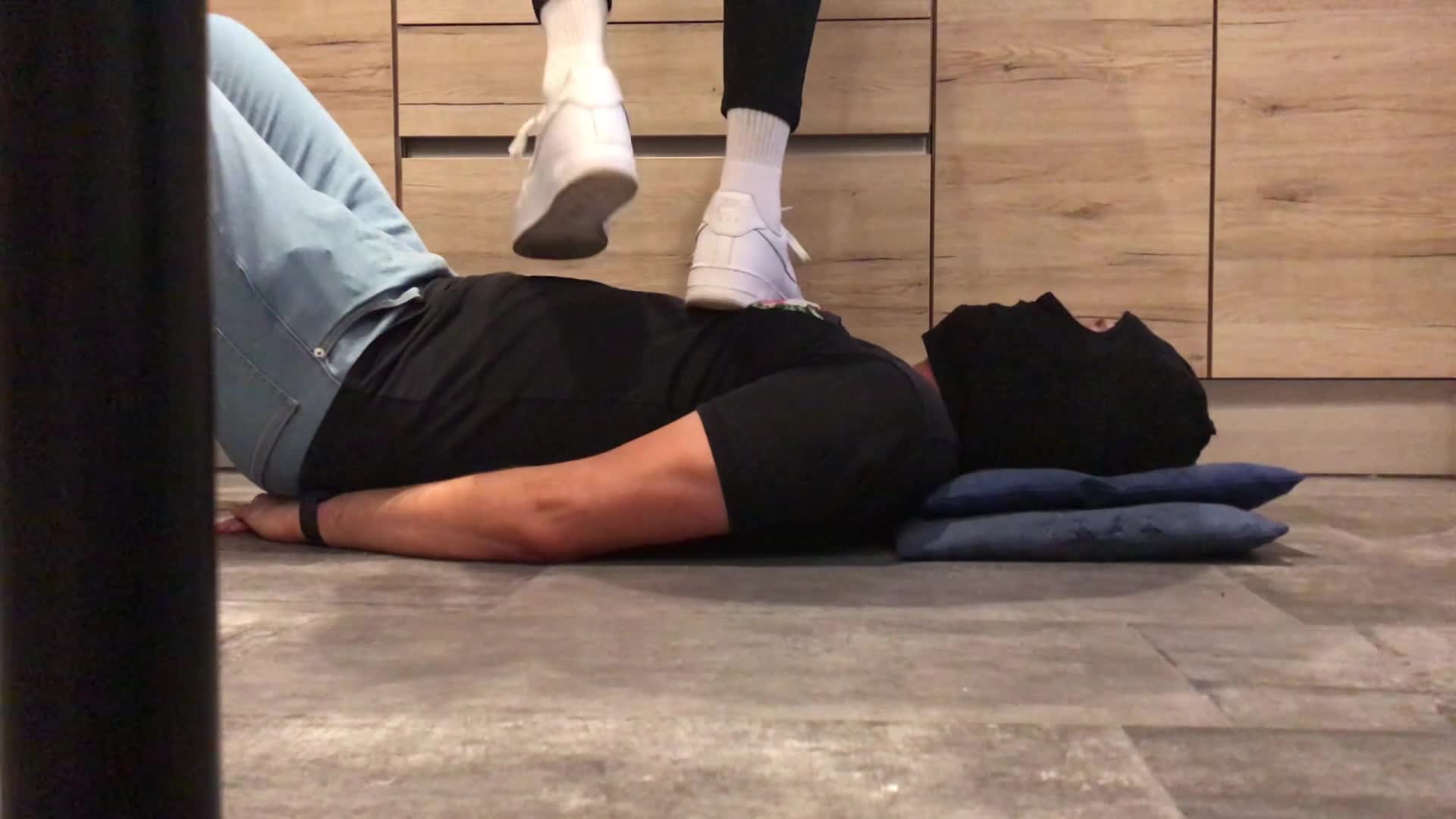 3 New Videos – Master Rusty treats his slave like a human doormat as he tramples him with Nike Afos sneakers. This brutal dom master walks all over his slave as he stomps on the slave's chest and stomach. The masked slave cries out in pain and gasps for air as this dom brutally tramples him all over. Master Rusty continues to get rougher with the trampling abuse when he humiliates the slave further. Wearing Nike Airforce sneakers, Master Rusty kicks, tramples, and stomps on his slave as if he's not even human. The dominant tattooed alpha puts all of his weight down on the slave's stomach and chest causing him to gasp for air at points. This masked slave endures even more stomping domination as the next featured alpha jumps with all of his weight onto the slave's stomach and bare chest. Wearing just a mask and going shirtless, the slave endures extreme stomping and crushing domination under his master's sneakers. See how much trample and stomping abuse this slave can take from his master.
---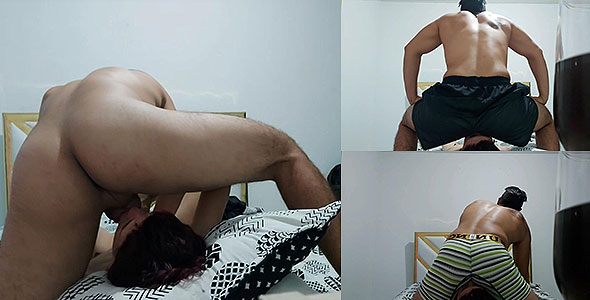 1 New Video – Davidwar has another hot clip he just released of him sitting his jock ass on a slave's face. The hot Colombian dom sits his muscle ass on this sexy twink boy's face and makes the boy worship his muscle ass. After the boy rims his dom's hole, Davidwar gets a hot blowjob from the twink. This submissive twink can't get enough of Davidwar's ass and dick.