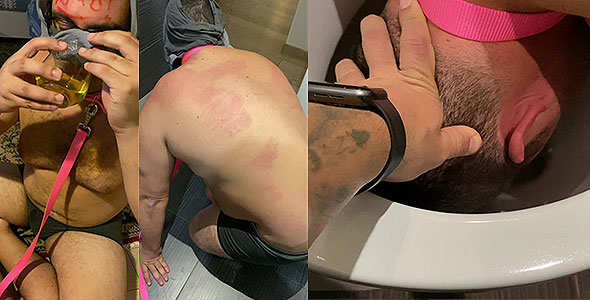 2 New Videos – SlavesSeeker went to visit Italy to use and humiliate a slave in a recent realtime encounter. This pathetic sub slave drinks SlavesSeeker's piss and gets totally bullied by his alpha. SlavesSeeker sticks the slave's head ina toilet for swirlies and then makes the slave drink his piss from a cup. All throughout this session there is more humiliation with plenty of spitting, belt whipping, and kicking. Even though you may not be as lucky as that slave, you can still worship SlavesSeeker's sneakers. In his other recent clip, SlavesSeeker takes off his sweaty shoes after a soccer match. Sniff, worship, and serve at his soccer cleats like an obedient foot slave. Once you are done, then you might be lucky enough to sniff this superior findom's smelly socks and his barefeet. Foot slaves will love every minute of this.
---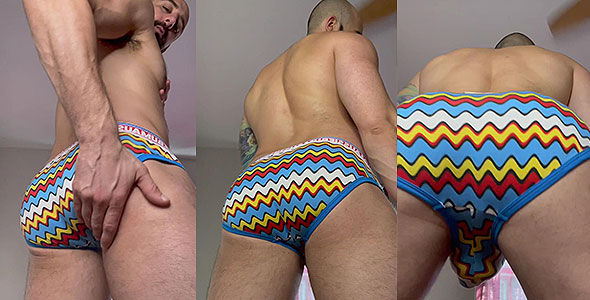 2 New Videos – You want to sniff this alpha's farts because you are a depraved pig slave. Vicious54 puts on a pair of tight briefs and jiggles his ass for the camera before ripping intense farts right in your face. This cocky alpha will tease you with his ass to remind you that you don't ever have a chance of touching it because the denial is so much hotter to him than letting you worship it. Switching things up in the next video, Vicious54 shrinks a slave down to the size of a toy. This tiny mini slave gets stuff right in his tight running shorts right up against this alpha's asshole. Imagine being this mini slave and begging for mercy all while being trapped in the paradise of being between your alpha's ass cheeks. If the slave is lucky, maybe Vicious54 will suffocate him with alpha farts as well.
---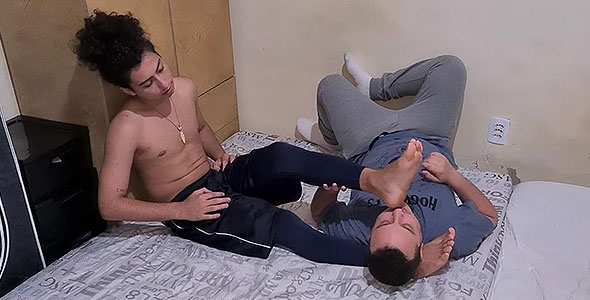 4 New Videos – Ikagura plays a game of gag the slave with his foot dom. This arrogant alpha gags Ikagura with his superior barefeet. Watch Ikagura suck on this alpha's toes and try to deepthroat his master's feet to show obedience. After the foot worship session is done, this dom wants to choke his slave between his legs. Ikagura lays on his back between this alpha's legs while getting choked out from his master's tight squeeze. Ikagura completely submits and begs for mercy from this alpha master but this dom just gets amused more by Ikagura's cries.
In another session of gag the slave, Ikagura submits to another dom to gag on his feet. Ikagura lays back while this alpha jams his foot deep in Ikagura's slave mouth. Being a loyal foot slave, Ikagura swallows as much of his alpha's foot as he can. Afterwards, it is time for some trample domination from this alpha. Ikagura takes his natural position underneath the sole of his master's feet to get trampled and crushed. This alpha male stomps all over Ikagura's chest, stomach, and face to let the slave know who is in charge.
---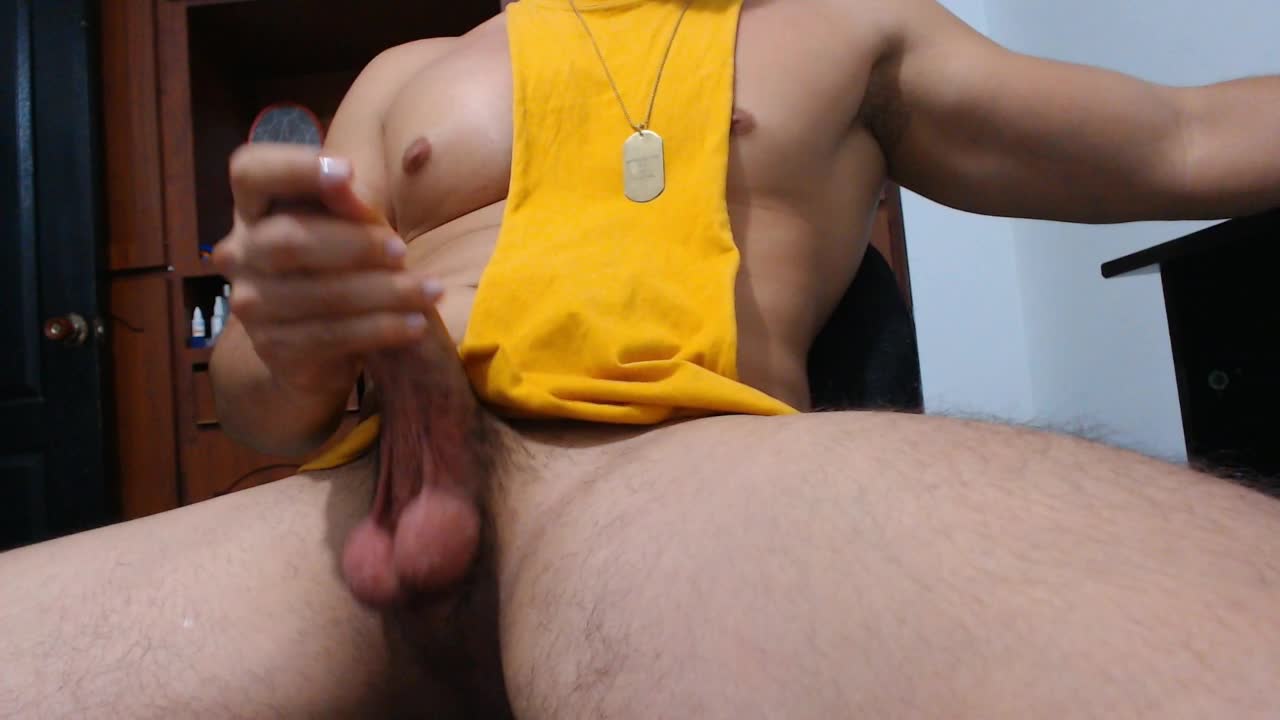 3 New Videos – Davidwar flexes his biceps and strokes his big dick in this private webcam session. After a hard workout, Davidwar is flowing with testosterone and wants to flex his big muscled biceps while also stroking his big dick. This findom shoots a massive load of cum at the end. Fans of Davidwar's can't get enough of his masculine good looks so he plays that up in the next clip while showing off his hair and beard to the camera. Flirting with and teasing his fans, Davidwar strips down and gives them everything that want to see to drive them wild. Departing from the solo action, in this next clip Davidwar gets a foot massage from his buddy. Davidwar's friend massages his foot and rubs every inch of it to help his friend relax and to get all of the foot slaves watching worked up.
---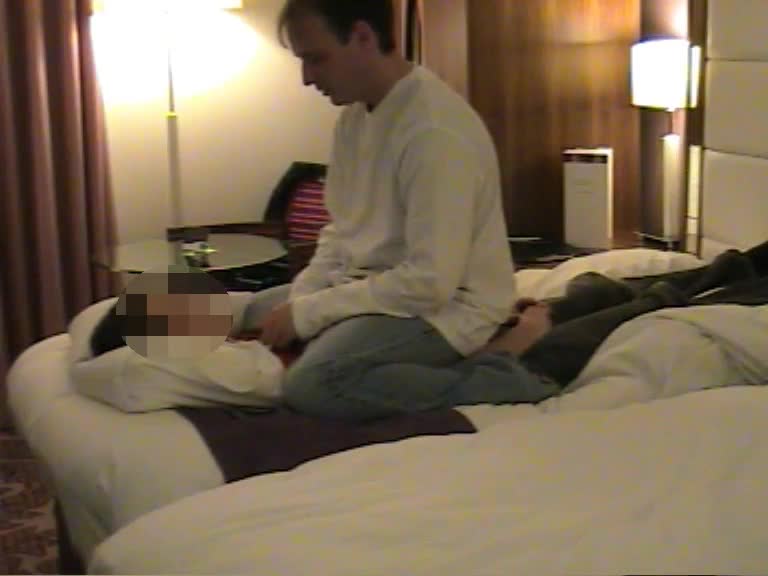 2 New Videos – Master Shaun seeks revenge in this rough humiliation session. Initially the slave ties up MasterShaun thinking he will take advantage of his masters but the tables quickly turn. MasterShaun gets annoyed and pissed off that this slave would even consider trying to dom his master and proceeds to sit on the slave's chest with his full body weight while spitting in the slave's mouth. This slave quickly learns his lesson from all of the trampling, beating, and humiliation he is about to endure. In another session together, MasterShaun makes his slave smell his alpha scent. Master Shaun wakes up and feels pretty smelly and dirty before showering. Before washing up, this alpha sits right on his slave's face with his smelly ass and makes the slave worship his stinky armpits and sweaty cock.