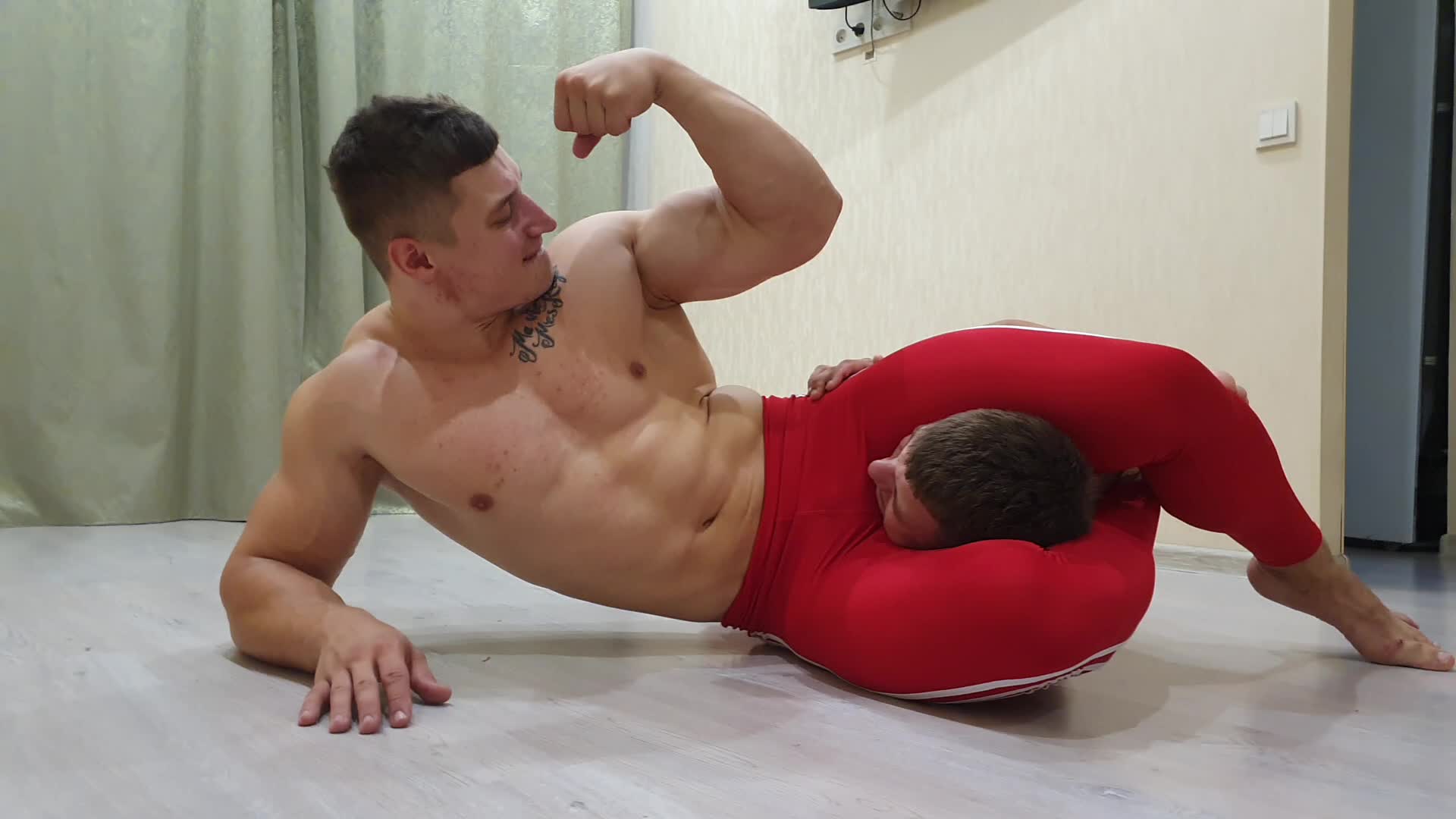 2 New Videos – Master Dennis shows off his domination power by crushing a slave's head between his muscular legs. This weak submissive is trapped between the massively strong legs of Master Dennis. This muscle dom locks in a tight headscissors on his slave and laughs as the slave begs for mercy. The holds get more intense when Master Dennis applies a triangle chokehold on his submissive. Right after his workout, Master Dennis is pumped and has adrenaline running all through him. That's when he loves to release that build up aggression on weak slaves that he can punish. Master Dennis makes this weak sub submit once he clenches the hold on tight as the slave's face is pressed against Master Dennis' bulge.
---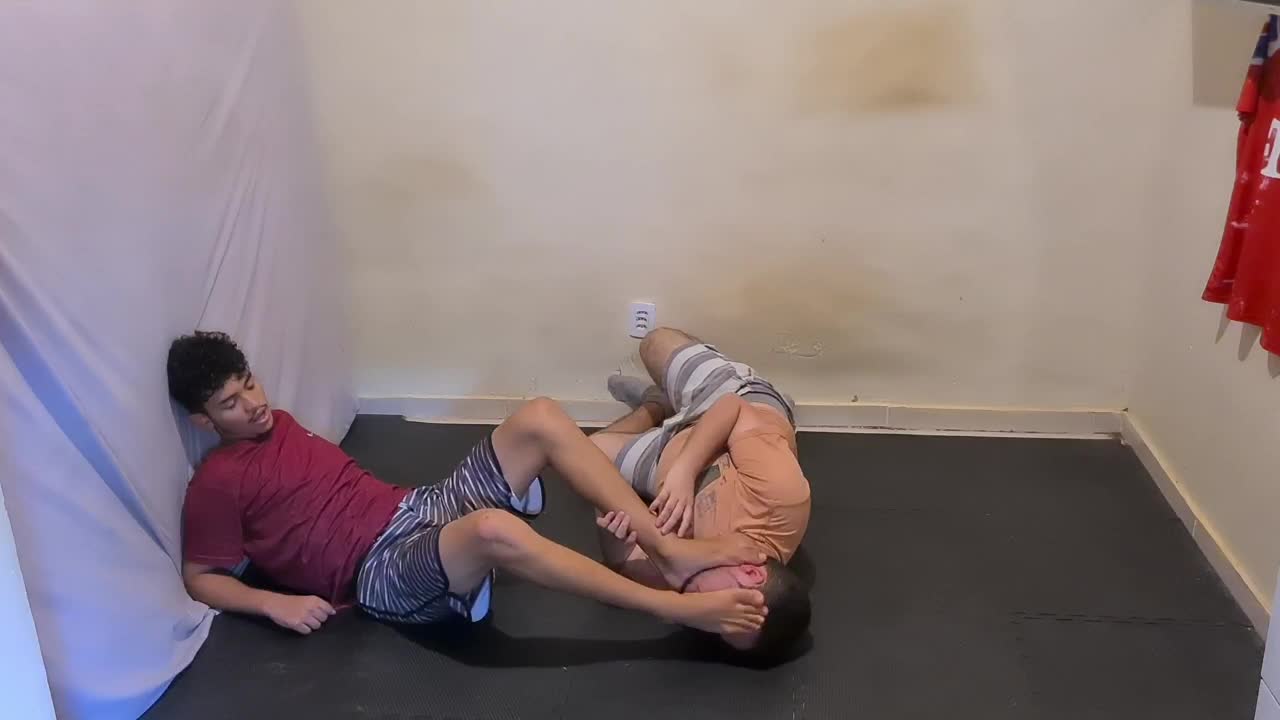 5 New Videos – Ikagura submits to a new foot dom in his latest foot worship video. Fighting to get closer to his dom, this cocky alpha keeps Ikagura at his feet by kicking him back and making him worship his feet more. Ikagura cherishes every second that he gets to have his face planted in the soles of his master's feet. Later the dom gags the slave with his feet. This arrogant foot dom gets Ikagura on his back and then stuffs his feet deep in Ikagura's mouth until he gags on his master's feet. Like an obedient foot slave, Ikagura takes as much of his master's foot in his mouth as he can to show his obedience.
Ikagura then gets beat up by his master in a jiu jitsu fight. Ikagura doesn't stand a fighting chance against an experienced jiu jitsu fighting dom but that doesn't matter to him. All that matters is getting to submit to his powerful master. The jiu jitsu beatdown rages on as another master pins Ikagura to the mat for dominance. The arrogant alpha in this video smothers Ikagura's face with his stinky, sweaty feet demanding that Ikagura sniff and lick his feet. Ikagura cries in pain while being beat up in between serving at his master's feet. In the final round of this beat up series, Ikagura becomes a human punching bag for his master. This dom is experienced in boxing and wants to spar with his slave. Ikagura does his best to protect himself but still gets pummeled by his master yet again.
---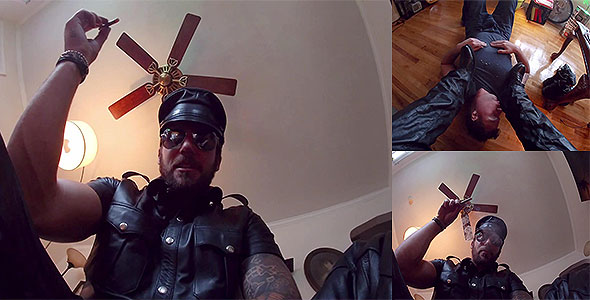 1 New Video – New to IN-CHARGE is Alpha777 and in his debut video he doms his faggot ashtray as he smokes cigar after cigar in his full leather. The fag slave lays on the ground as the hot ashes rain down on him acting as a foot rest for his master. Alpha777 is cool and dominant throughout the whole video as you look up at him from the slave's perspective – making you feel like the piece of furniture you are. In the second scene of the video, you gets to see what Alpha777 odes to his faggot directly. Watch the fag slave kiss his master's boots and be burned by hot ashes in this intense humiliation session.
---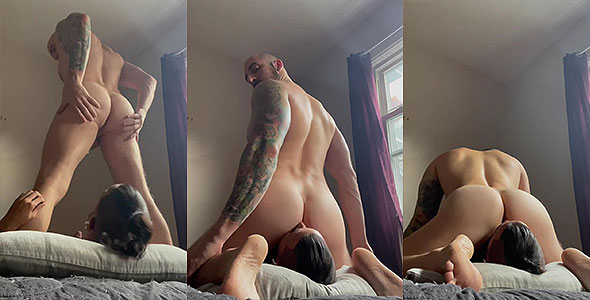 3 New Videos – Vicious54 smothers a slave under his huge ass in his newest clip. Watch as this poor dude struggles to breathe under the huge ass of Vicious54. This alpha wiggles and bounces his ass on this sub's face so that the slave worships his hole and fat jock ass. Then to step into a roleplay session, you can see what it is like for a tiny shrunken slave to be trapped up against Vicious54's ass in this next clip. This is the life of every tiny slave that gets near this dom's ass. They get strapped right up against Vicious54's powerful jock ass and must inhale his farts and ass scent as punishment for being so small. Slaves who can't get enough of this alpha's farts will enjoy getting hypnotized by them as the blow out of this alpha's ass. Vicioust54 will control your mind with his farts as he makes you stare at him ass in tight, see-through compression pants. Get hypnotized and realize that your life is now subject to sniffing your master's farts.
---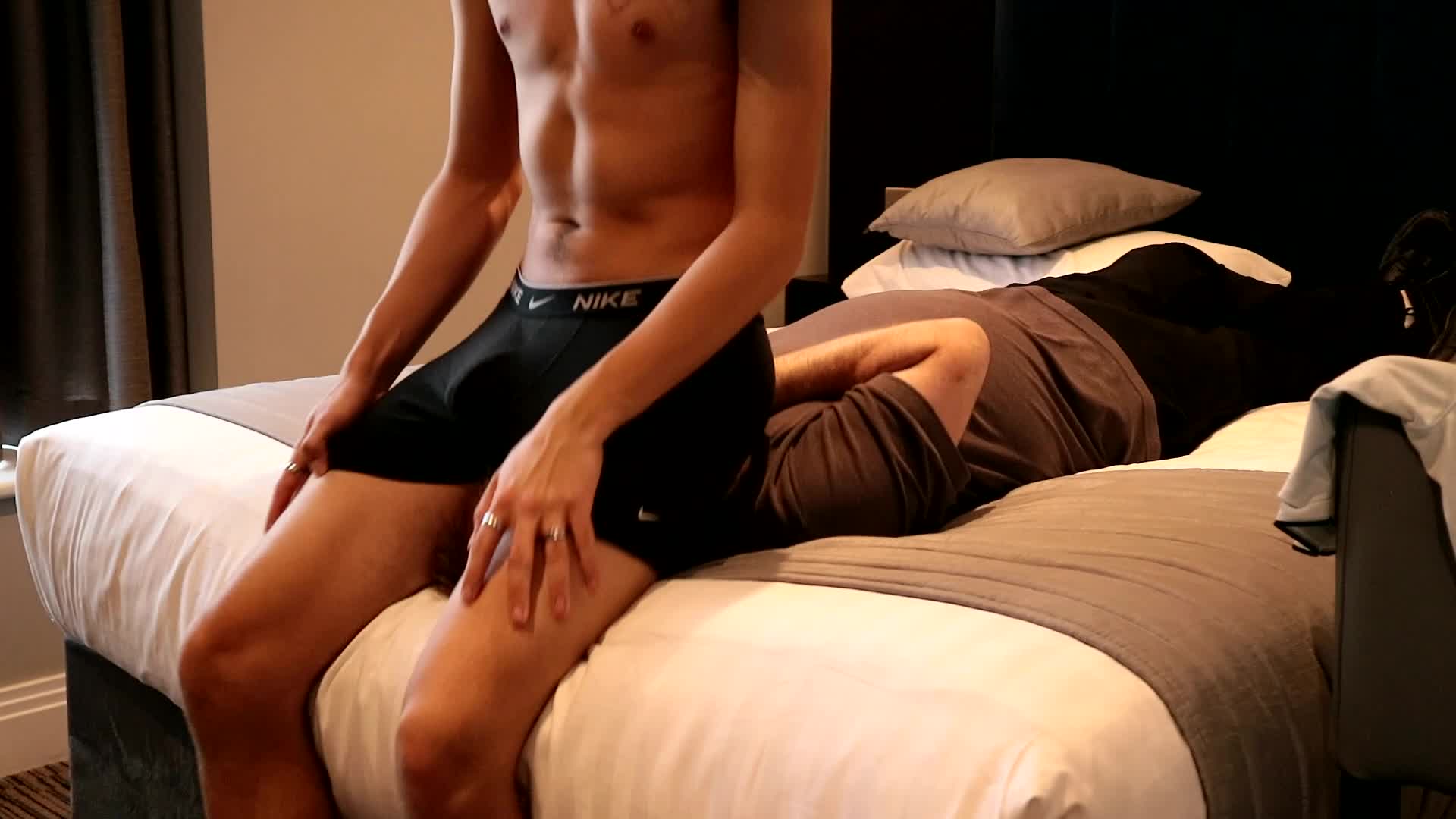 4 New Videos – MasterRyder gets his slave in a hotel for an intense realtime session. Getting his slave all to himself, MasterRyder puts on a pair of sneakers and tramples all over his slave like he's a human doormat. MasterRyder shows the slave that it is totally beneath him when his sits on the slave's face and chest as he spits on its face. Later, MasterRyder sits his full weight on the slave and makes the slave become his human pony. Dehumanizing this slave, MasterRyder makes the slave walk around like a pony while carrying him on top. Later he jumps up-and-down with all of his weight on top of the slave before making the slave worship his ass and feet.
In another session with Master Shaun, the weak slave gets bullied by his master. Master Shaun sits on the slave's face clothed and with his bareass for some intense facesitting. To get even kinkier with his slave, Master Shaun rubs his underwear all over his sweaty cock and balls before rubbing it all over the slave's face. Keeping up with the domination and humiliation of the slave, Master Shaun pins the slave to the bed and sits right on his face some more to smother him under his ass. To degrade the slave even further, they go to the hotel bathroom where Master Shaun pisses all over his slave and makes the slave drink his warm piss.