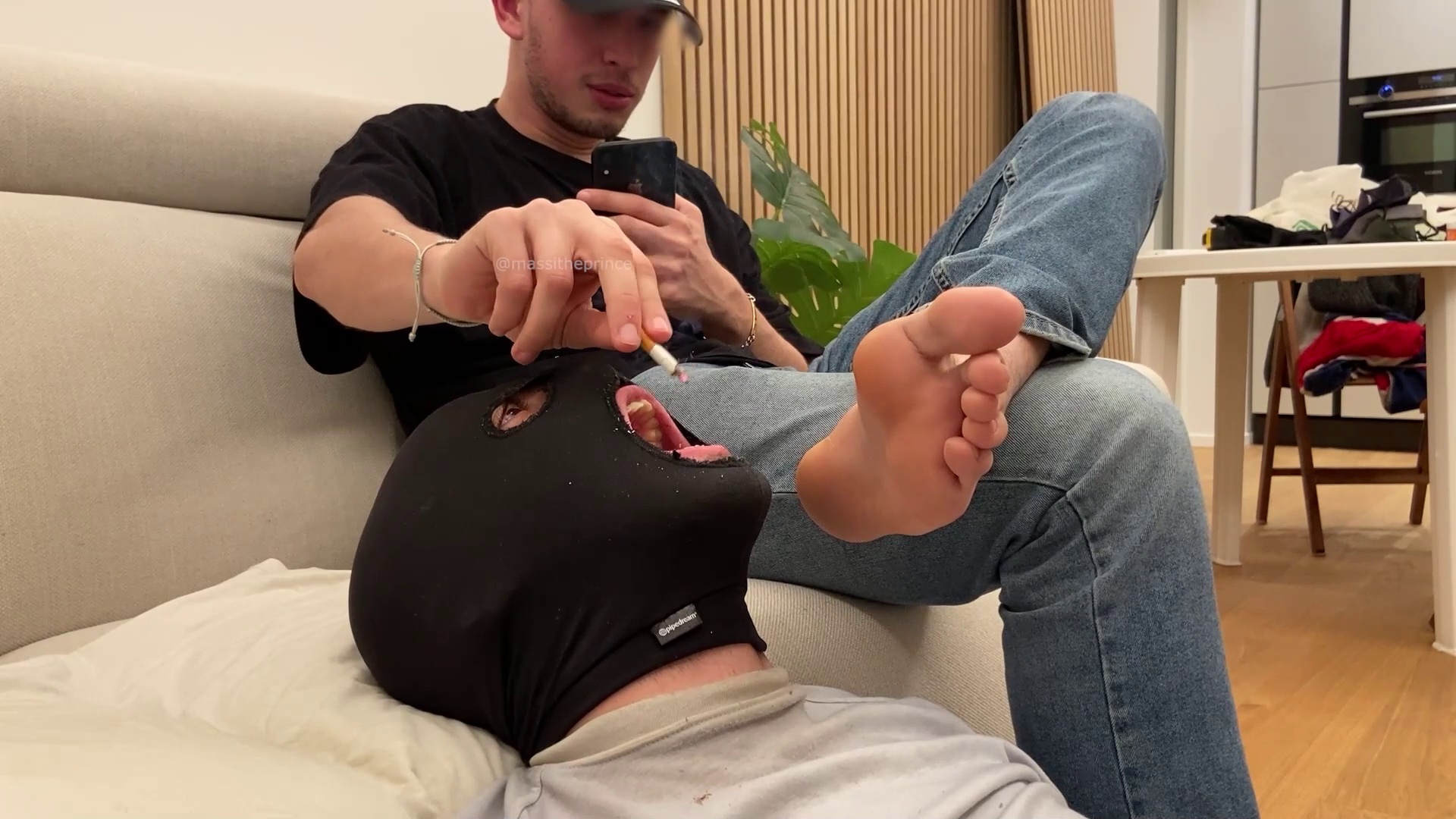 5 New Video – Massi the Prince turns this slave into a human ashtray. This slave kneels with his mouth open, ready to receive his master's ash. In the end, Prince Massi puts out the cigarette on the slave's tongue. Slaves need to realize that their place is under Massi the Prince's feet. Wearing US size 12 sneakers, this dom puts his sneakers all over this slave's face during their real time meet. The slave is stomped, stepped on, and spit on by this alpha findom. This same masked slave can't get enough of his master's sneakers. Massi the Prince makes this slave worship his sneakers, socks, and feet. While getting his feet worshipped, Massi the Prince counts the slave's money as the slave sniffs his sweaty toes. Enjoy 2 camera angles in this clip to see the slave worship alpha feet from two angles.
For some solo videos, Massi the Prince orders you to tribute his perfect feet. Surrender and stop fighting the urges. You are an obedient foot fag that needs to hand over your cash to alpha male feet. Become just like this masked slave that serves at Massi the Prince's feet. With it's mouth open ready to massage his dom's feet, this foot fag shows total obedience. Massi the Prince uses the slave's mouth as a foot rest while verbally humiliating the slave in Italian (with English subtitles).
---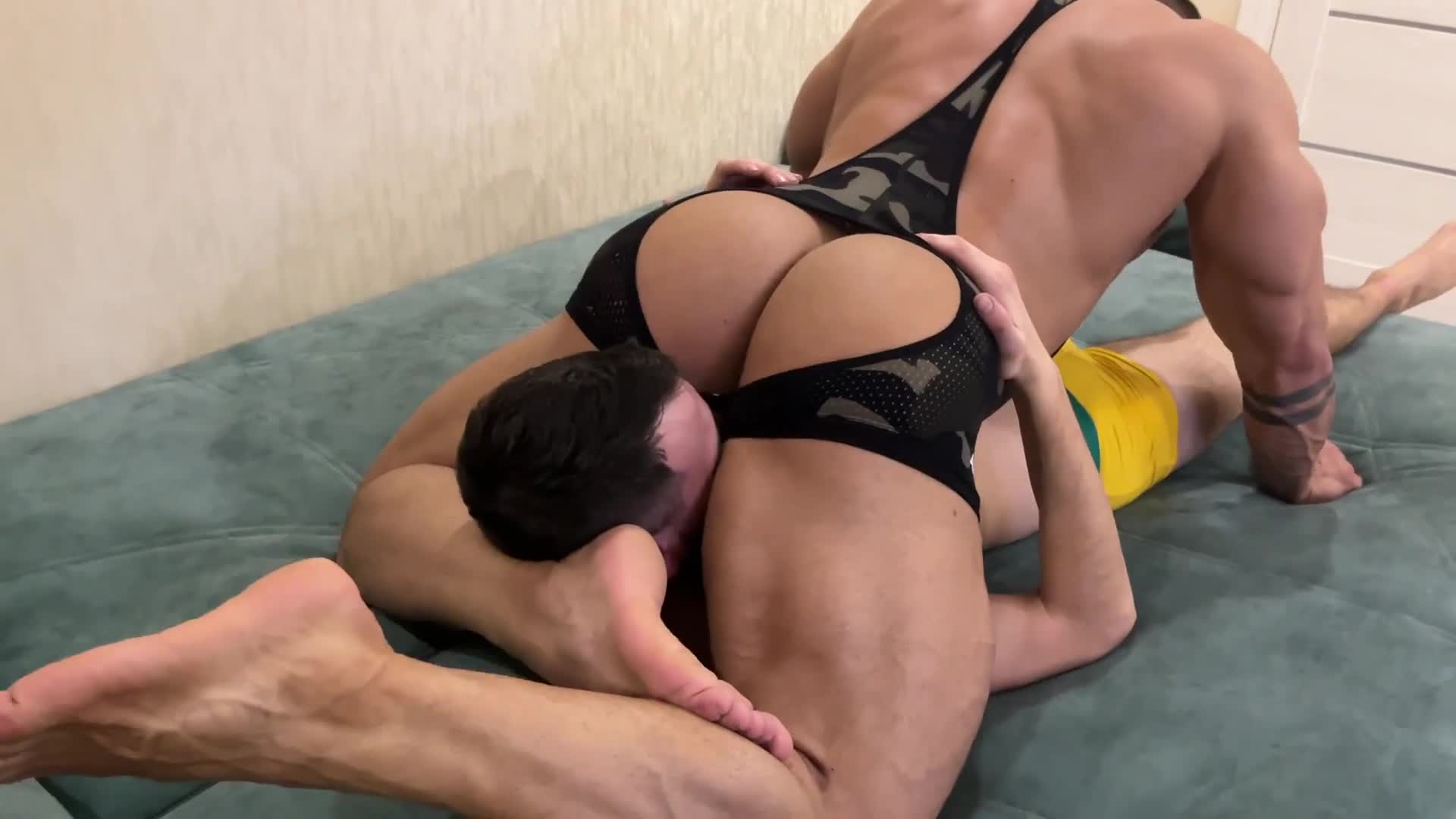 4 New Video – The Punisher is ready to dominate his slave Gio with some intense submissions. Locking slave Gio between his huge muscular legs, The Punisher chokes out this weak boy with all his might. Wearing a singlet with his ass exposed, Gio's only view it to see this bodybuilding God's huge muscular ass while being choked. The Punisher also loves to be admired and worshipped. This muscle admirer in the next clip struggles to get The Punisher's tight shirt off which agitates The Punisher resulting in total domination of this muscle admirer. The Punisher works over this boy with a series of headlocks and headscissors until he submits.
If you need more of The Punisher then check out this headscissors punishment he delivers to Gio. Gio is always a target of The Punisher's superior strength and powerful muscles. The Punisher locks his treetrunk legs around Gio's head while wearing a jockstrap to make him submit. Chokemasters then has a throwback video of a couple of Colombian boys practicing chokeholds in the gym. These two lean jocks practice a variety of holds on each other to show which of the two jocks is more powerful.
---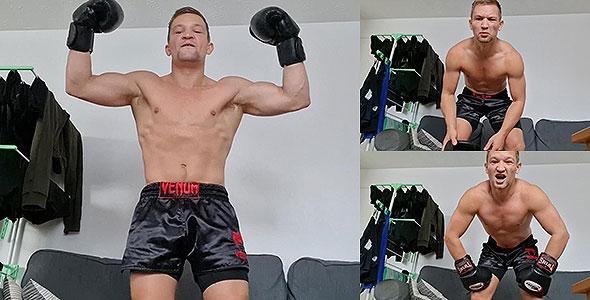 4 New Videos – MasterGary is ready to put you through some intense pig training. With his boxing gloves on, Master Gary explains how he is going to beat you down and pummel you as your new bully if you don't comply. Follow all of your new bully's orders as you transform into the pig fag that you really are to him. Now as an obedient pig, it's time that you get locked up as property of Master Gary. Wearing a leather jacket, leather gloves, and boots, Master Gary verbally abuses you and tells you how pathetic you are. Pig faggots like you should be locked in cages or locked in chastity or both.
While down at his leather boots, comply with all of Master Gary's verbal commands. This alpha findom is going to turn you into a pathetic gooner that cums on command. Follow your master's orders and waste your pathetic cum load as you cum on command to his words. Then for some more extreme verbal commands, get your dildo out and ride your dildo as Master Gary verball berates you. Follow every command your given as Master Gary talks about turning you into a toilet piss pig. Keep riding that dildo as you go mindless to your master's commands.
---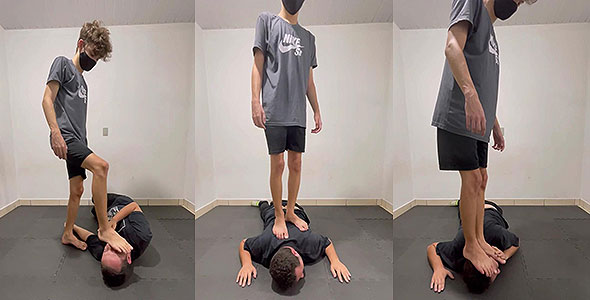 5 New Videos – Master J kicks and tramples slave Matt in this real time beat down. Master J orders his slave to the ground on it's back. Once down there, Master J tramples his slave's body and face to assert his dominance. Master J then orders the slave to worship his superior feet. The obedient foot slave gags and chokes himself on Master J's huge superior soles to show his devotion. Master J always makes sure to get his feet worshipped when doing real time meets with Slave Matt. In another real time, Master J chokes the slave with his feet. Master J gets the slave on his back and jams his foot down the slave's mouth. Slave Matt gags on Master J's feet but enjoys every second of being a slave to his master. When Master J gets annoyed with his slave, he kicks him around some.
Slave Matt can't seem to get enough of Master J as he comes back to worship his master's feet some more. Sitting on the couch while playing on his phone, Master J completely ignores this foot slave as the slave licks and services Master J's feet. Every so often, Master J will give the slave some attention to trample and kick him. Master J then returns later for some trample abuse on this slave. Trampling his slave, Master J treats this slave like a human doormat. The slave is just an object under Master J's huge feet.
---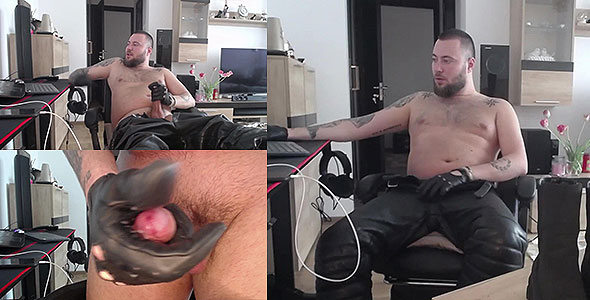 2 New Videos – Ciro The Punisher loves leather so much that he's going to cum in his leather gear. Wearing leather pants and leather gloves, Ciro the Punisher jerks his big alpha dick with his leathered gloves. This dom erupts a fountain of cum at the end while video camming with a slave. Now it's your turn to worship this dom's leather as he verbally abuses you. Ciro the Punisher has some hardcore verbal abuse for fag slaves like you. Obey and worship at his huge dominant feet as he verball degrades you for being nothing.