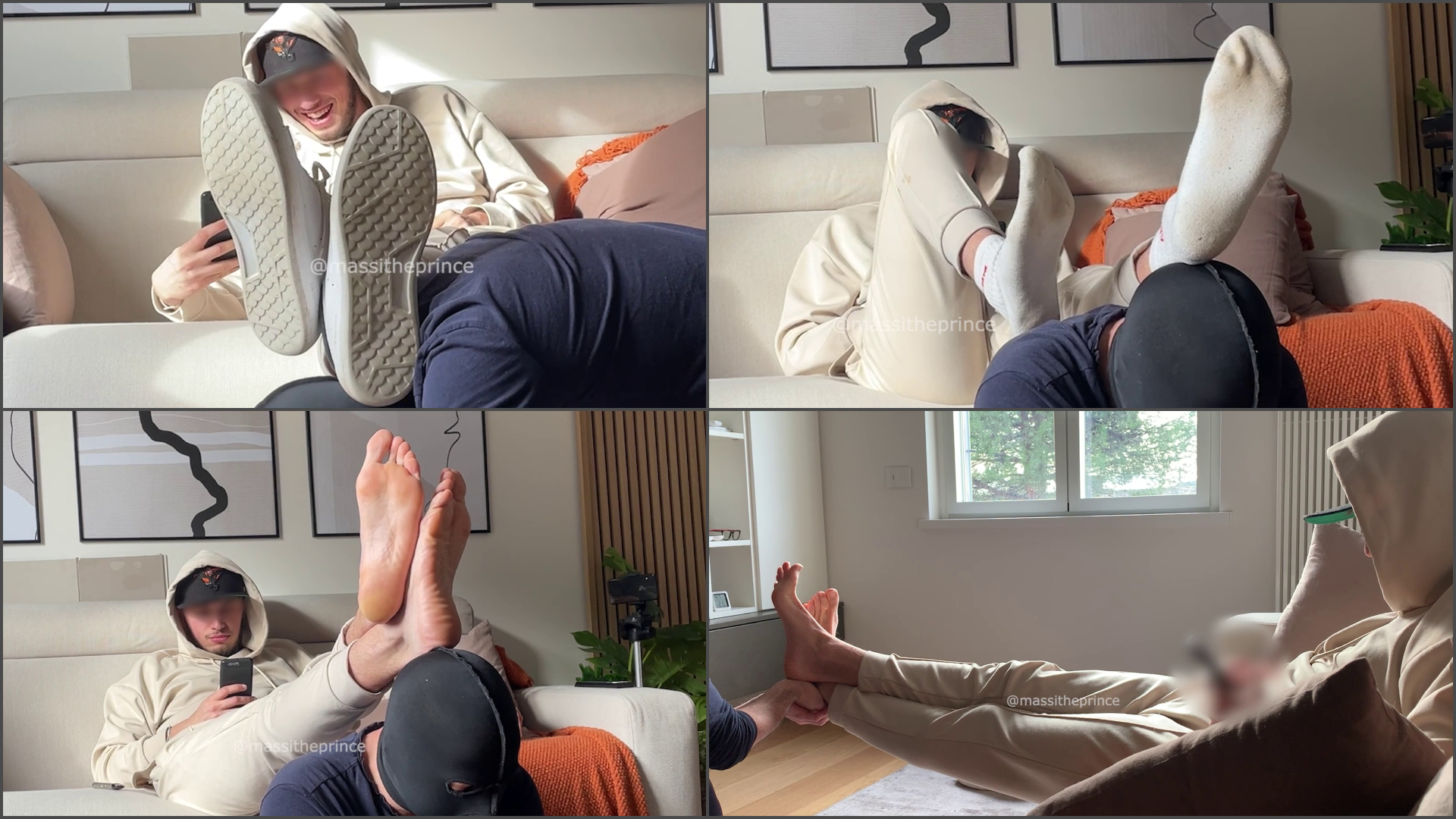 4 New Video – Massi the Prince shows how pathetic this obedient foot slave is to him. This foot fag gave up it's entire paycheck for the chance to be a footstool for Massi the Prince's perfect size 12 feet. This Italian master verbally abuses his foot fag all throughout. Later, Massi the Prince sits on the slave's face. This sub's face is the perfect seat for this dom's royal ass. Imagine how lucky this slave is to have his master use his face as a seat.
In another real time meet, Massi the Prince uses a slave as a doormat. The slave suffers a lot under his master's full body weight. You can hear the slave moaning and struggling as Massi the Prince stomps on him. The masked fag then is given the chance to lick his master's flip flops. To humiliate the slave more, Prince Massi totally ignores this lowlife slave as the slave services his dom's sweaty feet.
---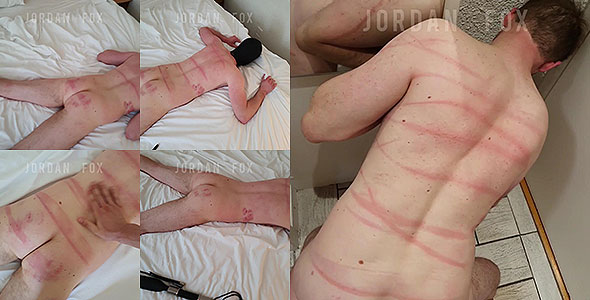 3 New Video – Jordan Fox doesn't hold back when he punishes a slave. This dominant alpha truly beats the hell out of this slave before fucking him. Using a variety of whips mixed in with his own punches and slaps, Jordan Fox dehumanizes this slave. The intense domination continues when Jordan Fox uses this submissive twink. The twink slave must lick his master's feet, serve as a punching bag, and worship Jordan Fox's cock. The slave fulfills all of it's expected duties and puts Jordan Fox's pleasure before it's own dignity. In another aggressive meet up, Jordan Fox viciously bites a slave. Sinking his teeth barbarically into this slave's flesh, Jordan Fox leaves deep marks that will surely bruise. Whenever this slave is seen naked, people will know he's an abused slave from all the bite marks.
---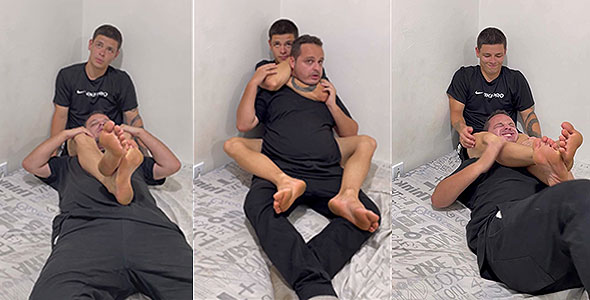 5 New Videos – Master Pedro returns to show his dominating power. Using Slave Matt, Master Pedro locks his slave in a variety of chokeholds and totally dominates him. Slave Matt struggles to escape but there is no resisting against Master Pedro. Afterwards, Master Pedro sits on his slave's face. Using his slave's face as a seat, Master Pedro ignores the slave's moaning for air. When Master Pedro had enough, he proceeds to choke out the slave with some chokeholds. The choke domination continues when Master Pedro shows this slave who's in charge. Locking the slave in a variety of submission holds, Master Pedro makes sure the slave knows to never disoeby. If the slave ever does disobey, Master Pedro will just choke him even harder.When Slave Matt isn't getting used by Master Pedro, he calls on Master P to abuse him. Master P shows his wrestling skills on Slave Matt by administering a variety of chokeholds on the slave. Slave Matt gets locked in a triangle choke and has to quickly submit. Afterwards, Slave Matt is subjected to some muay thai abuse. This dom locks in some serious chokeholds on his slave to ensure fast submission. Afterwards, Master P stomps on and kicks the slave around for fun.
---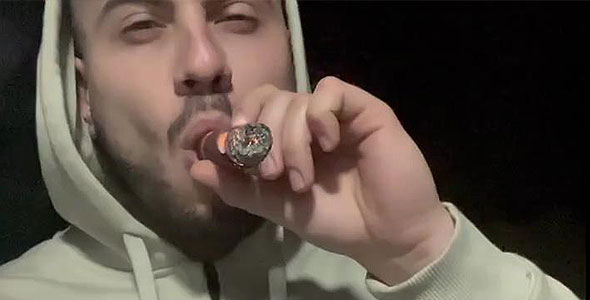 2 New Videos – Master Bryce smokes his cigar as he verbally abuses you. Sit there and imagine this dom blowing cigar smoke in your face as he subjects you to verbal torment. Submit, serve, and follow every command y our cash dom gives to you. If you crave more cigar smoke from Master Bryce then check out his compilation video. Compiling a variety of real time humiliation, verbal abuse, and tons of cigar smoking, Master Bryce makes you feel like you are one of his owned fags. Clad in leather and puffing his cigar, Master Bryce will take control over your feeble mind and wallet.
---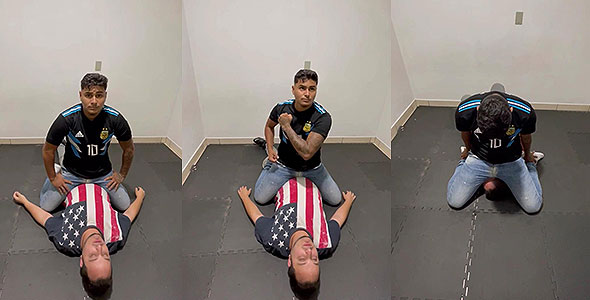 2 New Videos – Master Daniel pins his slave to the ground in their latest real time meet. Pinning this slave down, Master Daniel sits on the slave and puts all of his weight on this slave. Slave Matt has no where to go once he's underneath his superior master. Later Master Daniel chokes and dominates his weak slave. Standing over the slave, Master Daniel makes his slave worship his feet and tramples him. The slave learns his rightful place is beneath his superior master.