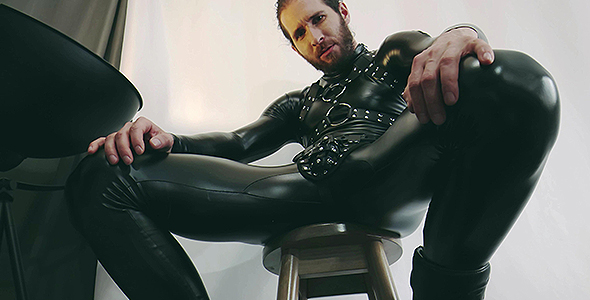 2 New Videos – Master Alex laughs at what a tiny little cock you have. It's so pathetic to him that he doesn't even know if you can get hard. Your tiny cock will never do anything of use. Little dicked losers like you need to be humiliated by big dicked real alpha men. After you've endured all of the verbal abuse, it is time to worship Master Alex's feet. This foot dom knows how to make foot slaves drool in anticipation. He will tease you with his big alpha feet and make you into an obedient foot licking slut. Start edging and prepare to take his big feet inside of you.
---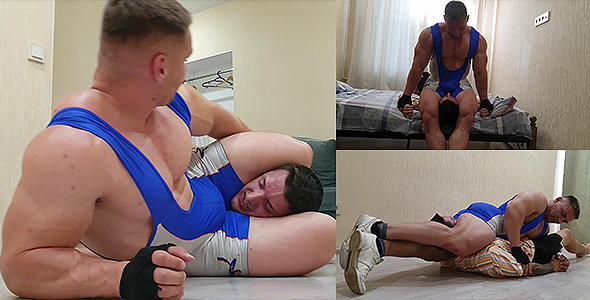 3 New Videos – This weakling gets squeezed by a muscle man. Muscle dom Dennis tightly grips this beta boy's head between his muscular tree trunk legs and begins squeezing. The muscle God simply flexes while the scrawny boy begs for mercy. Later Big alpha Dennis verbally dominates you for being a weak little faggot. This muscular alpha flexes and shows why he is truly superior. All of his hard work in the gym shows you why he should dominate someone as weak as you. Worship his huge bulge and muscles as you obey. Afterwards in another real time session, Big Alpha locks another inferior in a tight headlock. Wearing a tight black workout shirt and green compression pants, Big Alpha wraps his massive biceps around this inferior's neck and begins squeezing. Once this powerful alpha locks you in a submission, there is no escape.
---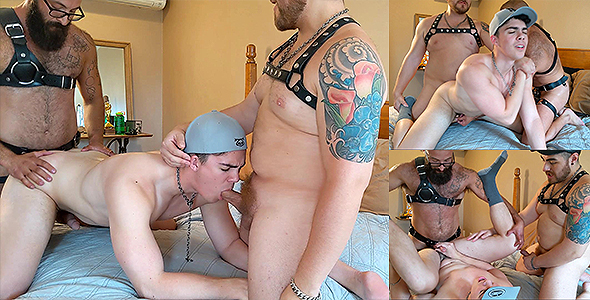 2 New Videos – Ever since TripleXTransman met Prince Dommy and Joshie, they've been making plans to tag team Joshie. Joshie (JJ) has never bottomed on film for anyone other than his partner, Prince Dommy, until now. Plus, he's never taken a strapon dick before. TripleXTransman pounds JJ's pretty pink hole with Dom and even fucks Dom's cum into JJ. For even more kinks, TripleXTransman has a daddy / step-son roleplay video for you. You've been curious about a grown man's body and a grown man's cock for a long time now. It's time to have that chat with your daddy and learn how to please men. Once you take daddy's seed then you can become a real man.
---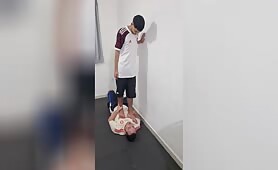 5 New Videos – Master K is ready to trample his slave. This foot slave lays on his back like a human doormat as his foot dom walks all over him. The slave is stomped on and trampled by his master. The trampling domination continues in part 2. Master K kicks and tramples this slave without showing him any humanity or respect. The slave is then commanded to lick and worship his master's feet at the end. This slave just can't get enough of his master's feet. Licking and sucking on his master's toes, this foot slave shows total obedience. This foot slave licks every inch of Master K's feet to show his devotion.
In another real time with Master K, the foot slave gets choked out. Laying on the ground, the slave finds his head trapped between Master Ks legs. Master K chokes out and squeezes this slave's head until he taps out. Days later, slave Matt gets a visit from another one of his doms, Master CH, for a beatdown session. Master CH beats up and bullies his slave to take out his frustrations. This slave serves as a human punching bag for any and all dominant men who visit him.
---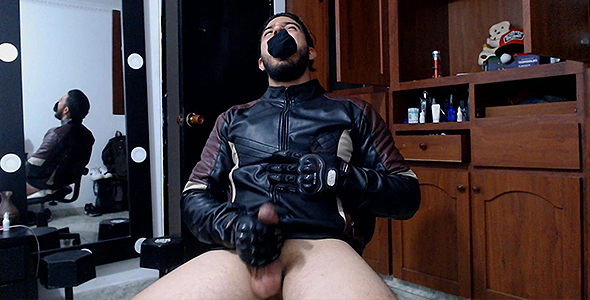 3 New Videos – One of Davidwar's biggest turn ons is his leather fetish. Wearing a leather jacket and leather gloves, Davidwar gets extremely turned on and rock hard. He is left with no other choice than to start jerking his cock until he cums from the feel and scent of his leather gear. If you need more of Davidwar then you can worship his muscles in this next video. Davidwar flexes for the camera and shows off his jock ass. Worship every inch of his body as he flexes and oils up his physique. In his 3rd video update this week, Davidwar has a fight with another alpha. The fight gets crazy in their apartment as they all fight over a girl. Things go awry when the girl then ends up fighting one of the alpha boys turning everything into a massive brawl.