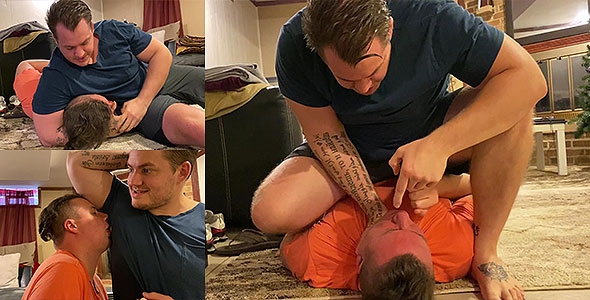 1 New Video – MasterUltimateGod wrestles this little bitch fag to the ground and gives it the honor of smelling his alpha armpits. MasterUltimateGod grinds this fag's face into his superior pits forcing the fag to sniff over and over before going back to choking him out. The weak faggot is forced into submission and beaten down more by this dominant findom.
---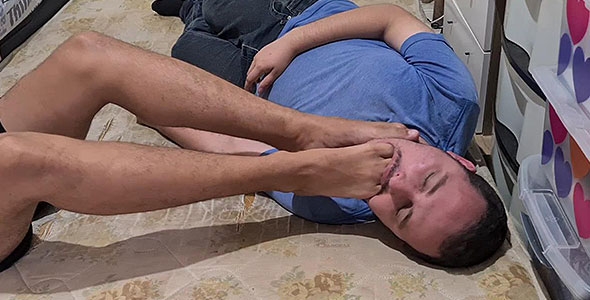 4 New Videos – Ikagura makes this faggot gag on his feet throughout this rough real time session. Locking the faggot in a headscissors and kicking him around, Ikagura establishes his dominance over the foot fag. See how this Muay Thai fighter uses his personal foot fag throughout this 9 minute video. Later Ikagura chokes out his faggot with an intense chokehold just using his feet. The wrestling and beat down continues with another series of leg scissors across the fag's next. See how long this fag can go until he taps out or blacks out in this 10 minute video clip.
For more punishment for this foot fag, Ikagura delivers hard stomps on the weak fag slave. Throughout this 10 minute clip, Ikagura tramples the slave with his massive feet. He stomps down on the pathetic faggot knocking all of the wind out of him. The foot fag enjoys every moment of it because he gets to feel more of his master's feet. There is even more fag stomping in the next clip. Ikagura stomps on this faggot's body like he's stomping on grapes. Watch the foot fag get stomped, squished, and trampled on by these huge superior feet. Ikagura lets this foot fag who know is in charge with each stomp.
---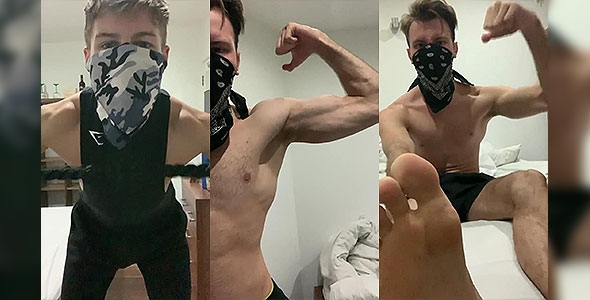 1 New Video – The Serbian Gods trio is ready to show off and flex for the camera. These 3 superior, ripped alpha doms flex their biceps and stick their feet right up to the camera for you to worship them. Submit, serve, and worship these 3 superior men as they show off. You'll quickly learn why they are the ones you should serve once you download more of their videos.