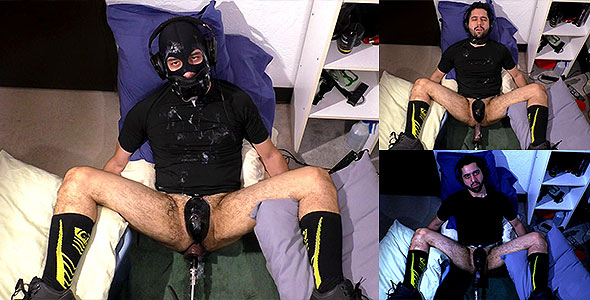 1 New Video – Extreme fetishist RickyCage has just joined IN-CHARGE.NET and has a very depraved first video for you. Watch this sub become a hole for a fuck machine. RickyCage becomes the subject for the MINDJACK. As the subject, he becomes permanently enthralled by fuck machines. RickyCage quickly desires to be orally and anally penetrated by the fuck machine at all times. His cock is kept permanently locked in chastity to ensure constant, unending arousal, to further accommodate the reception of massive robotic machine cocks. See how much depravity RickyCage can endure.
---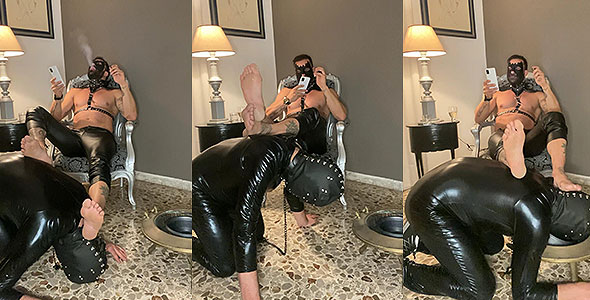 2 New Videos – KingMaster puts this masked sub faggot in his place as he makes the slave drink from a bowl. Totally dehumanizing this latex clad slave, KingMaster uses this slave as a total object. The leather dom props his big alpha feet up on the slave as if this slave is a human coffee table. Later the slave gets degraded when KingMaster spits right in its face. In another clip, KingMaster and his Queen use a pair of slaves for their own amusement. Watch this superior couple make out while these slave's worhip both his and her feet. This alpha straight couple use slaves for their own amusement and fun. The masked slaves lick and massage their master and mistress' feet while laughed at and mocked. The mistress gets so turned on, she starts rubbing KingMaster's bulge as the slaves serve at their feet.
---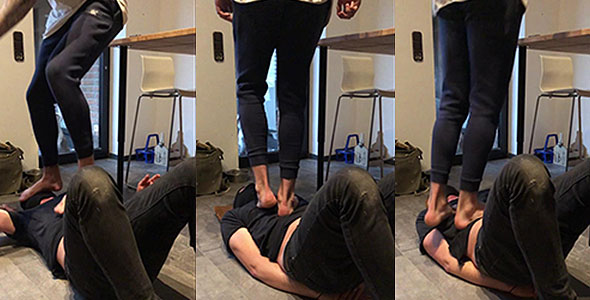 4 New Videos – MasterRusty tramples this pathetic slave during their real time meet session. This tattooed master goes completely barefoot as he crushes the slave beneath him with all of his weight. There is no mercy for this slave as MasterRandy tramples him into the ground like dirt. MasterRusty then comes back a second time to trample this slave in his Reebok sneakers and white socks. The slave lays on his back and endures nonstop trampling from this relentless dom. MasterRusty walks all over this lowly slave as if he's a doormat for his sneakers. The slave has no where to go but to stay still and endure this alpha's brutal trampling.
This same slave then suffers more trampling this time from MasterAxel. This cocky dom tramples all over the slave's head as if he's crushing a grape. Using his weight and letting gravity do the work, MasterAxel stands on the masked slave's face and laughs as the slave whimpers from this rough trample session. In another trample clip, the masked foot slave gets stomped by MasterSkullcrushed. This alpha wears Vans sneakers and stomps all over the sub's chest and stomach. MasterSkullcrusher leaves his sneaker imprint on the slave during this realtime meet. The slave can't get enough of feeling this master's sneakers press deeply into his chest and stomach.
---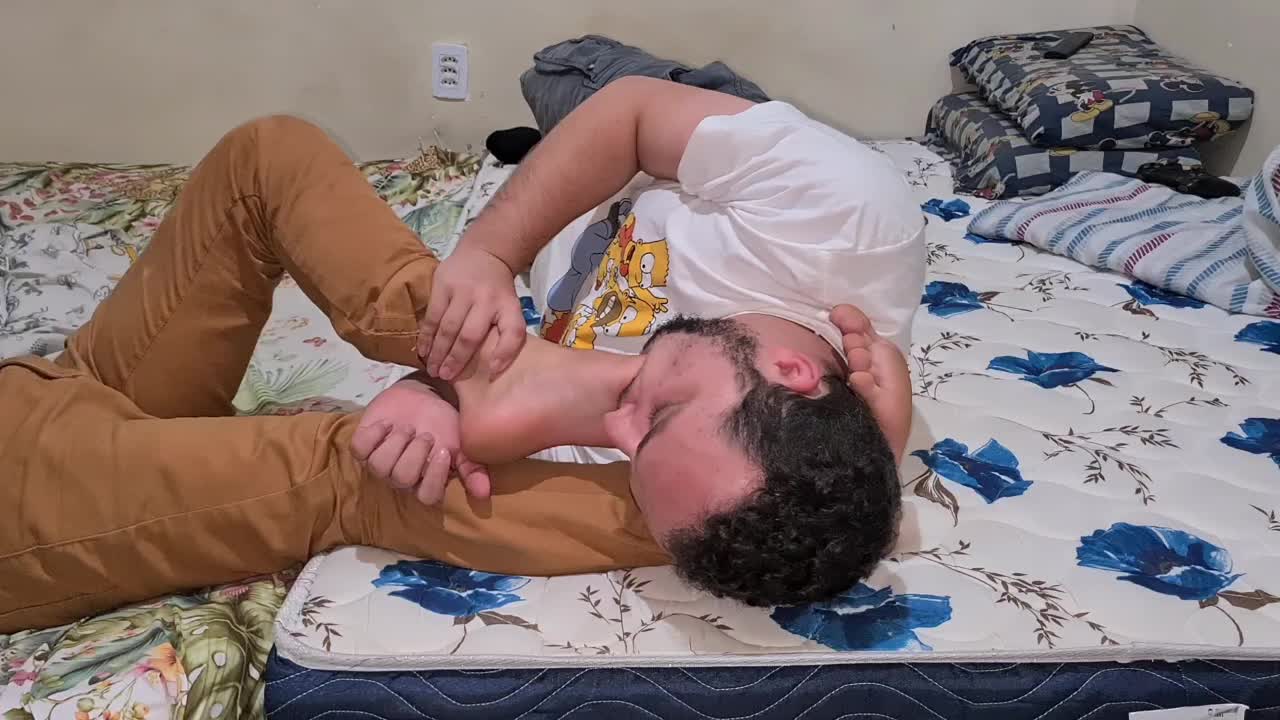 3 New Videos – Ikagura submits to a new master in this clip and gags on his feet. Laying beneath his master's feet, Ikagura opens his mouth wide and takes all of his master's foot into his mouth. This foot slave gags and chokes on his master's toes and huge alpha feet as the obedient foot slave he is to his master. In another clip, Ikagura is kicked around by his master. Serving at master's feet, Ikagura sucks on and worships the alpha's feet. When this dom gets bored of the foot worship, he kicks Ikagura around and stomps all over him. After some foot abuse, it's time for Ikagura to get back to feet sucking. After both foot worship session, Ikagura then submits to DanielSlin for some rough abuse and chokeholds. DanielSlin locks the slave in a tight chokehold to put the slave in his place. DanielSlin crushes Ikagura's spirits and makes him completely submit to his power. DanielSlin always gets enjoyment out of making Ikagura submit and become his inferior bitch.