The members of In-Charge asked for more convenience, so we've given it to all of you. Now you can view all the models of In-Charge on a single page: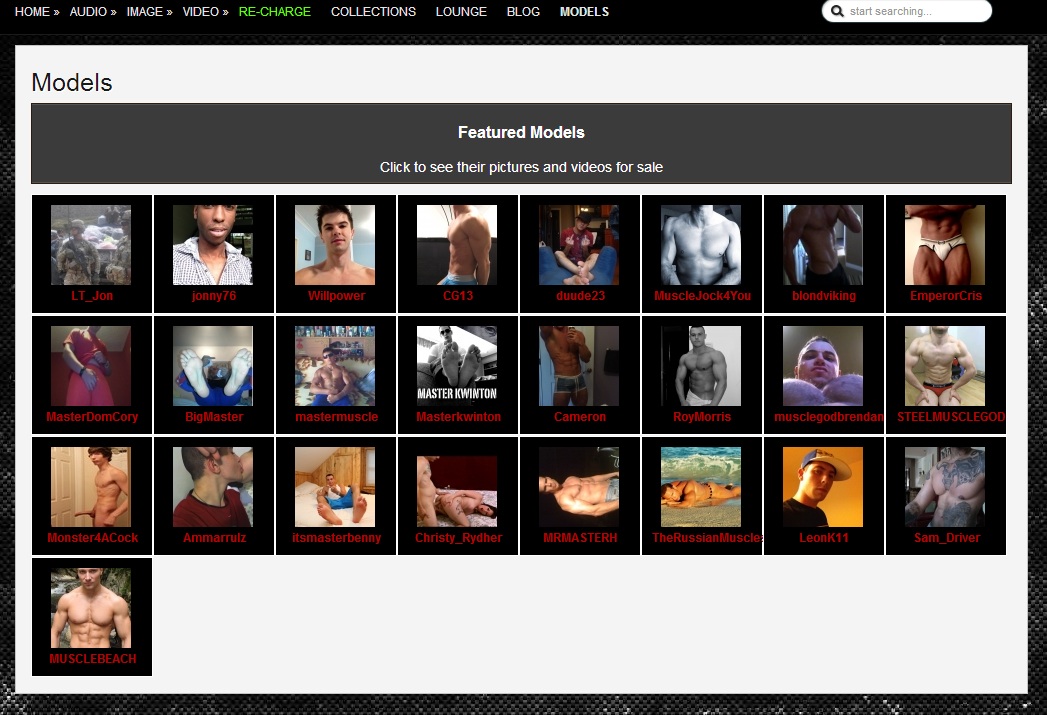 https://www.in-charge.net/sellers/
By clicking any of our models on that page, you can browse his or her portfolio or pictures / videos for sale. Keep the suggestions coming!