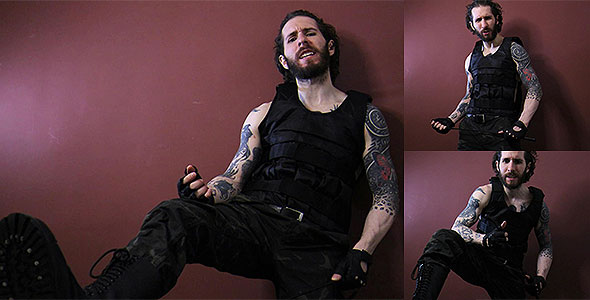 2 New Videos – Master Alex is disappointed that you're begging to be let out of chastity. This cruel alpha wants you to think about all of the reasons you went into chastity in the first place. Think about it while you stare into Master Alex's hypnotic eyes as he dangles the keys in front of you demonstrating how easy it is to unlock you if he wanted to. The idea of making you suffer in chastity pleases Master Alex more than anything. Not only will Master Alex keep you locked in chastity but he'll also lock you in his sex dungeon behind thick steel bars. You'll be completely at Master Alex's command and he will use you as he pleases. Luckily for you, the bars of the cage are just wide enough so he can push his thick, juicy cock through for you to worship. Make sure to suck his alpha dick good enough because you might not get anything to eat for a while as you're locked up. This is your new life as Master Alex's caged slave pet.
---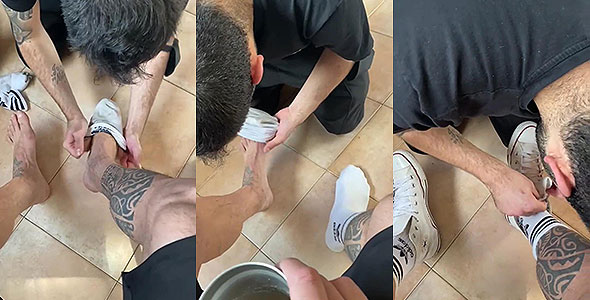 3 New Videos – As KingMaster gets ready to go to the gym, he asks his personal slave to prepare his gym attire for him. KingMaster makes his slave put on his socks for him. The slave awkwardly fails so KingMaster has no choice but to slap the slave over and over again. The slave is then tasked with putting his masters shoes on but can't tie them properly which means more slapping.
KingMaster's mistress gets a chance to use her slave for an intense ballbusting session. The slave puts his hands on the wall with legs spread and she begins to kick him in the balls over and over. Afterward the punishment continues as the slave gets on the ground on his knees and even all fours for more kicks to his nuts while the Mistress laughs at him. As a reward for being a good boy, the slave gets to sniff and lick his Mistress' feet at the end. In another real time session, the Mistress wants to amuse herself so she invites over a slave for a spanking session. The slave begins by worshipping Mistress' wonderful feet. Afterwards she pulls out her riding crop and makes the slave get on all fours. The Mistress sits on the slave's back and begins spanking him repeatedly with her riding crop. The painful spanking ends with a reward of allowing the slave to get trampled and stepped on by his Mistress like he's a doormat.
---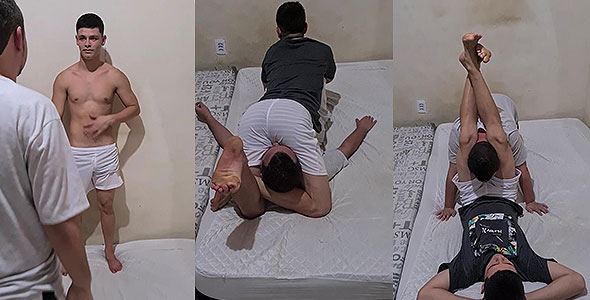 5 New Videos – Ikagura submits to another dom for a rough choking domination realtime. Ikagura lays down on the mattress while this dom straddles him and locks his legs around Ikagura's neck. With his ass in Ikagura's face, the dom chokes his slave until he thinks the slave had enough. This session is followed by some foot worship from Ikagura. The obedient foot slave serves and worships his master's feet. Ikagura takes as much of his master's foot in his mouth as he can and gags on it. In another new upload, Ikagura serves a different master while getting choked out. This time the master ignores his slave to play some video games. However, the dom keeps Ikagura locked between his legs in various headscissors to choke out his slave while gaming.
Ikagura can't get enough of the choking domination from his masters. In the next clip, Ikagura is locked in another headscissors by a dom and choke out. Ikagura struggles under this dom's tight powerful squeeze and begs for mercy. Afterwards Ikagura is tasked with cleaning master's feet like an obedient foot slave. Ikagura gets on the ground to suck and lick his master's big superior feet. Ikagura shows his dom what a truly devoted foot pig he can be to him.
---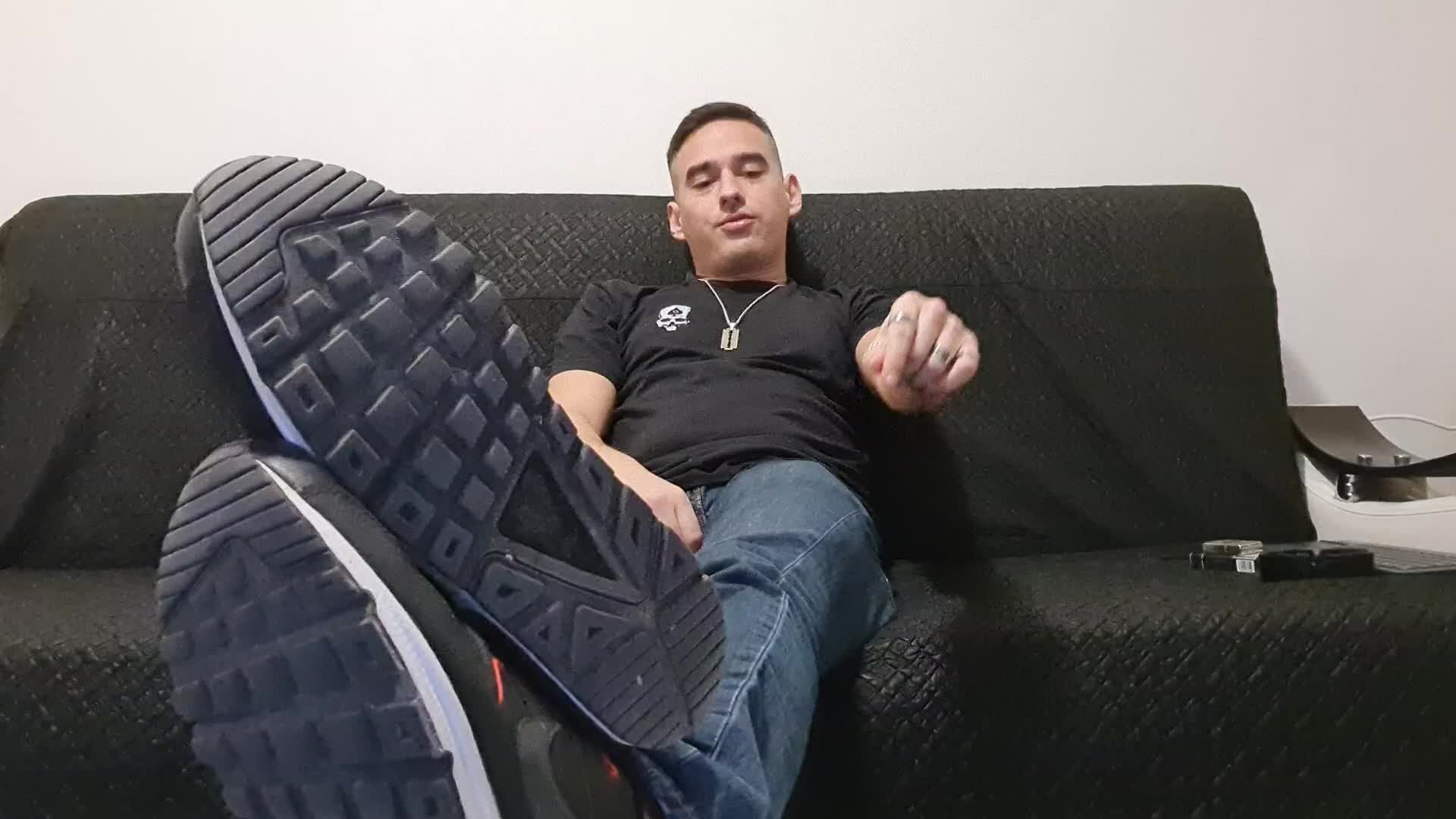 1 New Video – AlfaPrimal is back to see how much of a sneaker loving faggot you are to him. Get down to your rightful place at your master's feet and serve AlfaPrimal. This arrogant alpha will completely verbally abuse you as he instructs you on how to serve his Nike sneakers and big alpha male feet.
---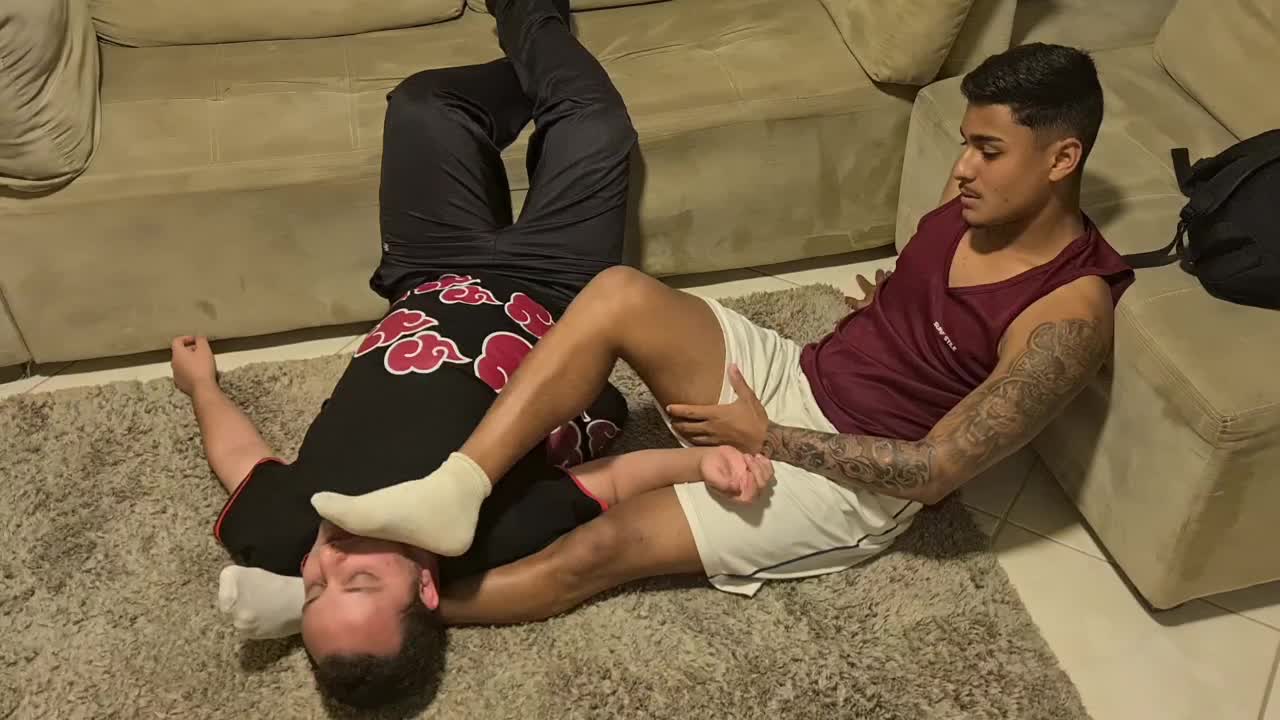 2 New Videos – DanielSlin just got back from a soccer match and his feet are extra sweaty and in need of some foot worship. Slave Ikagura gladly offers his services to suck on Ikagura's sweaty socked feet. DaneilSlin gags Ikagura with his smelly socked feet while he sits back and relaxes. To further use his slave in another realtime, DanielSlin locks in a headlock on his slave for his amusement. DanielSlin always gets enjoyment out of choking slaves and asserting his dominance over them. Ikagura begs for mercy but DanielSlin has none to give when locking the slave in a headlock.