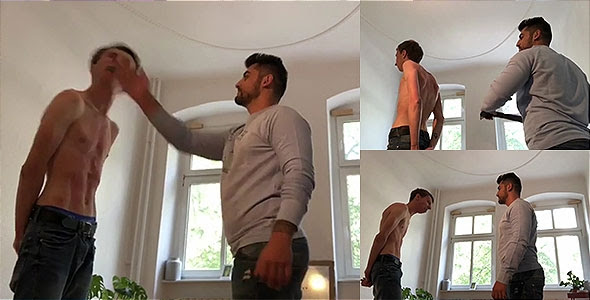 1 New Video – SlavesSeeker can't get enough of abusing and delivering hardcore punishment to his pathetic slave. This latest clip is another video of SlavesSeeker abusing a slave with his belt and bitch slapping the faggot's face until he cries like a bitch. Even though the faggot is crying and begging for mercy, he'll keep coming back for more and more hardcore punishment in the future. This is what the faggot craves and it's what you crave. Download it now
---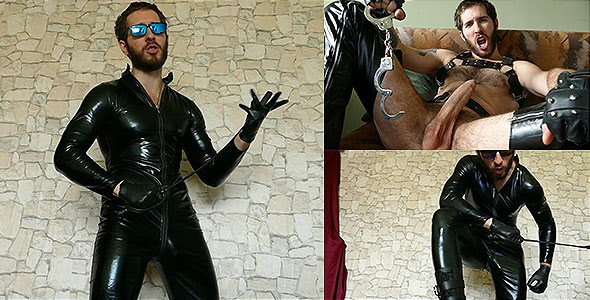 2 New Videos – You need to be locked and denied. Master Alex will tease you until the breaking point until you're dripping constantly and can't take it anymore. Your cock belongs in a cage. It's time to show your Master and Keyholder what a good little chastity slave you are. Hand Master Alex the key! Let him lock up your manhood. Only Master's cock matters. The only way you are allowed to spurt that little load is when Master Alex's monster dick is breeding your ass. This dom will bend your mind to his will. Make you so desperate to obey that you will crawl on your hands and knees to present the keys to your cage. Master Alex is getting inside your brain. You won't even want to touch yourself after this. Your chastity training is going to be absolute. No release until Master Alex allows it. Take five deep breaths and strap yourself in. Master is going to fuck your mind and lock your cock in chastity.
Another hot day outside and Master Alex loves to go barefoot. Especially since a good foot fag is always near to clean the sweat, dirt and mud from his soles. This day Master Alex is feeling particularly nasty and humiliates you, spits on you and presents you the middle finger while you grovel beneath him. You are so pathetic and drooling for even his dirty feet that he decides to ignore you while you stare and lose your mind over his awesome giant, smelly feet. Are you going to be the hungry foot fag crawling towards him today?
---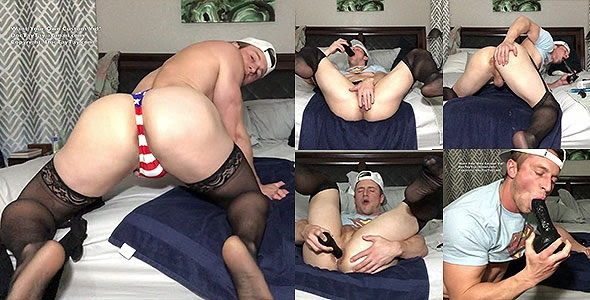 1 New Video – Did you enjoy Taylor's "Pound My Pussy" video? Because here comes part two! This part contains another hour of submissive booty play from Taylor. This muscle stud dresses up and shows off his sexy body in skimpy lingerie and panties. The dirty talk to Daddy is turned all the way up the entire time. An array of booty play with different toys and positions that shows off Taylor's athletic bubble butt throughout the hour long video that will leave you speechless. Expect plenty of dildo sucking. Don't be surprised if you suddenly feel like your dick is out and in the middle of the action. Taylor makes you feel like you are right there with him. If the idea of a hot, straight stud begging to get fucked is up your alley, then jump on this one NOW!
---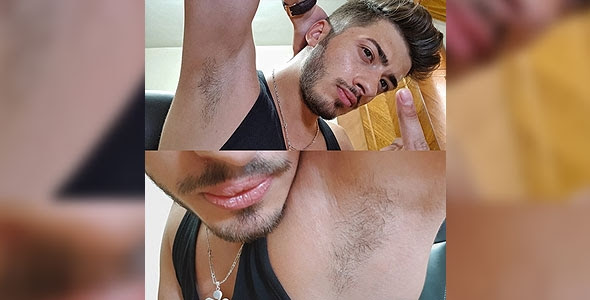 1 New Video – As requested by many fag slaves, MasterF shows off his armpits for an armpit sniffing and verbal abuse session. Throught this video clip, MasterF orders you as his loyal faggot to sniff his hairy and sweaty alpha armpits. Do as you are told and get your face and tongue in his sweaty, musty armpits to lick his alpha essence. MasterF will continue to order you to lick and clean every drop of sweaty from his alpha body.