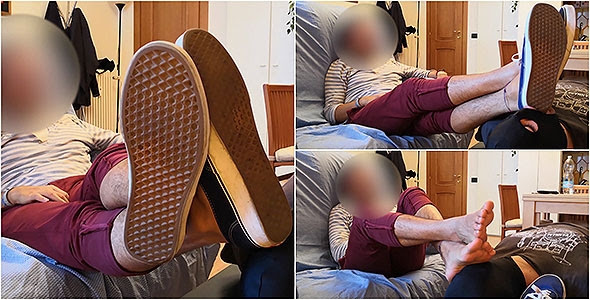 6 New Videos – This masked slave begged to serve as Master Marco's footstool while he watches a football game on TV. However, the fag has to pay for such an honor at a per minute rate that is considered fair by Marco. The more this alpha dom relaxes as he enjoys the game and ignores the faggot, the more he will drain from that stupid subhuman slave. Marco can't believe how pathetic the fags can become when they face his wonderful big feet. The slave lays helpless on the table, Marco uses the slave's face as a footrest as he watches the football game. This alpha master puts his huge size 46 EU (13 US) sneakers and barefeet on the faggot's face without any care as he stays comfortable using this slave. Marco lets the slave lick the bottoms of his feet and sneakers while being totally ignored. Marco then places his heel into the fag's mouth, crossing his feet and relaxes. The slave's dignity is wiped out as he is turned into a mere paying piece of human furniture. Marco enjoys letting his huge sweaty feet air out on this human footstool's face. The fag can't help but inhale the smell of Marco's sweaty feet.
---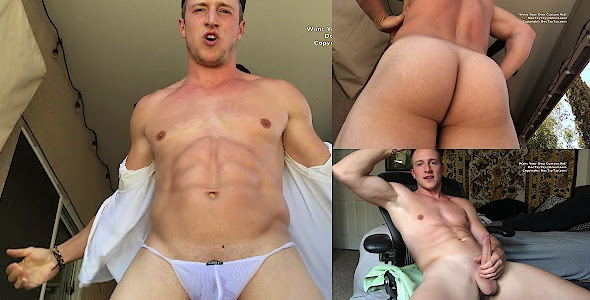 1 New Video – Take in plenty of eye contact in a video that starts outside with a slow, sexy striptease, body tours, and ample dirty / degrading talk about how badly you must want Taylor. It ends with a wet t-shirt that simply has to be ripped off (slow-mo included of course). This party moves to the bedroom and finishes with an awesome cumshot that will leave you begging for more from this alpha.
---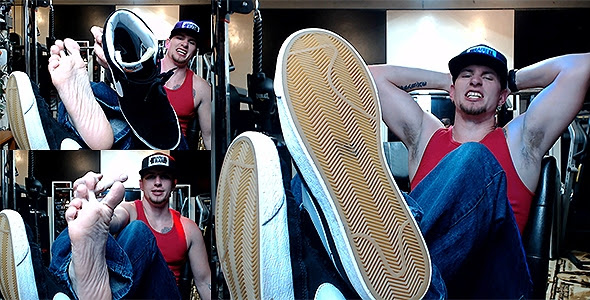 1 New Video – Feet, intox, and control. All of the dominance that you crave from your veteran All-American CashMaster. SirKraze has been in your thoughts for years and you keep craving to be drained like an obedient cash piggy bank. In this latest video clip, SirKraze shows off his smelly sneakers and commands you to sniff your poppers until you're mindless and your head is spinning. You'll serve completely at this alpha's feet and endure all of the fag humiliation he gives you with muscle worship, popper instructionals, clouding control, and more.
---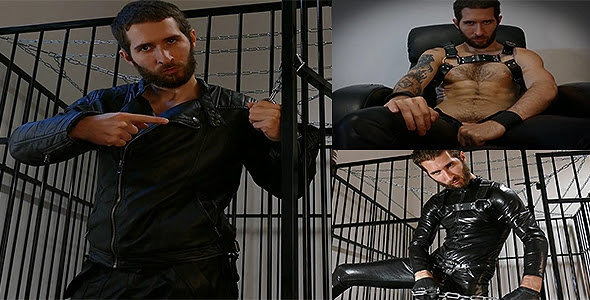 1 New Video – Full hypnotic BDSM mindfucking and more at the hands of Master Alex in his latest video. Master Alex gets inside your head with his amazingly magnetic voice. Welcome to Popper Slave Prison. Remove your clothes and get ready to be inspected upon entry. In here you will have only one purpose, sucking and taking the cocks of hard alpha males. If you satisfy them, you will be given your daily dose of poppers. The only food you will receive in slave prison is the cum that shoots out of the men you pleasured or who fucked you. And drinking is limited to piss, which you will be given when on toilet duty. The better you perform, the more poppers you receive. Take deep hits and enjoy the rush. You will be taking a lot of big dicks. If you do not behave well, you shall be punished!
---
4 New Videos – Str8ThugMaster is checking out some naked babes in Playboy magazines when his loyal faggot foot pig can't help himself and begins sniffing his master's stinky black socks. Str8ThugMaster rubs them on the slave's face, shoves them in his mouth, and laughs at him throughout it all. Later, the fag finally earns his master's big cock. Continuing on with the foot worship, Str8ThugMaster received a script from a slave about the positions he'd like to see this straight alpha's feet in during a real time session. Horny slaves loves straight male feet, especially on their faces, feeling those soles rubbing hard into their faggot faces.
After watching these videos from Str8ThugMaster, you probably have dreamed of sucking his big cock for years and love watching him let slave's lick his ass and suck his dick. Now is your chance to worship this straight stud in a solo video of him showing off everything you've fantasized about. But if you crave seeing a slave worship Str8ThugMaster, then check out his latest video where he makes his slave drink his piss and suck his dick. Str8ThugMaster tells his slave to rub and smell his stinky feet first and then puts on some straight porn and starts jacking his big cock. The slave then is instructed to lick his master's balls and suck his dick. Loud deepthroating, gagging, and choking sounds begin as this eager cock sucking pig devours every inch. Later, Str8ThugMaster pisses in a funnel and the pig slave drinks it all down.