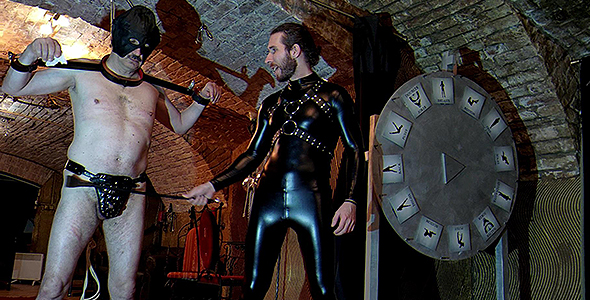 3 New Videos – Master Alex delivers some punishment roulette to his bound slave. There is no hope for this slave's predicament as Master Alex is in a particularly sadistic mood, ready to inflict serious punishment and discipline depending upon what the roulette wheel displays. The slave is left broken and barely standing as he begs for mercy by the end. Later Master Alex wants all of his sex toys to be cleaned. This leather dom puts his slave's head and hands in a bondage stock, making it extremely difficult for him to perform his cleaning duties. But, Master Alex has a sharp leather whip and a riding crop to help the slave stay motivated. After such an intense session, some slaves may need BDSM aftercare. Master Alex decides to share an aftercare video for those experiencing sub drop or are having difficulties accepting their desires. This video if a fully positive aftercare clip for those slaves feeling shame, guilt, or loneliness.
---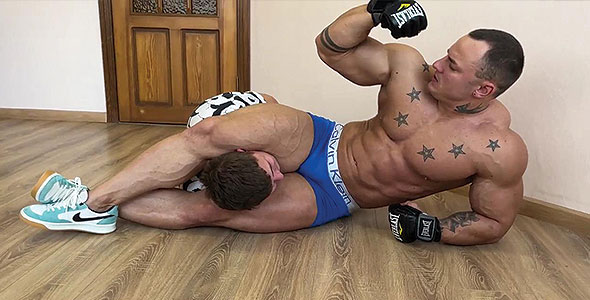 3 New Videos – A long headscissor session with the Punisher is in store for this sub. The Punisher shows off his massive muscle power as he chokes out this beta boy. Throughout the clip, there are various outfit changes so you can see the Punisher in a variety of wrestling gear and underwear as he chokes his sub. In the next clip, Big Alpha has a go at choking out a sub. Big Alpha dominates Gio repeatedly in a series of headlocks totally submitting him. Gio is no match against the barbaric strength and power of Big Alpha. In a solo clip with Big Alpha, he shows off his muscle ass in a jockstrap as he flexes. This muscle God also verbally dominates you throughout the clip as you gaze at these close up shots of his ass and crotch. Submit and worship this stud's massive muscles.
---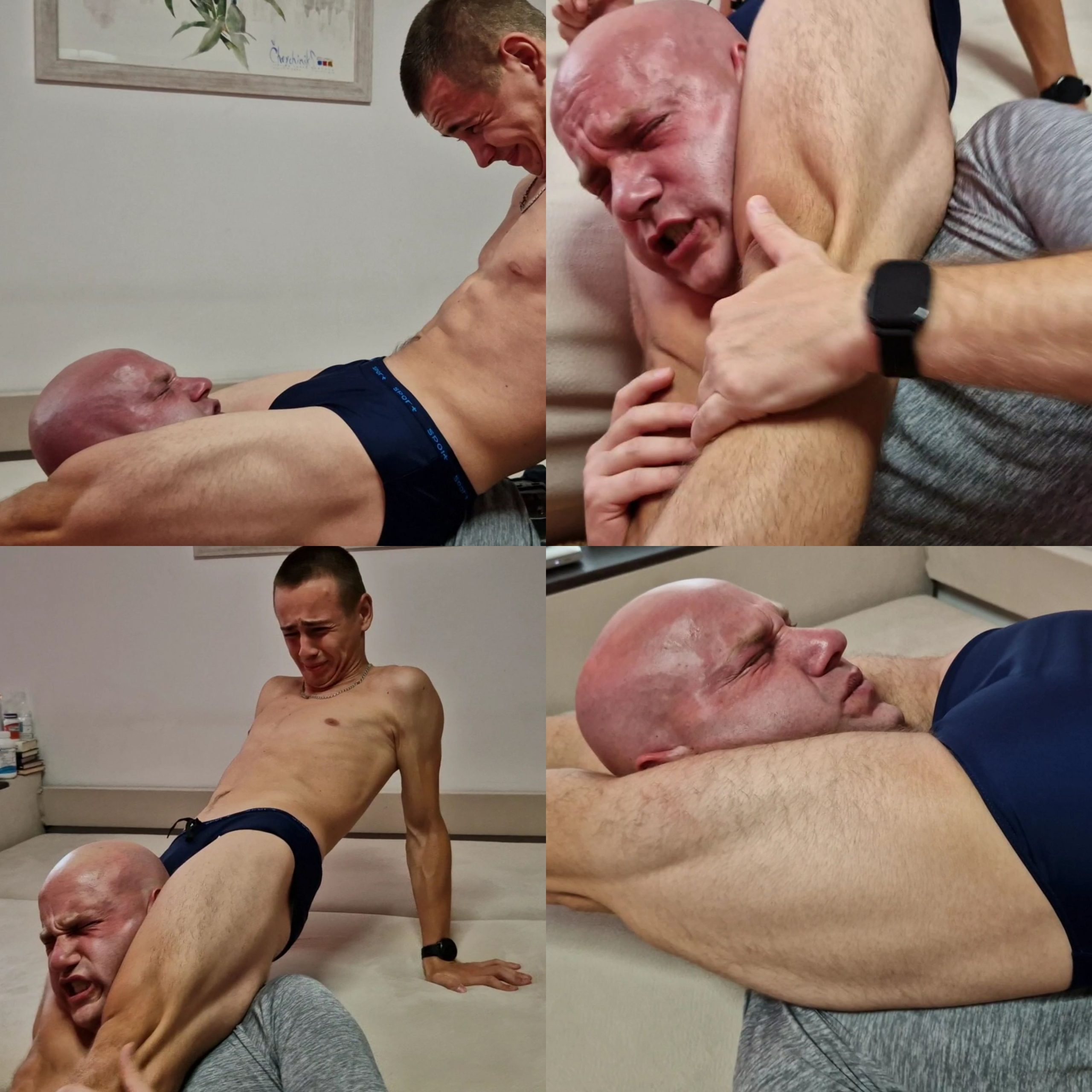 1 New Video – ElliotScissors locks his slave into a real merciless headscissors in his latest domination clip. The poor slave panics and quickly submits. However, his tap out doesn't help him from the full power of Elliot's muscular legs and strength.
---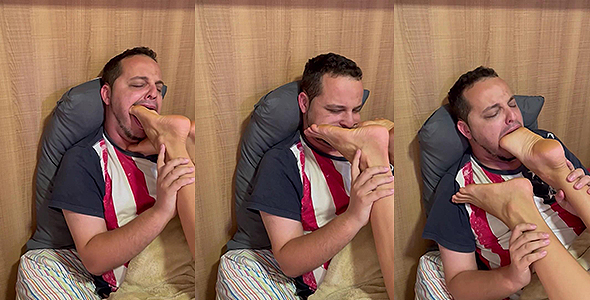 4 New Videos – Slave Matt is gagged by Master E's feet in their latest real time session. This obedient foot slave sits back while Master E forces his feet into the slave's face and mouth. Slave Matt sucks on and licks this alpha's toes and soles to show his obedience. Afterwards, Master E chokes the slave with his feet. Slave Matt is pinned down on the mattress as he looks up at Master E. Master E then smothers the slave's face with his foot before proceeding to choke this slave with his big alpha male feet.
In another real time session, Slave Matt meets up with Master J for some jiu jitsu domination. Slave Matt is choked out and dominated in various chokeholds by this alpha. Master J humiliates and beats down on his slave to show his superiority. As a reward for being such a good human punching bag, Master J lets Slave Matt worship his feet. Slave Matt assumes the position and begins sucking on, licking, and gagging on Master J's feet. This foot sub will do anything his masters demand to show his total obedience and submission.
---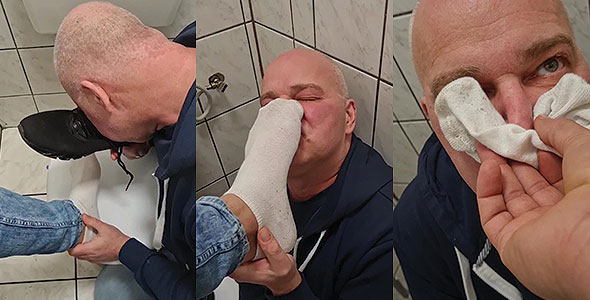 2 New Videos – Master Berlin's slave must sniff and lick his feet in a bar bathroom in Berlin. This slave doesn't hesitate and does anything Master Berlin says. The sub foot fag sniffs his master's shoes and socked feet. Later, Master Berlin takes off his socks and covers the slave's entire nose and mouth to inhale his master's scent better. This past Christmas, Master Berlin gave his slave the gift of dirty feet to worship under the Christmas tree. This submissive homo slave must clean and sniff his master's dirty feet. Afterwards, Master Berlin rewards this sub with something to drink to wash down all the foot grime he swallowed.