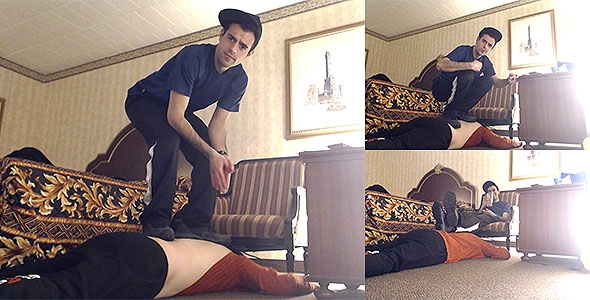 1 New Video – Master Mark gives his cash slave exactly what he deserves. Instructing the weak faggot to lay on the ground, Master Mark stomps on and walks all over the slave. This weak slave deserves nothing more than to be the ground that this alpha walks all over. Imagine getting the opportunity to feel Master Mark towering over you and walking all over you like this slave.
---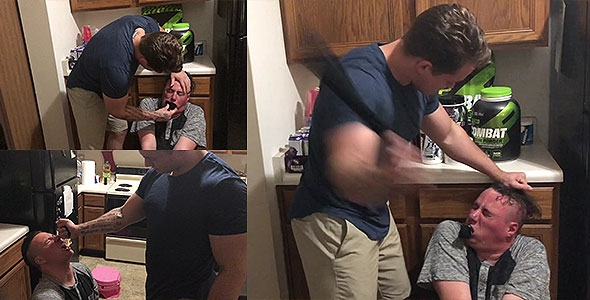 3 New Video – The Fag Butler was feeling a bitch parched after all the chores which Master UltimateGod had him doing around the house. So this alpha master decided to reward his fag with his favorite, Faggot Sock Tea. Watch the queer struggle with Master Ultimate God's alpha foot taste as he drinks this scalding hot tea. Afterwards watch as Master Ultimate God and his alpha friend abuse the faggot with cigars. These alpha men chill out on the porch and discuss how much money they've made draining slaves this month. These two straight alpha males burn the faggot with cigars. See this faggot squirm in pain and be put in his place.
---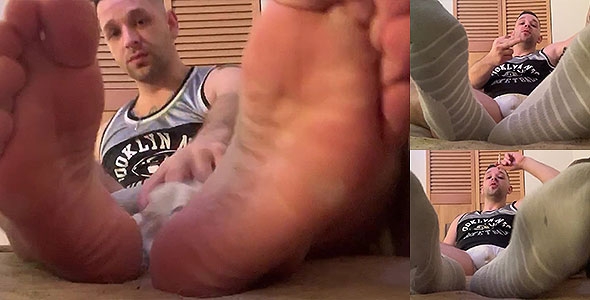 4 New Videos – Come be at Master Big's feet. This alpha sits back and relaxes while you place your tongue and nose up against his perfect superior feet. Take on your role as a beta boy foot slave to this master. After you've served his feet, break out those poppers and begin sniffing them hard. Gaze at Master Big's huge alpha bulge and completely submit as he verbally abuses you. You'll never get the chance to worship his superior straight bulge so keep frying your brain.
After sniffing those poppers, get down on your knees and sniff Master Big's feet. Planting his feet right in your face, you'll have no other option but to submit and serve his huge jock feet. Look up at his alpha bulge while you're down there worshiping his feet too. Master Big wants you to be weak, on your knees admiring every part of his perfect feet. Kissing, rubbing, massaging and doing everything for those soles. Be his foot slave 24-7.
---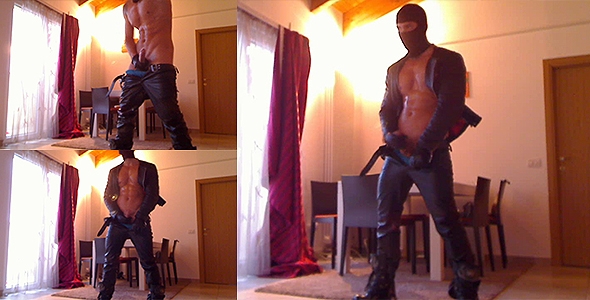 3 New Videos – Master Michael is a horny motherfucker. Open your faggot mouth and eat all of his alpha cum in this 20 minute video. This masked leather God is clad head-to-toe in leather as he makes you feel like a weak faggot in front of him. Later this leather dom heads to the bathroom to stroke his superior thick cock. This alpha knows that a cunt like you drools over the things you cannot have. Sit there and be obedient as you sniff some poppers and stare at what a real man's dick looks like. This faggot in this real time session with Master Michael has been abused and used. The fag gets dragged into the bathroom and ordered to get naked so he can start begging for his master's piss. This leather dom pisses all over his faggot and in its mouth.
---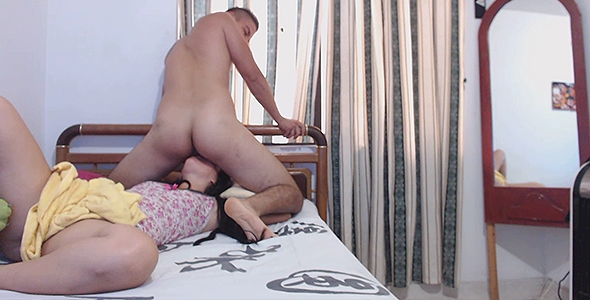 2 New Videos – DavidWar loves extreme kinks and this time is no different. Getting his sexy girl to come over, DavidWar makes this girl lick his ass. This muscle jock just sits right on her face and lets her lick and worship his muscle ass. After you watch this alpha get his ass worshiped, watch him fight against a girl. DavidWar gets into a wrestling fight against a trans girl to see who is stronger.