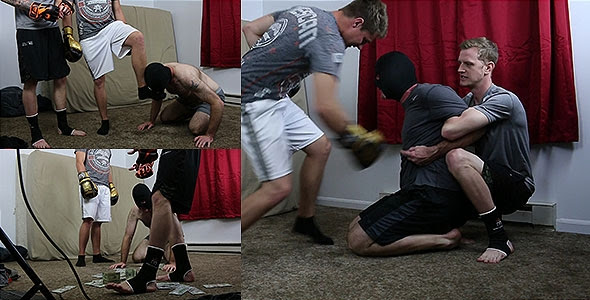 2 New Videos – Findom MasterBrad and his friend do a real time meet with a cash fag who craves to be beat down by 2 alpha masters. In this 8 minute video clip, MasterBrad and his buddy put on boxing gloves and lay into the weak submissive gay slave by body blows and even get in some kicks. They beat down the fag forcing him to fall to the floor. Later on, the cash slave makes sure to shower both of these cashmasters in money as he crawls on the floor at their feet. He then kisses their alpha feet after taking a beating and giving these straight alphas everything they deserve.
MasterBrad also has a new video for foot fags. Get on your knees and worship MasterBrad's black socks. MasterBrad wore these dirty black ankle socks all day while working out and doing sports and needs to take them off. He takes off his socks to show how dirty, sweaty, and rank his feet are after wearing these socks all day. His soles and toes are covered with black link from his socks. Come and lick his superior dirty feet clean, fag slaves.
---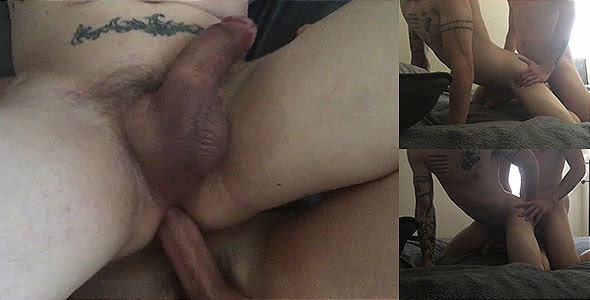 1 New Video – DillonAnderson is on the hunt again for a sexy hookup. In this video clip, Dillon Anderson hooks up with a hot sailor. While on the hunt, Dillon Anderson found a cute sailor visiting the area and asked him over to pound him for a good bit. Dillon Anderson sucks this sailor's big cock before riding him. Once riding his big dick, they switch it up to doggy style before this hunky sailor shoots his load inside Dillon Anderson's tight ass. There are plenty of closeups of the bareback fucking.
---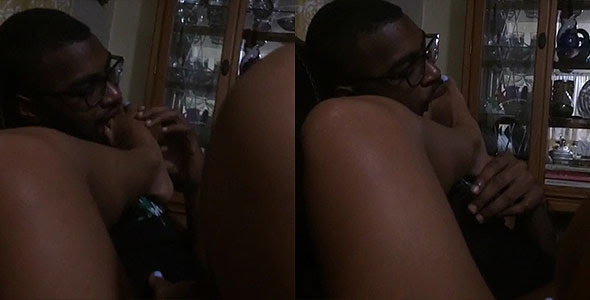 3 New Videos – InterracialDomCouple are one of the newest sellers on In-Charge. Obviously from their name, you can tell they're an interracial couple into domination and BDSM. In their first clip on In-Charge, the black bull alpha in this relationship sucks on his white queen's toes in this short toe sucking video clip. They also have uploaded a short 3 part series of the black alpha stud eating his sexy girl's ass. Seeing a black alpha male with a white women is a huge fetish for many cuckholds who fantasize the woman as being their wife. Imagine walking in on your wife doing all of these things with her black lover.