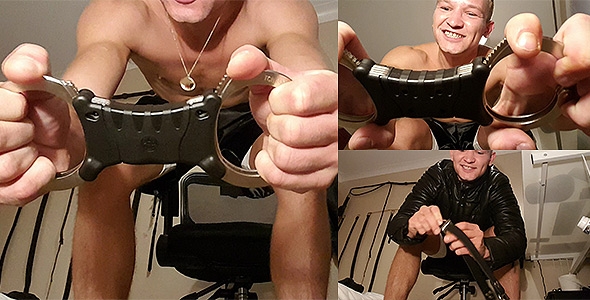 3 New Video – MasterGary is here to handcuff you and make you worship his muscles. While wearing a shining puffer jacket and boxing shorts, MasterGary instructs you to worship his alpha body. Throughout the video he talks about gagging and cuffing you in person. After that session, you should be ready for some popper intox while worshipping MasterGary's navy socks. Laying on his bed, MasterGary props his feet up to the camera and makes you sniff his socks right after you sniff those fresh poppers. Getting up close and personal, MasterGary then takes the socks off and makes you stare at his big alpha male feet while you fry your brain on poppers.
Now pull out your gas mask for even more intox abuse. Grab your strongest bottle of poppers and get fucking wasted for your alpha master. MasterGary plants his socked feet right in your face as you inhale your intense poppers through a gas mask. Lose all control and hand over everything to this alpha cash dom.
---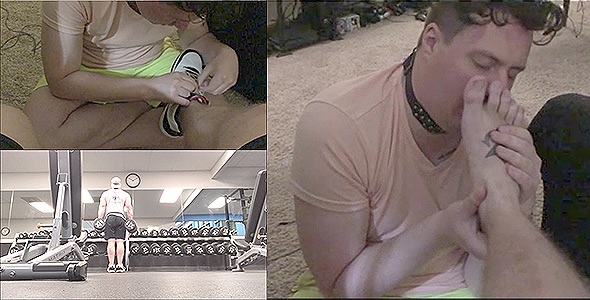 3 New Videos – MasterUltimateGod's Fag Butler begged him to workout sockless at the gym and let him worship his alpha feet afterward. MasterUltimateGod happily obliged and did his intense workout without socks, just wearing his sneakers to get his feet extra sweaty smelling. Upon returning home, his pathetic Fag Butler gets off on the scent of a real man as he sniffs his master's sweaty barefeet. The real time session is continued in part two as the queer worship his master's smelly feet. Getting his fag on the ground on its back, MasterUltimateGod steps all over the fag and rubs his feet all around the fag's nose.
After all of that foot service, the Fag Butler gets a nice reward of his master's piss. The Fag Butler is rewarded with a large glass of his master's superior alpha piss which he gladly swigs down in a fast gulp.
---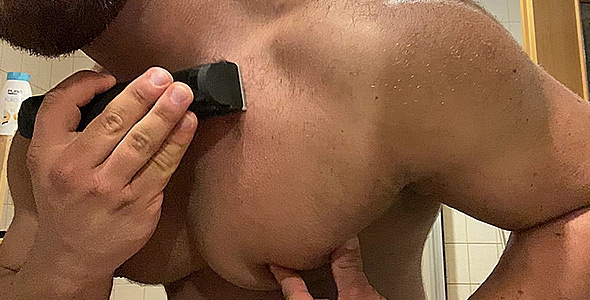 2 New Videos – Have you ever wanted to see how a Master shaves? Watch as Flexgod shaves his chest. This muscular alpha oozes testosterone and likes to stay well groomed. That's why he has to shave often. But before he shaved, Flexgod has a very hairy chest in this next video. In this particular video, Flexgod threatens to tickle torture his slave. Imagine being shackled down and restrained as this muscular alpha tickles you nonstop. No where to run, just enduring endless tickling as you beg him to quit.
---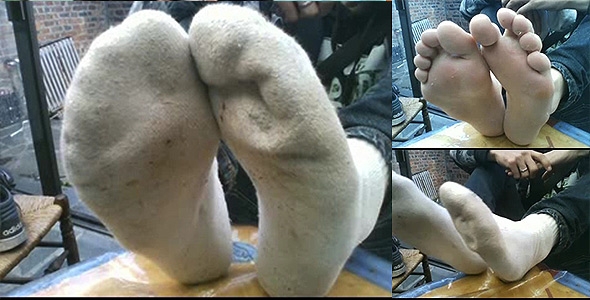 2 New Videos – Webcam socks has two more videos of alphas showing off their feet. In his first upload, a straight guy in white socks relaxes as he shows off his feet to the camera. Eventually this straight stud removes his socks and shows his barefeet. Similarly, in his second video upload this week, another straight guy shows off his barefeet to the camera. While texting on his phone, this straight man just lets you focus on his feet and nothing else.
---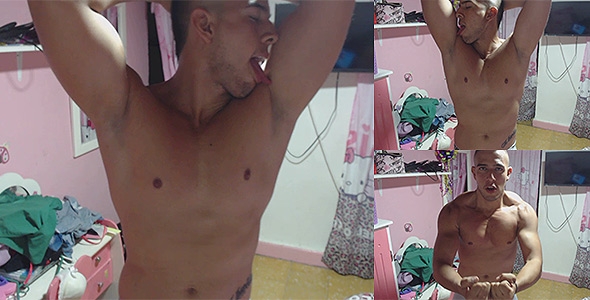 1 New Video – DavidWar shows off his ass and asshole in his latest video. Licking and smelling his armpits to send you in a frenzy, Davidwar knows how to tease you and make you want to worship every inch of his muscular body. See how long you can last as DavidWar gives you nonstop teasing in this nearly 25 minute video clip.