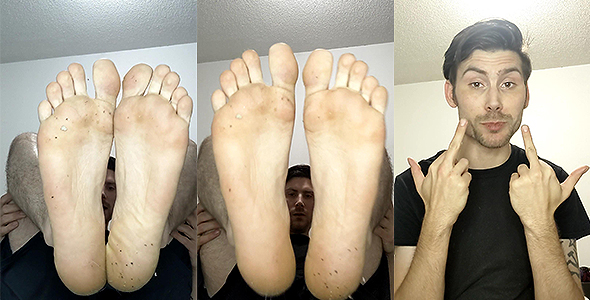 1 New Video – CashMasterTrey wants you to become a zombie for his feet. Go totally mindless and completely obey every word this dominant alpha tells you. When you zone out to CashMasterTrey's feet, all you'll hear are his words describing the pyramid that is the male hierarchy.
---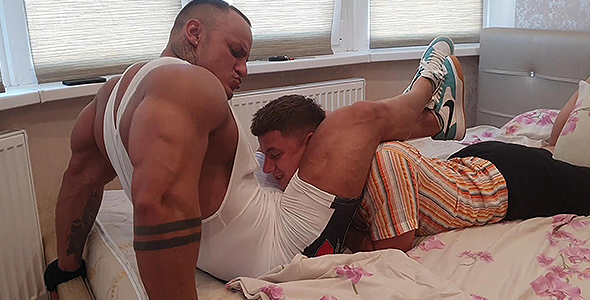 3 New Videos – This huge muscle monster goes by the name The Punisher because of how he punishes inferior men. Wearing a white wrestling singlet, The Punisher wraps his muscular legs around this boy's head and totally torments him. Watch the punishment and abuse this weak boy suffers from this muscle beast. Later he uses his big biceps to choke out his victim. The Punisher's biceps are as big as this weak boy's head. Once he locks in the headlock, the victim's head practically disappears from the sheer size of this muscle monster. The punishment doesn't stop there as this muscle dom dishes out some wrestling domination. The monster bodybuilder abuses this weak boy with his muscles and strength. Locking his huge treetrunk legs around the boy's head, The Punisher squeezes the sub's head as it's pressed against his massive bulge.
---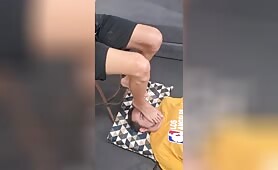 5 New Videos – Slave Matt services Master J's feet in this latest real time video. Laying on the ground and looking up at his master, the slave gets his face smothered in alpha male feet. Slave Matt services and licks his master's soles to show his devotion. Afterwards, Master J controls the slave with his superior alpha male feet. Master J treats this slave like a human doormat by walking all over him. The slave is shown no respect and completely trampled. Later, Master J pins the slave's head against a wall and kicks the slave's head to assert dominance. Slave Matt enjoys every second of the abuse because it means he gets closer to his master's feet. The foot slave inhales the scent of his master's barefoot throughout.
After the nonstop foot worship, Master J moves onto physical abuse of his slave. Pinning the slave to the ground, Master J chokes out his slave with his legs and feet. The slave struggles for air and begs for mercy from his master while getting choked out. Master J then moves onto some MMA moves on the slave to further dominate his foot slave. The slave gets the full treatment from Master J from abuse and trampling to kicking and foot gagging. Master J makes the slave quickly realize his place is beneath superior men.
---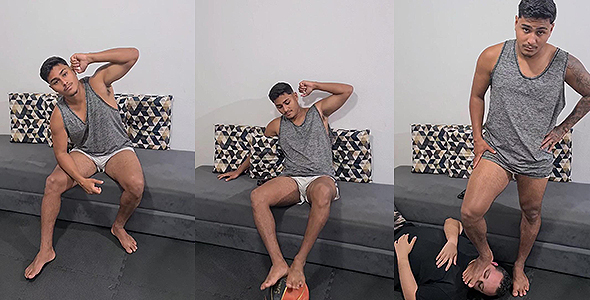 4 New Videos – Master Daniel dominates his foot slave and gets his feet worshiped. The obedient foot slave takes his place under master's feet and gets his face covered by this dom's sweaty jock feet. Master Daniel totally dominates the foot slave and orders the slave to lick and serve at his jock feet. Things get more physical when Master Daniel gags the slave with his hand. Slave Matt endures all of Master Daniel's physical abuse while this jock dom covers the slave's mouth and nose as he chokes him out. Slave Matt panics but endures everything his master gives him as abuse.
If you crave more of Master Daniel then you can worship his body as he flexes and shows off. Drool over this alpha and fully submit to his sheer presence as you accept your own inferiority. Master Daniel flexes his entire body for slave's like you to lust over. Afterwards, Master Daniel gets back to dominating his slave. Starting off by squeezing a basketball with his legs and putting his feet on it, Master Daniel shows what he would do to an actual slave. Then Slave Matt walks in for Master Daniel to actually demonstrate what he just did on that basketball to an actual slave.
---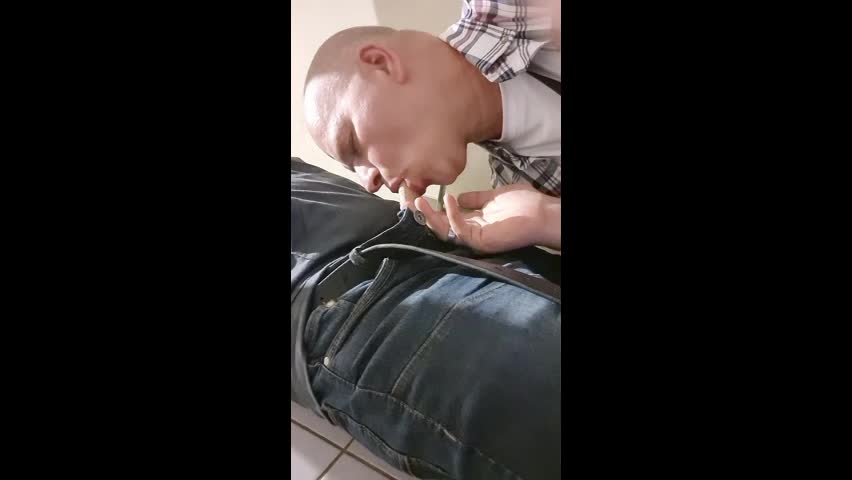 1 New Video – Master Berlin orders his slave to lick his sweaty armpits and service his body. This slave gets so nasty that his takes his master's snot and piss from the tap. There is no limit to this slave's devotion to his master. It even gets more depraved when Master Berlin uses the slave's facemask as his tissue.