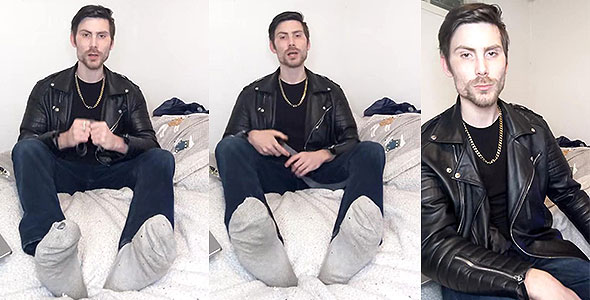 2 New Videos – You don't deserve to breath the straight man's air according to CashMasterTrey as he attacks you in this verbal abuse video. To this dom, you're a creepy pervert who's always been a nuisance to others. Make sure you swallow your fucking red pill of truth like an obedient piggy. CashMasterTrey wants you to put more time towards your addiciton to men as he expands his control over your mind. Once under his control, it is time to worship his pits. CashMasterTrey wants you to get lost in his pits like the dirty creep you are to him. Live for and devote yourself to his pits. Your job as his slave is to wake up thinking about his pits all the way until you go to sleep, then continue to dream about his pits.
---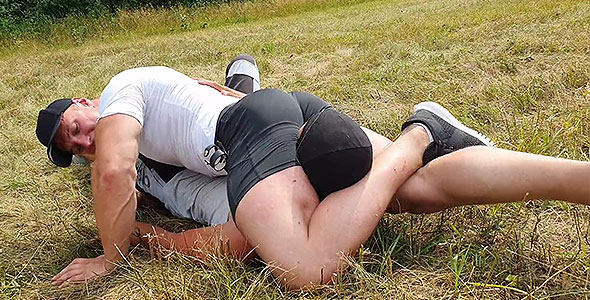 2 New Videos – Big Alpha caught a thief stealing from his car and decides it's time to offer up some brutal punishment. Once Big Alpha gets the thief in his grasp, the thief has no where to run. Big Alpha delivers a savage beat down and chokes out this masked crook with his huge alpha muscles. In another muscle beat down clip, Big Alpha shows off his strength as he dominates another jock named Valentin. Valentin comes into the gym feeling energetic and full of himself until he starts wrestling up against Big Alpha. Very quickly, Valentin learns he is no match for this hugely muscled man.
---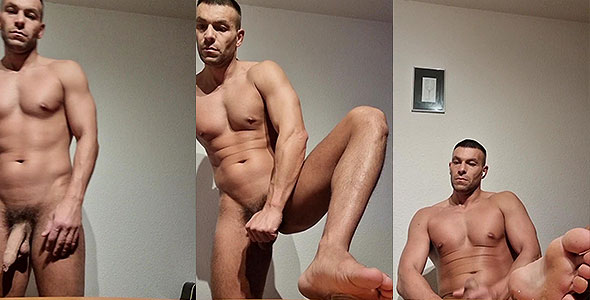 1 New Video – Drool over this nearly 7 minute video of King Luca's superior alpha cock. You can worship at this findom's feet while looking up at his big uncut dick. King Luca's superior alpha dick should be your only fixation in life. Finally at the end, you can watch him bust a load.
---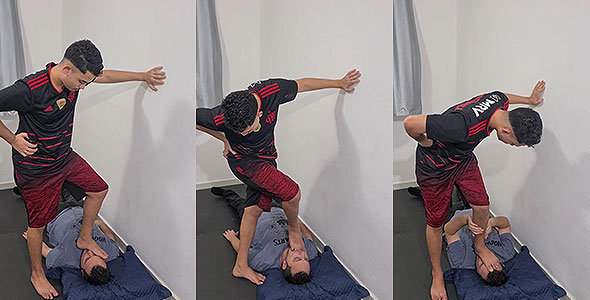 5 New Videos – Master CH loves trampling inferior slaves. In this real time meet, Master CH pins Ikagura to the ground and uses his face like a doormat as he walks all over and tramples the slave. Ikagura feels Master CH walk all over him and treat him like an object. After the trample domination, Master CH chokes out his slave. Wrapping his legs tightly around Ikagura's neck, Master CH chokes out Ikagura until he's begging for mercy and asking for air. Master CH ultimately will decide when his slave deserves mercy in the end. The choke domination continues when Master CH locks his arms around Ikagura's throat in a variety of chokeholds. Showing this slave who's boss, Master CH asserts his dominance when he clamps the various chokeholds on tighter and tighter around this slave's neck.
With the next real time meet, Ikagura meets up with Master J to get beat up in a boxing match. It's obvious before the beat down starts as to who is going to win when Master J starts pummeling this slave with rights and lefts. Once Ikagura falls to the ground cowering, Master J stomps all over him some more and tramples the slave declaring himself the winner. This boxing beatdown continues when Master J owns Ikagura some more. Getting him off his feet, Master J punches Ikagura around like he's a human punching bag. Ikagura does his best to block the punches but just gets beat up even more in the end.
---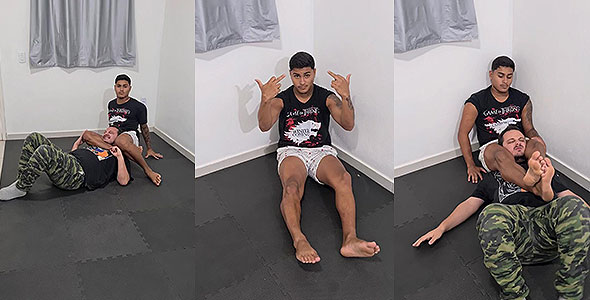 2 New Videos – DanielSlin shows off how he dominates a slave in another one of his slave abuse videos. In this 7 minute clip, DanielSlin grapples with his slave in a wrestling match of sorts before he begins choking out the slave and locking him in brutal submissions. The slave writhes around in pain and whimpers for DanielSlin to ease up but there is no going easy with DanielSlin. After he's done, DanielSlin wants you to worship his muscles. Doing some solo flexing, DanielSlin flexes for the camera and shows off his power. Imagine getting choked out between his arms while getting dominated as you watch.