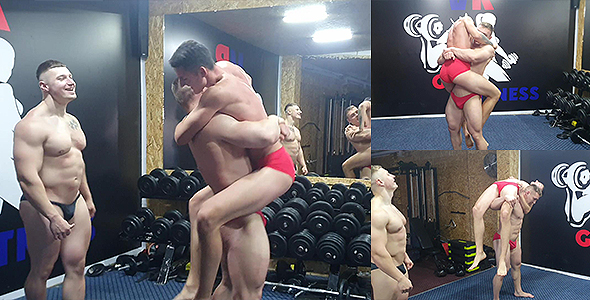 2 New Videos – Big Alpha and Romeo take turns dominating this boy in the gym. The two muscled alphas lock the weak, scrawny boy in various tight bearhugs and muscle holds. Right after an intense workout, these muscle masters have to let out all of that testosterone by beating on a weaker subject. In some one-on-one action, Big Alpha chokes out a weak jock who was admiring him in the gym. If this weak boy wanted to feel Big Alpha's muscle so badly, then Big Alpha will let him feel them while he chokes the boy out multiple time. Big Alpha doesn't hold back when he takes this scrawny boy down to the ground and locks him in various chokeholds with his massive biceps.
---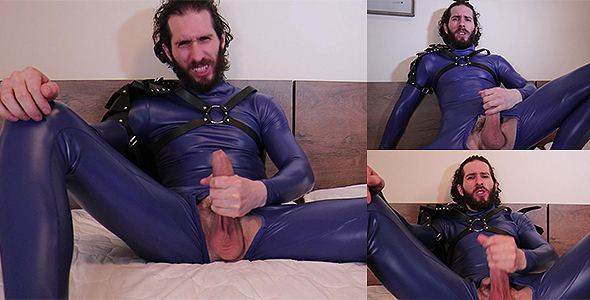 2 New Videos – You've been fantasizing about eating your own cum for a long time. Edging around it's completion but chickening out right when the climatic reality comes flooding in. Master Alex has something special for you in this instructional video. Master Alex is going to encourage you to eat your own cum and swallow every drop. No more holding back or resisting, just obeying and waiting for Master Alex to tell you that you're a good slave boy. After you've obeyed Master Alex, can you go a second round and cum on your face? You love watching cum facial porn and wish you were the bitch getting jizzed on, licking up that salty cum dripping from your face. The time is now to start stroking for Master Alex and obey him as he makes you give yourself a cum facial.
---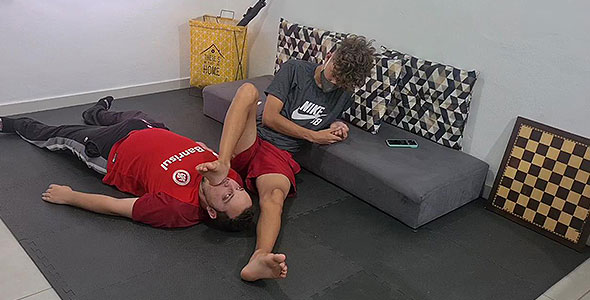 5 New Videos – Master J humiliates and uses his slave for some intense foot worship. Slapping the slave and kicking him around, Master J makes his slave lick and suck on his feet. When the slave doesn't do a good enough job, Master J chokes the obedient foot slave with his foot. In some more abuse from Master J, this slave gets choked out when Master J wraps his arms around the slave's neck. Slave Ikagura knows his place with doms and knows he is to serve as their punching bag for their entertainment. This time is no different when Master J brutalizes and dominates his slave. The choke abuse continues when Ikagura gets choked out between Master J's legs. Ignoring his slave, Master J plays on his phone and texts his friends while he chokes out his weak slave. The slave begs for mercy but that doesn't stop Master J from ignoring him.
Slave Ikagura gets some rough humiliation from a dom when he is forced to eat his master's toenails. Ikagura lays on the ground under his master's foot as the dom clips his toenails. Ikagura is then fed each clipped toenail and gladly munches it down. With another dom, Slave Ikagura endures some rough male feet domination from Master Ch. Master Ch pins his foot slave to the ground and stomps all over him and kicks him around like a toy. Master Ch then demands that his foot slave lick his feet clean to show obedience.
---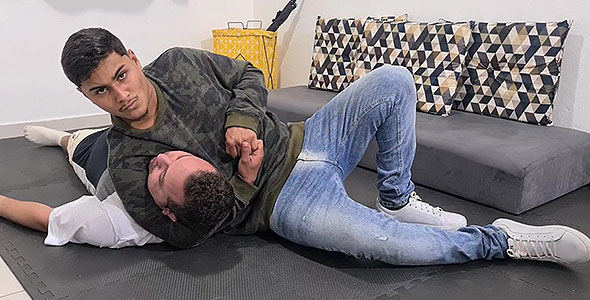 2 New Videos – Master Daniel loves choking out his slave and this time is no different. Getting his inferior slave on the ground, Master Daniel locks his arms tightly around the slave's throat in a rough side headlock. Slave Ikagura begs him to let up but Master Daniel won't stop until the slave is left broken and weak. The intense side headlock abuse continues when Master Daniel delivers even more punishment. This arrogant jock makes his slave submit over and over again to his power. This obedient slave quickly learns his place under Master Daniel's control. To further show that this alpha dom is in power, Master Daniel locks his legs around his slave's neck to choke him some more. Choking this inferior slave, Master Daniel flexes for the camera while the slave gasps for air and taps out.
---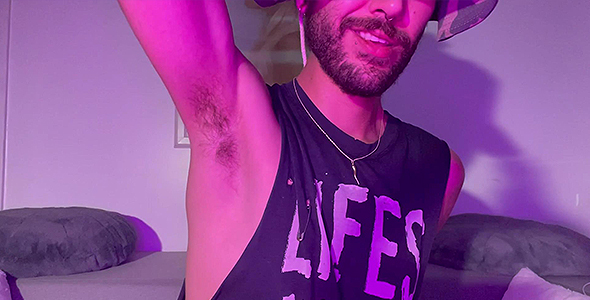 4 New Videos – Everyone has a role in this world and according to Aiden Prettii, your role is to serve him. Swoon over every inch of this findom's body and obey every demand he gives you. All of Master Aiden's slaves identify as "Aiden Sexuals" meaning that their sexual pleasure and preference lies in serving Master Aiden. Once you're done serving at his feet, you can worship Master Aiden's pits. No deodorant, all natural MAN scent. Allow Master Aiden's verbal humiliation to guide you through this experience as you'll quickly become obsessed.
Never trust a giant with a mischivous smile. Master Aiden is all grins as he destroys you like a bug. While you look up at Master Aiden, he will violently tease you with his perfect alpha bare feet. Be prepared for a surprise at the end from this giant. Just like all other videos, Master Aiden knows that you have wet dreams about him all the time. Now you can experience your perfet wet dream watching Master Aiden fuck his hole. Keep edging yourself and goon on repeat as you keep watching Master Aiden work over this dildo.