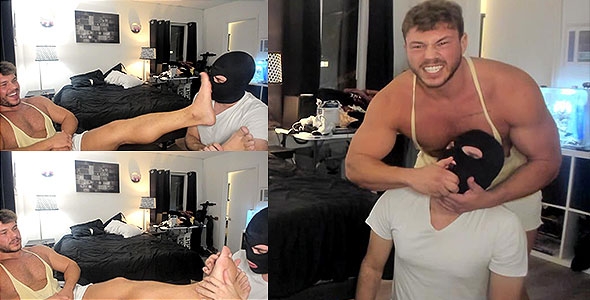 1 New Video – AlphaDerek gives you 9 minutes of him using his foot fag in a foot worship and beatdown real time. The masked faggot does anything for the reward of sniffing his master's alpha barefeet. To get the fag slave more mindless, Alpha Derek forces the fag to get intoxicated on a fresh bottle of poppers in between the foot worshiping. If this slave isn't sniffing the fumes from his poppers, he's sniffing the scent of his alpha's feet.
---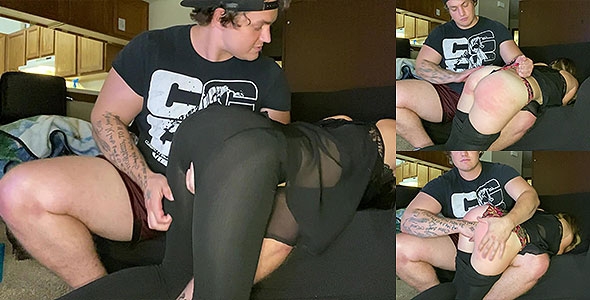 2 New Videos – Watch MasterUltimateGod smack the fuck out of this slut's ass. This straight alpha puts this girl over his knee for an intense spanking leaving her ass bright red. Afterward, he pulls her thong panties aside to finger her tight little cunt. All throughout the clip she moans in pleasure from getting used and roughed up by a real man. Later, MasterUltimateGod relaxes and plays some video games while ignoring his cash fag. Fag Butler serves as MasterUltimateGod's foot stool. This obedient fag gets on the floor on all fours and keeps his filthy fag mouth shut throughout the clip. MasterUltimateGod doesn't even acknowledge him as he enjoys his gaming session.
---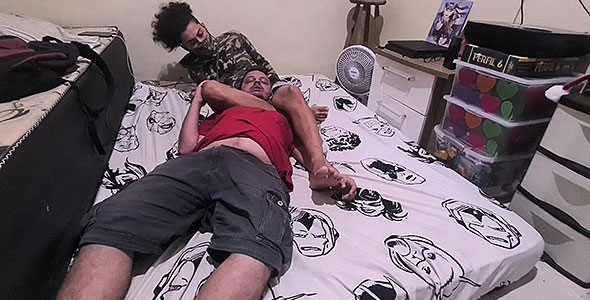 2 New Videos – Ikagura locks his older brother in a headscissors choke to assert him dominance. In this 5 star rated clip, Ikagura doesn't hold back with choking out and abusing his weaker sibling. Throughout the 10 minutes of this clip, Ikagura makes his fag brother's face turn red for the intense choking and headscissors. The dominant choking continues as this time Ikagura tries to make his brother pass out. Using not only a headscissors but an armlock and various head chokeholds, Ikagura lays into his bro as much as he can to remind his older brother why he's the weaker brother of the two.
---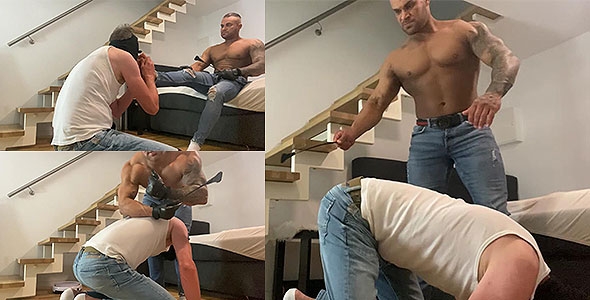 1 New Video – Flexgod just uploaded 10 minutes of an intense real time spanking session. This weak fag slave submits and cowers to Flexgod's superior alpha presence. Flexgod beats this weak fag and kicks him around throughout. If the fag didn't know before, he knows now that Flexgod is truly his superior in life and they'll never be equals.
---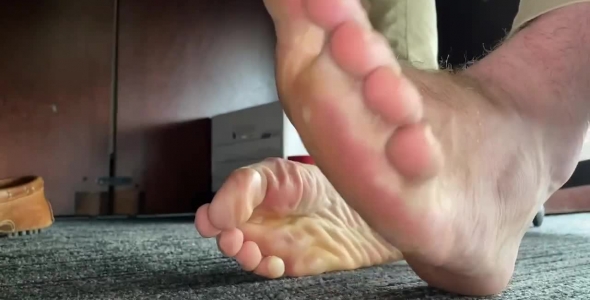 1 New Video – It is time to worship sweaty feet. Not just any sweaty feet, these are Master Nebenny's size 13 feet that you must worship. In this 10 minute video clip, Master Nebenny plays with his sweaty size 13 feet under his desk by rubbing them against each other. You can see his mocs slipped off in the background. This foot dom shuffles his feet together to show off his wrinkled superior soles. You can almost sniff them through the video.