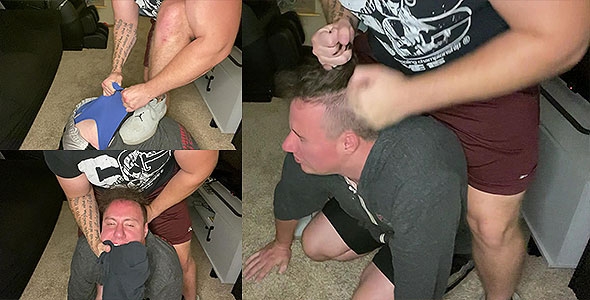 3 New Videos – MasterUltimateGod bullies this fag with some extreme noogie and wedgie abuse. Download this clip to see this dominant alpha beat this faggot just like old times in highschool. MasterUltimateGod pummels the top of the fag's skull with his knuckles and pulls the faggot's underwear nearly over his head. Things get even more humiliating for this faggot in the next clip of food domination. MasterUltimateGod takes on the Bicep Egg breaking challenge as his faggot watches patiently to eat the scraps. This muscular dom then smashes an egg in his bicep and instructs his faggot to lick up the raw egg and shells from his bicep. Fag Butler gets disgusted by the taste of raw egg and then spits some of it up to humiliate himself further. As a final reward for his obedience, MasterUltimateGod pisses on the fag slave. Fag Butler hops in the shower naked and kneels down to take his master's piss all down his back and on his weak body.
---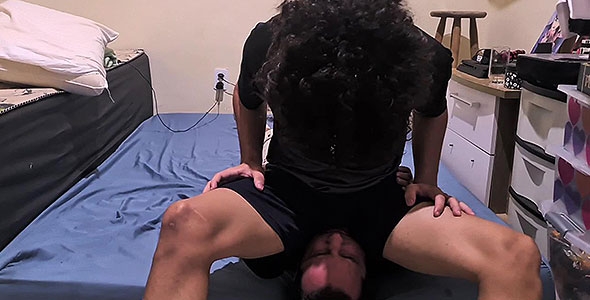 2 New Videos – Ikagura dominants his older brother by spitting in his face. To dominant and pin down his bro, Ikagura sits on his faggot brother's throat to keep him still while he spits gobs in his face to assert his dominance. The weak faggot brother grimaces at first but then enjoys every second of the abuse. Later, Ikagura practices some chokeholds on his fag brother. After 5 minutes of some intense headscissors and chokes, the submissive brother submits and licks his younger brother's feet. Ikagura's brother is obsessed with his dominant brother's feet and will do anything to serve him.
---
1 New Video – MasterScott is new to In-Charge and wants you to serve and worship his feet. Throughout this 8 minute video clip, MasterScott puts his sneakers and barefeet up to the camera for you to drool over. Submit as this powerful and cocky dom kicks his feet up and dominates you through the screen. This verbally demanding and abusive dom wants total obedience in his presence.
---
1 New Video – It is time to worship sweaty feet. Not just any sweaty feet, these are Master Nebenny's size 13 feet that you must worship. In this 10 minute video clip, Master Nebenny plays with his sweaty size 13 feet under his desk by rubbing them against each other. You can see his mocs slipped off in the background. This foot dom shuffles his feet together to show off his wrinkled superior soles. You can almost sniff them through the video.