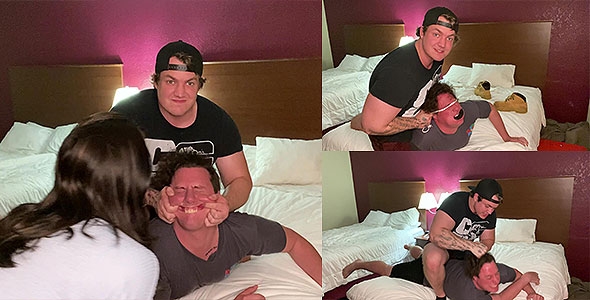 2 New Videos – MasterUltimateGod and his side chick abuse the fuck out of their fag slave. This straight duo bust the faggot's balls, choke him out, and remind him of his place in the natural hierarchy of straight supremacy. Fag Butler enjoys every second of this intense abuse session at the hands of a dominant male and dominant female. However, MasterUltimateGod is so superior that even women submit to him. MasterUltimateGod gets his side chick to become his female sub. This sexy girl worships her man's boots and feet. Watch her take off MasterUltimateGod's boots, clean his feet with her tongue, and obey like a good little cunt.
---
1 New Video – King Luca gets a masked faggot to sniff his white socks and lick his sneakers in this real time session. Sitting back and smoking a cigarette, this alpha male makes his faggot crawl to him and beg for the chance to sniff and lick his master's dirty sneakers. After King Luca thinks the fag did a good enough job, he takes off his sneakers and makes the fag serve and sniff his dirty, sweaty white socks in this 14 minute real time video clip.
---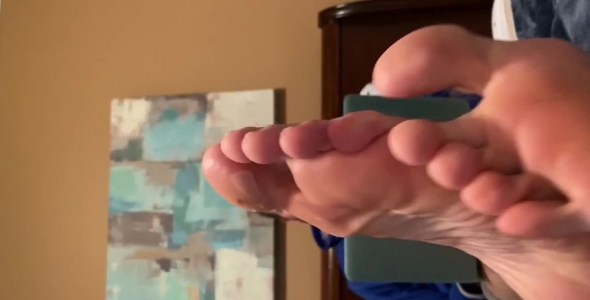 2 New Videos – Alpha foot dom Nebenny gives you an 8 minute foot worship video for you to drool over. In this 8 minute video clip, Nebenny shows off his fully body, face, and huge size 13 feet as he sits back and does some work on his laptop. This alpha master just ignores you while you rest at his feet. You can almost smell the rank, sweaty scent emanating from them as he rubs them together. In another clip, this foot dom takes you along as he drives a car. See his foot on the gas pedal throughout this 10 minute clip. Nebenny puts the camera on the floor of his car so you can watch him drive barefoot. He presses the gas and brake pedals without socks. Get an up close look at his size 13 feet.