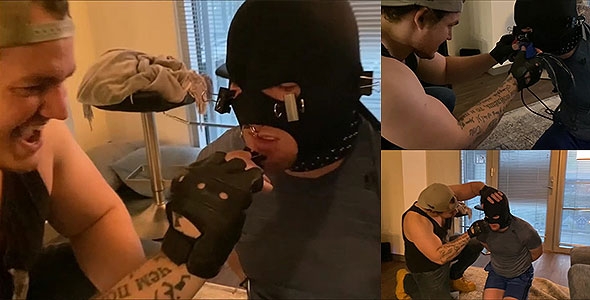 5 New Videos – Masked Fag asked for a bit of the same pain that MasterUltimateGod gives to Fag Butler, and this alpha was more than happy to oblige. Handcuffed and tied up, the fag has clothes pins and binder clips clipped all over his body and face. Watch as the slave moans in pain as MasterUltimateGod puts them on him. Next, this no limits findom takes one of his alpha socks, and shoves it straight into the faggot's mouth. Can't have the neighbors hearing the fag scream in pain. MasterUltimateGod starts by whipping the slave with a jump rope. Then switches to whipping him with a rope, before MasterUltimateGod decides to just kick and punch the fag boy. The gagged and collared fag sounds pathetic as he moans in pain from each of his master's hits and kicks. After beating him with alpha boots, spitting in his eye, and kicking him repeatedly in the back, I make him thank me for the pain, kiss my fist and my feet.
Masked Fag is in for a treat. MasterUltimateGod decides to be merciful and let the slave worship his big alpha, size 12 feet. But as with all things with you fags, with pleasure comes pain. MasterUltimateGod makes the faggot get on the ground so he can stomp all over his queer ass first. This cash master crushes the fag's neck, and makes him lick the bottom of his Jordans while he stands on his face. Next, MasterUltimateGod orders the fag to take off his Jordans, kissing them the entire time, and lay back on the ground. The he makes the fag worship and inhale my Jordans as he continues to stomp on him in his socks. Getting back on its knees, Masked Fag removes his master's socks, enjoying his alpha bare feet for some worship time. Masked Fag is then back on the ground, as this dom crushes the fag, its face, and its balls under his master's alpha soles. This is where all of you fags belong…under MasterUltimateGod's godly feet.
---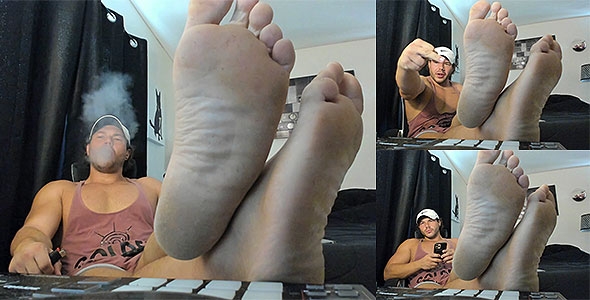 1 New Video – Alpha Derek lights up and blows smoke in your face as he orders you to worship his huge alpha feet. Get down and obey this straight alpha masters and worship every inch of his soles. AlphaDerek will verbally abuse you and turn you into a weak, mindless, obedient foot fag for him to own.
---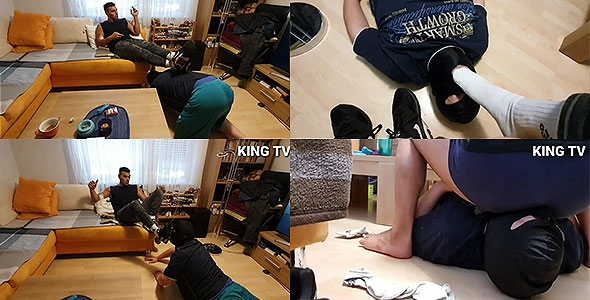 2 New Videos – King Luca is ready to give this fat faggot his real time punishment. King Luca gets this masked faggot to tribute him and worship him during this intense real time session. The masked fat faggot fuck sniffs and lick's his master's alpha feet and socks. Later, King Luca sits on the faggot's face for him to worship his superior ass. In another real time session, King Luca gets his feet worshiped at a tanning salon. The 18 year old masked faggot cannot get enough of his master's alpha feet. He massages his master's huge feet before sniffing his socks and sneakers to inhale his master's scent. See the entire worship session when you download it.
---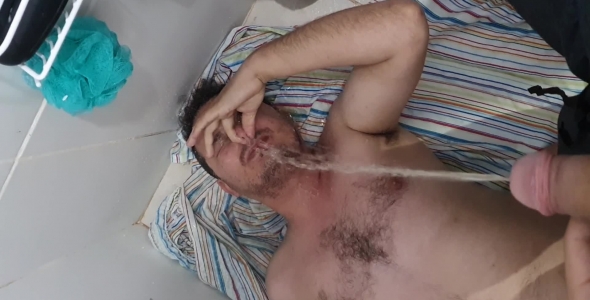 5 New Video – Ikagura gets his loyal foot fag to show his complete obedience and to take his alpha male piss. The submissive slave lays down in the shower and let's his master shoot a warm stream of piss all over his face and mouth. This is the best reward a faggot slave could ask for from his master. Later the same fag gets to serve his master's feet as he licks the soles of Ikagura's superior feet to show how thankful he is to serve his master. THe faggot cannot get enough of his master's feet. Ikagura doesn't stop making the fag worship his feet either. All throughout these foot videos, Ikagura dominates the faggot with his barefeet.
Later Ikagura stomps all over the faggot's face and shows the faggot where he truly belongs. The fag belongs beneath his master's feet. This foot fag loves every second of this hard stomping on his face. After the stomping comes foot choking. Ikagura chokes out the weak fag slave with his feet and makes the fag nearly pass out from being choked. This obedient foot slave allows his master to do absolutely anything he wants just for the chance to be near his feet and to be used by his master.
---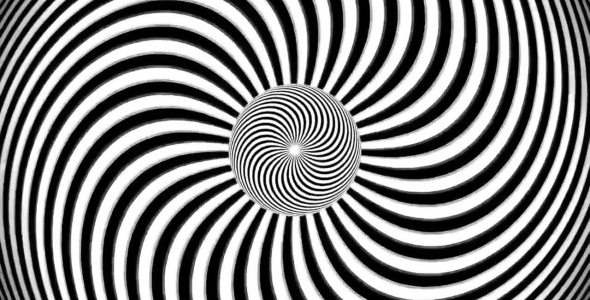 1 New Video – Drop into the spiral. A hypnotic spiral video combined with Master Lucian's irresistible voice will send you deeper into Master Lucian's power and further under his control. This hypno dom wants you to play this video on a loop to become more and more submissive. This is the perfect tool for him to establish control over your mind.