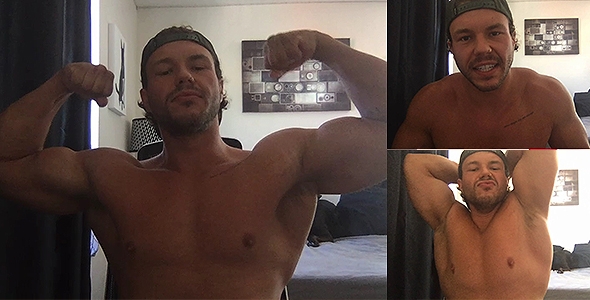 New Video – Master AlphaDerek is going to force you to sniff poppers. Get that fresh bottle opened and up to your nose as this dominant alpha counts down and makes you fry your faggot brain. Stare at his huge muscles as he flexes and submit to his power. The popper sniffing intox doesn't stop there. AlphaDerek shows off his huge biceps as he verbally abuses you more and more. This dominant alpha will show you why you're beneath him and why you're such a lowly fag slave.
---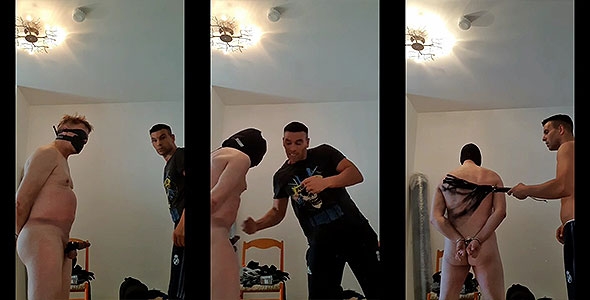 2 New Videos – King Luca met this maso slave for a brutal real time abuse session. The fag slave loves to be abused and used by his master. Covering the slave's face with a leather mask and putting his pathetic cock in a leather harness, King Luca fully humiliates and brutalizes this fag slave. The cash fag endures gut punches, verbal abuse, and even gets whipped by his superior master. See how intense a session can get with King Luca when you download this clip.
In another real time session, King Luca met this Italian slave outdoors for a real time session. While outside, this powerful dom tortured and humiliated this faggot slave. The weak slave shows his dedication and devotion by letting King Luca do anything to him. Later they go back to the slave's home and while this slave is drugged, King Luca pisses all over him turning him into a human urinal. The fag slave then serves as a punching bag and footstool for his master. There is no limit to what this slave will do for King Luca.
---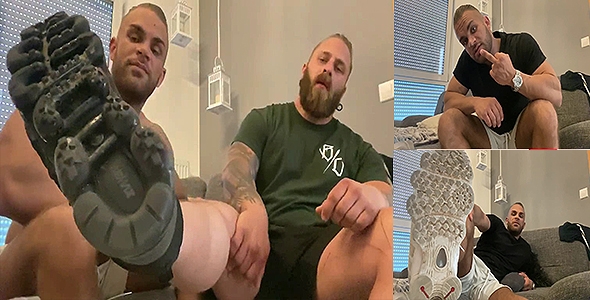 3 New Videos – Prepare to worship the sneakers of two German masters. These two muscle doms will verbally abuse you in German while they put their dirty sneakers in your face. Learn what it is like to be a weak faggot for two alpha Germans as you grovel at their feet. For some solo action, Flexgod verbally abuses you for being a small dicked loser. You don't compare to a real man who has a huge alpha, superior cock. Master Flexgod will put you in your place and make you fully realize all the ways that you do not compare to him. After he's done verbally abusing you, its time to get poppered up like the weak faggot you are to him. Like a little loser, you'll do anything this muscle master tells you to do. Destroy your brain with poppers at his command in this 10 minute clip.
---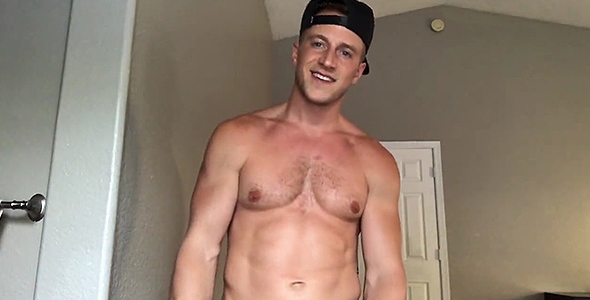 1 New Video – DocTayTay keeps it short in this hypnotic video. Get hypnotized and hand over your wallet and cash to your new master. This clip plays on repeat over and over as you gaze at this superior, cocky, and alpha male. Fork over the cash and buy up the rest of DocTayTay's videos.
---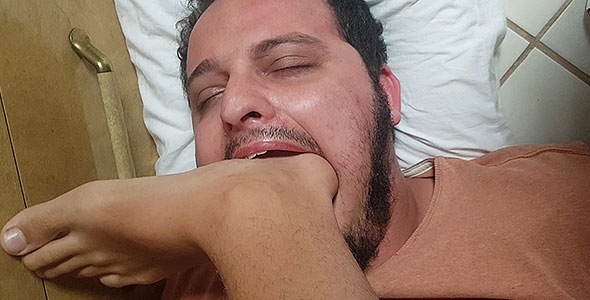 5 New Videos – Ikagura makes his younger brother worship his feet. While playing video games and ignoring his younger brother, Ikagura puts his whole foot in his little brother's mouth and makes him worship it. The foot domination continues as he then smothers his brother with his feet. The younger brother is the ultimate foot fag and cannot get enough of his older brother's feet. He'll lick and worship them as told. Ikagura later makes his brother gag on his feet. The younger brother takes his brother's toes and foot deep in his mouth to suck on and worship. He shows his devotion his brother's feet by sucking the foot so deep that he chokes on his brother's foot. The younger brother loves being a foot fag for his older brother. In another foot worship session, he even gets locked in an intense leg lock and gasps for air. This brother has to let his older brother bully him because he knows that the older brother is the superior one.