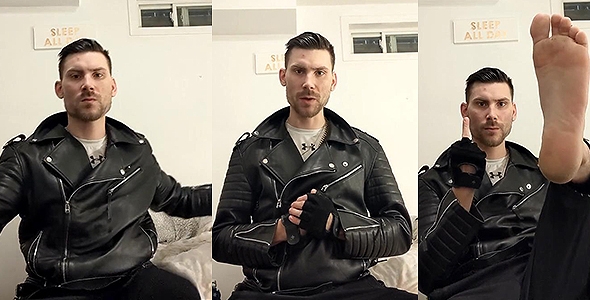 1 New Videos – Listen to your master, faggot. Get on your knees and huff your poppers as CashMasterTrey verbally abuses and mentally abuses the living shit out of you. You're a hopeless loser who is only good for serving superior men. Prepare to worship CashMasterTrey's feet and get verbally abused as you huff your poppers and fry your brain.
---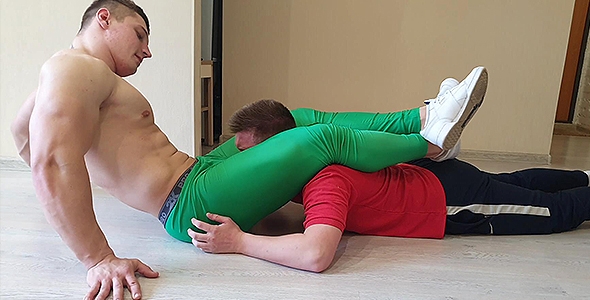 3 New Videos – Muscle dom Deniis traps a weak beta male in a headscissors between his muscular legs. This submissive slave struggles to escape but there is no way he can escape this muscle dom's unrelenting power. From the tight squeeze between these muscular legs, the sub's head turns purple and looks like it is ready to explode at one point. While strill wearing the same tight green compression pants from the last video, muscle dom Dennis lets you see a rear view as he crushes a slave's head with his giant muscular legs. Dennis flexes his biceps throughout and shows off how huge his back is while he sits on the slave's face. This alpha dom's legs are locked and slave doesn't get much air from this suffocating chokehold. While using another slave, Dennis takes the slave to the ground for a tightly locked sleeperhold. The muscle master's biceps are as big as the slave's head once he locks on the chokehold. Dennis has the sleeperhold on tight while this weak sub begs for mercy and taps out. Dennis continues to tighten the hold until the slave passes out and falls asleep.
---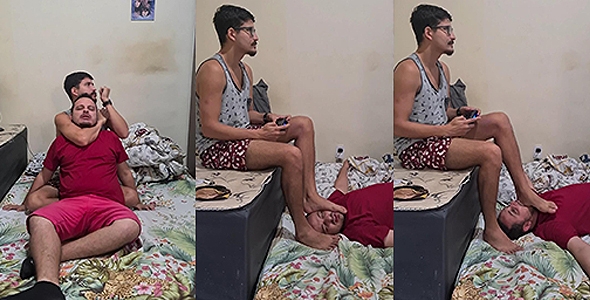 3 New Videos – In the latest foot worship real time session from Ikagura, this foot slave is dominated while his master plays video games. The submissive foot fag licks and sucks on his master's feet while getting ignored. The dominant foot dom smothers his fag slave's face with his big alpha male feet all throughout this 10 minute clip. He even takes a break to choke out his slave just for fun. Later the foot fag is slapped around and stepped on by his master. This weak foot fag lays on his back while his dominant alpha steps all over him. Throughout this 10 minute clip, this cash dom steps on his weak foot fag's face and throat. In their final encounter, the weak foot faggot worships his master's feet more while being pinned down on a mattress. This cocky findom chokes out his foot faggot and spits in his face while showing this foot fag who is the boss. The obedient foot slave does everything his master wants and enjoys every second of this humiliating beat down.
---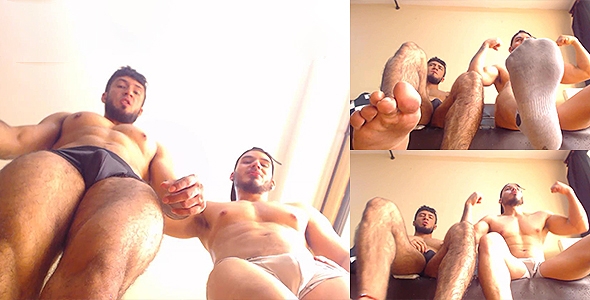 2 New Videos – Both of these cocky and powerful masters kick you with their feet. These ripped and muscled alphas put the camera down on the floor so you can look up at their powerful presence and see what it truly is like to be underneath their power. Later they sit back and shove their feet into the camera so you can get a POV of what it would be like to worship their feet in person. In another new upload, these two alpha hump a pillow to show how they fuck girls. Watch their huge bulges rub up and down on the pillow as they grind into. Fag slaves like you will beg to be this pillow after seeing how close it gets to their bulging package.
---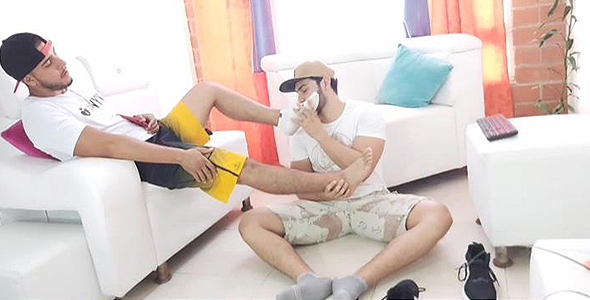 1 New Videos – Davidwar gets his hot bestfriend to smell his socks in his newest upload. Davidwar just got home and his feet are super sweaty and smelly. His hot bestfriend worships his feet and rubs this jock's feet all over his face as if he cannot get enough of this alpha's scent. The foot worshipping friend will definitely want more of his alpha friend's feet next time.